Dorit Kemsley from 'RHOBH' Looks Unrecognizable in Her Latest Instagram Photo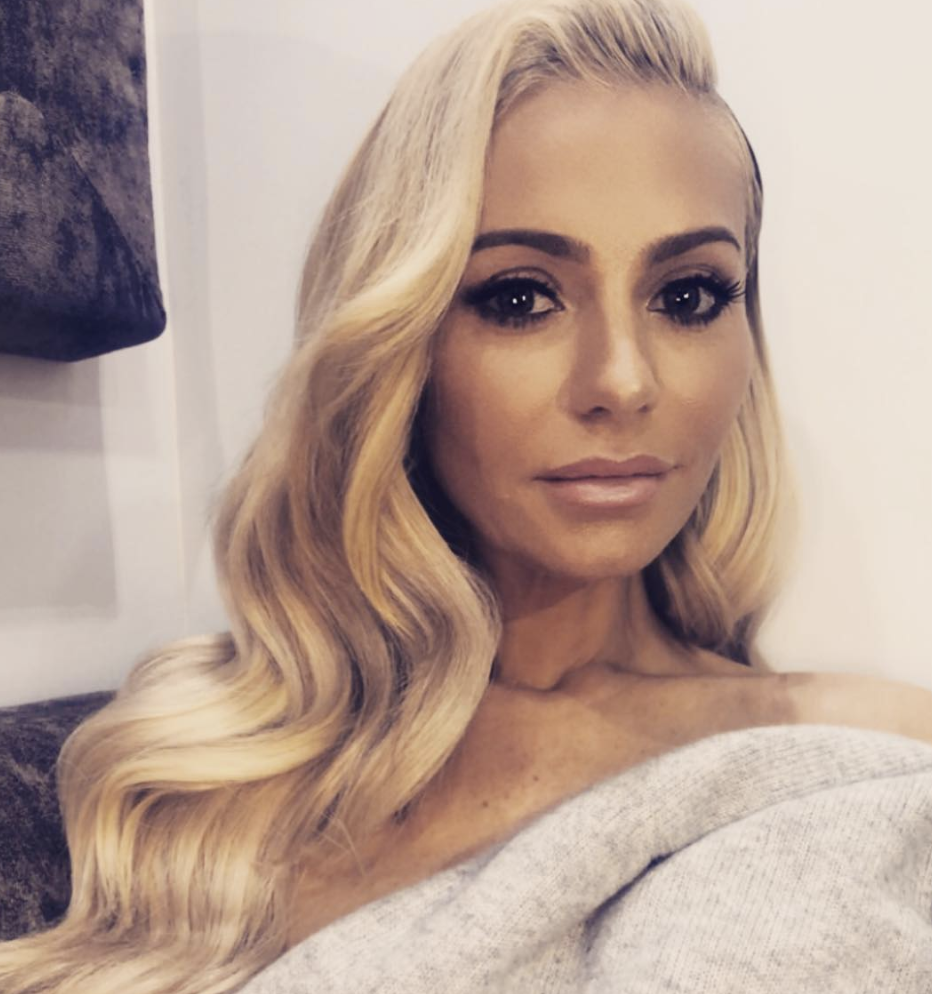 Is Dorit Kemsley from The Real Housewives of Beverly Hills a master with makeup and lighting? Or did she make some "surgical" alterations to her face? Her latest Instagram image has some fans wondering why Kemsley looks completely different.
The blonde beauty always looked gorgeous when she made a splash on the show. But over the past few months, some images Kemsley posted to Instagram make her look like someone else entirely. So did she or didn't she (have plastic surgery)? One plastic surgeon offered insight.
She looks like her 'old' self in some of her pictures
In candid images, Kemsley appears to look like she did when she first started on RHOBH. From playing with her children at the park to sharing family photos, Kemsley's look seems to be more familiar to fans.
Kemsley stays very fit chasing her two small children too. She's often selling her Beverly Beach line on Instagram and poses in her athleticwear in pictures. "Kick off your 2019 wellness resolutions in style with Beverly Beach Athleisure! Designed for activity, leisure and everything in between," she wrote in a late December post.
Dorit or Kate Chastain?
But then Kemsley will post images where she looks like, well…Kate Chastain from Below Deck. When she posted this November image, fans couldn't resist commenting. "@kate_chastain It's You," one person wrote. Another person wrote, "I totally thought this was @kate_chastain both of y'all are gorge."
Someone else thought she looked like someone else altogether 'OMG what did you do? Look like Kathy Lee Gifford."
And then she posted this image
Most recently, Kemsley posted a new image where she looked completely different…again. She revealed long wavy locks and wrote, "Sometimes you just have to go with the waves." While most people commented that she looked gorgeous, others thought Kemsley's look came from a medical procedure.
One person commented, "I don't even recognize this person." Another wrote, "she is ever changing!! But unreal."
So did she (have plastic surgery)?
Blasting News connected with a plastic surgeon to determine if Kemsley had surgery or is just a genius with makeup and lighting. Dr. Jason Emer agreed Kemsley looked different in some images. "Now, she's much more chiseled and leaner," he remarked. "You can see a lot of tightening along the jawline and chin, a lot of elevation in the cheek, more open eyes and extremely smooth skin."
Emer believes Kemsley probably did not have major plastic surgery. "It's very hard to tell whether or not she's had surgery, I mean even if she did it probably would've been minimal. Really based on the neck, chin, and jawline if anything she could have had a mini-lift surgery or something similar. She looks extremely natural and young which makes me doubt it was surgery, I have a feeling it's her becoming a little leaner, more exercise and diet, and also maybe a little bit of fillers but mainly those energy devices."
Instead, Emer thinks if Kemsley did anything, it could have been a trendy facial. "She also has good texture to her skin," he said. "She could be doing things like the Vampire Facial, a craze in Hollywood where you use microneedles and PRP your own blood to stimulate texture on the skin, and obviously laser peel skin care because her skin is so good."
Check out The Cheat Sheet on Facebook!