'Double Shot at Love' Episode 7: Who Went Home?
In Double Shot at Love episode 7, Vinny Guadagnino and DJ Pauly D invite Angelina Pivarnick to meet the girls. Pivarnick is a Jersey Shore: Family Vacation housemate who has quite the temper. She also hooked up with Vinny during Season 2 of Jersey Shore. Pivarnick came to the house to find out who would fit into their Jersey Shore family. Which girl didn't make the cut?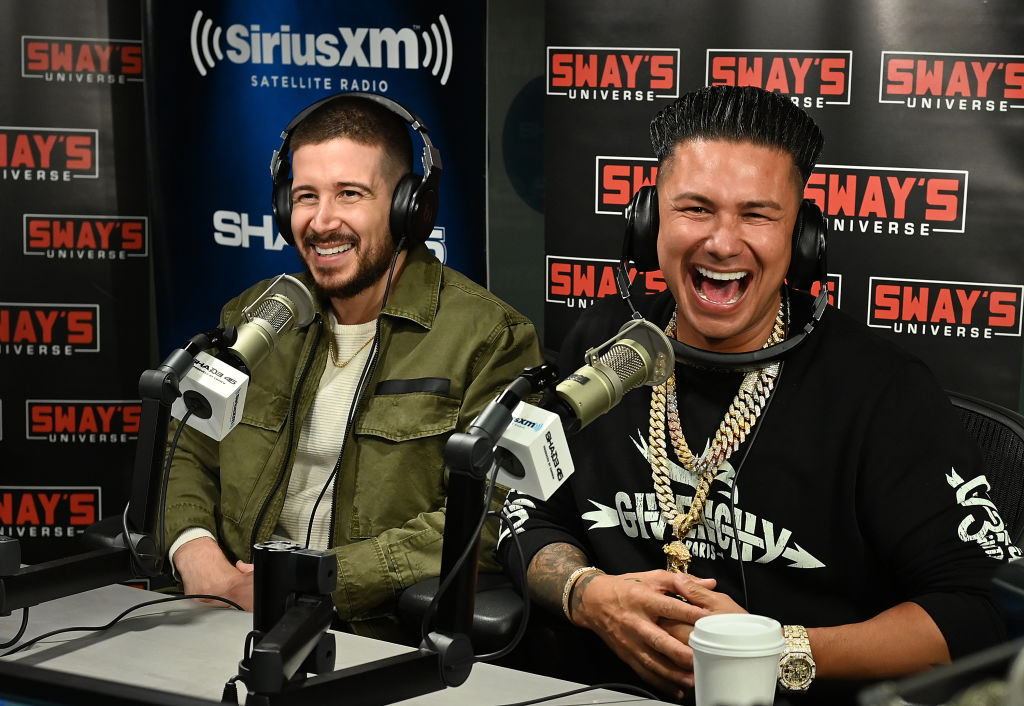 What happened in 'Double Shot at Love' episode 7?

Pivarnick entered the house and almost immediately called out Mish Gao for standing up for Nikki Hall. Pivarnick questioned her intentions and told Mish she didn't belong in her family. Mish quickly ran upstairs crying, and Vinny followed to console her.

Pivarnick is an EMT, so the challenge involved the girls putting together a mannequin. They had to pair up; literally, they were shackled together, and search the house for various body parts. Once they found all the parts, they had to put the mannequin together. The team who won receives breakfast with the guy of their choosing, served by the losing side. Maria Elizondo also got to tag along because she was the odd one out, as there were 11 girls.
Nikki and Brittnay Dawson won, and they chose Pauly D. During the breakfast, Maria opened up for the first time. Maria has a connection with Vinny; they kissed in episode 5. However, when Vinny chose Elle Wilson for a one-on-one date last week, it hurt Maria's feelings, so she is ignoring Vinny. Maria explained to Pauly D that it is difficult for her to open up because of her trust issues, caused by her father.

Who got into a fight?

After their breakfast, the girls gathered around Pivarnick and talked about their experience so far. The majority of the housemates do not like Nikki because of her possessive behavior towards Pauly D. So, when Nikki hogs up the time explaining to Angelina how strong her feelings for Pauly are, the other girls had enough.
Suzi Baidya, usually upbeat and the life of the party, called Nikki out and they came to blows. They began screaming in each other's face until the guys came down and escorted Angelina out of the house. Angelina gave Pauly her approval for Nikki saying she's "crazy but hot."

Who went home in 'Double Shot at Love' episode 7?

The two girls in the bottom were Maria and Mish. Vinny wants Maria to open up to him more. The boys ultimately decided on calling the cab for Mish because they don't think she can handle the spotlight. However, Mish thinks the guys eliminated her because they don't find her attractive.

Watch Double Shot at Love Thursdays at 8:00 P.M. on MTV!