'Downton Abbey' Refresher: Where We Left Off Upstairs
The long-awaited Downton Abbey movie opens this week but before its premiere let's recap what the Crawleys were up to at the end of the series in 2016.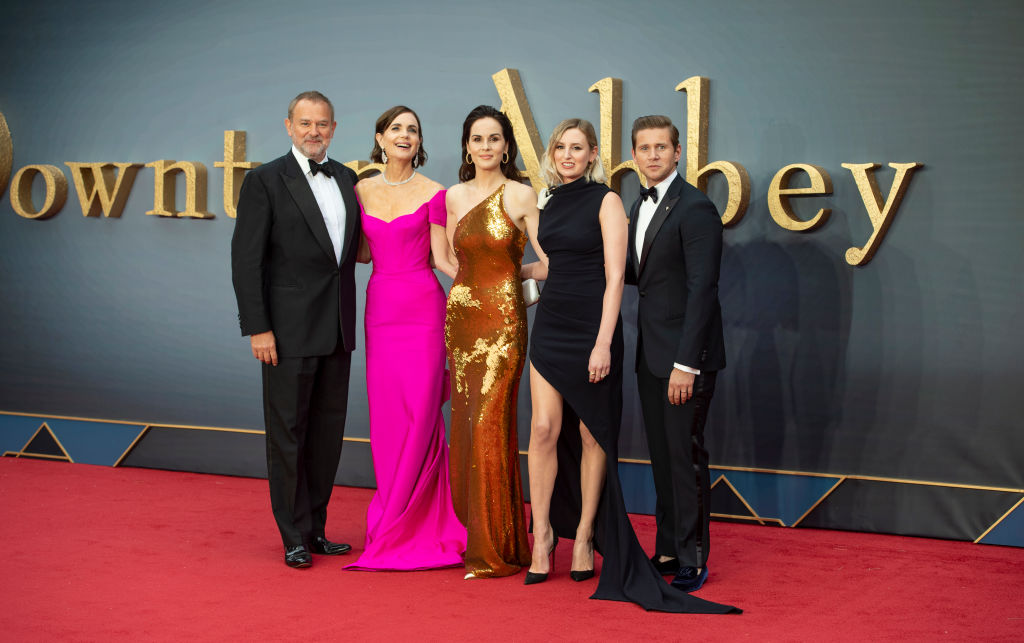 The Earl and Countess of Grantham: Lord Robert and Lady Cora Crawley
Season 6 finds Lord Grantham and his wife Lady Cora as doting grandparents to Mary's son George, Sybil and Tom's daughter Sybbie, and Edith's daughter, Marigold.
The couple is finally seeing the writing on the wall in Season 6 as times are changing for Downton Abbey. Robert decides he must cut down on the household staff in keeping with the times, with hardly any other grand homes running things with the number of servants Downton has.
Suffering from severe stomach pain for weeks, Robert actually vomits blood at dinner one night with future Prime Minister Neville Chamberlain right at the table. This causes Robert to fully back more adequate medical care in the community, an ongoing point of contention for many episodes.
Lady Mary and Henry Talbot
By Season 6, Mary has begun a relationship with a familiar acquaintance, Henry Talbot. Henry likes to race cars and once he starts showing interest in her, Mary distances herself from him since her first and beloved husband, Matthew, died in a car accident. She reluctantly allows herself to get closer to him, but then he nearly gets killed in one of his races. Mary almost fully closes him off again, if not for the encouragement of her grandmother the Dowager Duchess and her brother-in-law Tom.
She marries Henry Talbot and he and Tom eventually open a car-selling business together.
Edith Pelham, the Marchioness of Hexham
If you know your Downton history, you know that Edith wins the whole biscuit by the end of the series. Edith, who no one expected much from, ends up marrying a Marquess and outranking all of her family. He and his family didn't even mind that she had a baby out of wedlock with a married man who was killed by Nazis. That's how good things ended up for Edith.
But Mary almost ruined it all and Edith laid it all out, telling her, "I know you to be a nasty, jealous, scheming b**ch." Mary, as usual, called her pathetic, but Edith added, "You're a b**ch, don't demean yourself by trying to justify your venom."
Where Edith and Mary had been three siblings with their baby sister, Sybil, they were now only two after Sybil's horrifying death during childbirth in Season 3. As Edith told Mary after showing up quite unexpectedly at Mary's wedding, "In the end you're my sister and one day only we will remember Sybil or Mama or Papa…" Oh, Edith.
You're all caught up with the goings-on upstairs now but if you still need a shot of Downton, go ahead and binge-watch the series before the movie's U.S. release date on Friday, Sept. 20.
Read more: 'Downton Abbey' Refresher: Where We Left Off Downstairs