'Downton Abbey': Some Fans Want Dan Stevens to Return as Matthew Crawley in the Movie
After years of anticipation, the Downton Abbey movie finally arrives in theaters on Friday. But a couple of fan favorites will be missing from the all-star cast. 
While most of the Crawleys and the below-stairs staff will be back (along with a few new faces), Lady Rose (Lily James) won't be returning. Nor will Lady Sybil (Jessica Brown Findlay) or Matthew Crawley (Dan Stevens) as both their characters were killed off before the series ended. But the tragic death of Cousin Matthew in the season 3 finale hasn't stopped some from hoping that his character might make a miraculous return. 
'Downton Abbey' fans are missing Matthew Crawley 
Downton fans were crushed when Matthew Crawley died in a car accident shortly after Lady Mary gave birth to their first child together. Some still haven't gotten over the loss. 
"7 years later and I'm still not over Matthew Crawley's death," tweeted one fan.
"It's almost 2020 and I'm still not over Matthew Crawley dying in Downton Abbey," echoed another. 
"Not sure I'll ever be able to forgive the writers of @DowntonAbbey for the death of Matthew Crawley. That and the passing of Lady Cybil have left indelible emotional scars…" one shared on Twitter.
Dan Stevens' teased that his character might be back for the 'Downton' movie 
Matthew Crawley's tragic death meant that the chances of him showing up in the Downton Abbey movie were pretty slim. While it's possible that the writers could have had him appear in flashback or dream sequence, they apparently decided not to go that route. 
Earlier this year, Stevens himself squashed rumors that he'd be back for the film — rumors that he helped start when he shared a photo on Instagram with the caption, "Should Matthew have a mustache for the #DowntonAbbeyMovie…?" During a Legion panel at TCA, the actor clarified that he wouldn't be in the film, Deadline reported.
Fans would like to see Matthew Crawley again 
Though Matthew won't be in the Downton Abbey movie, that hasn't stopped a few people from wishing they could see him again. 
"Would be stoked if Julian Fellowes brought Matthew Crawley back from the dead in the movie version of Downton Abbey," read one tweet
Another Twitter user had a creative idea for how writers could explain Matthew's return, writing, "ZOMBIE MATTHEW CRAWLEY, DAMMIT."  
If not a zombie, perhaps he could be a spirit haunting the halls of the abbey, suggested another. "Can't believe matthew crawley didn't come back as a ghost in #DowntonAbbeyFilm i feel disrespected," tweeted one person who's already seen the movie. 
On Instagram, one fan suggested that Stevens could return as a different character entirely, perhaps "a long lost cousin."
Why Dan Stevens left the show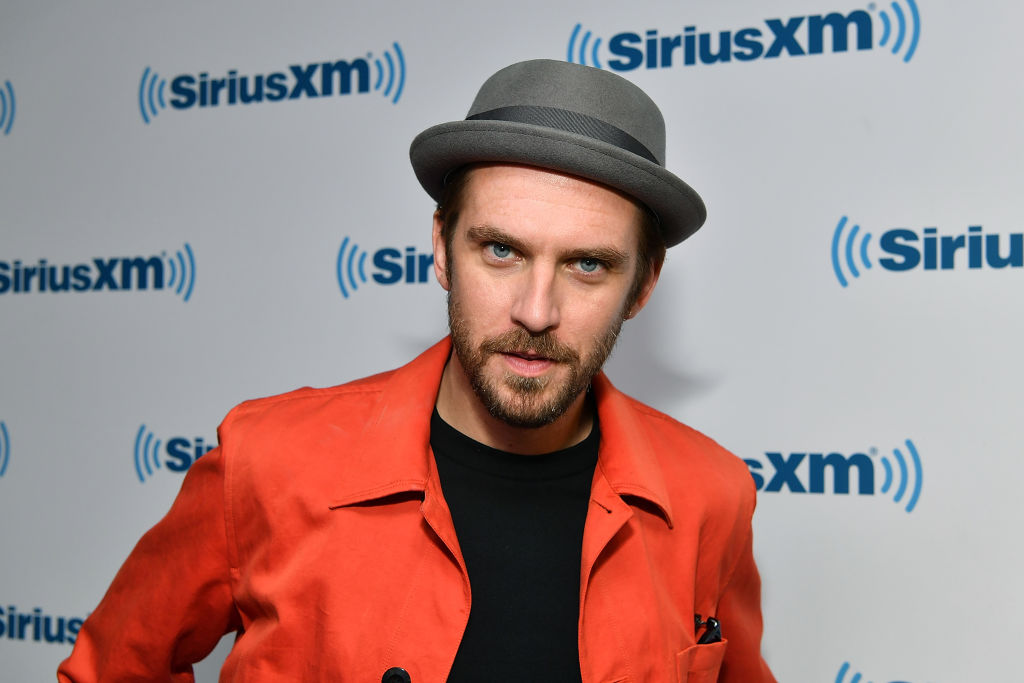 Matthew Crawley's death was a shock to fans, but at least one person was ready to say goodbye to the character. Stevens has said he made the "difficult" choice to leave Downton behind before the third season started filming. 
"[I]t felt like a good time to take stock, to take a moment, he told the Telegraph shortly after his character's onscreen demise. "From a personal point of view, I wanted a chance to do other things.It is a very monopolizing job. So there is a strange sense of liberation at the same time as great sadness because I am very, very fond of the show and always will be."
Since then, Stevens has starred in the thriller The Guest and in FX's Legion. On the big screen, he'll be seen next in Noah Hawley's Lucy in the Sky, opposite Natalie Portman. It opens October 4.