Dr. Oz Encouraged a 'Dr. Oz Show' Staff Member to Get a Coronavirus Test — and He Tested Positive
Dr. Oz has been a key source of knowledge when it comes to the ongoing coronavirus, or COVID-19, outbreak. He's been making use of his daytime talk show, The Dr. Oz Show to share the most up-to-date medical information. However, The Dr. Oz Show has now halted filming. Apparently, a staff member on the show has now tested positive for COVID-19 amid the pandemic–after Dr. Oz personally convinced him to get a test.
'The Dr. Oz Show' reports a coronavirus case amid pandemic
Variety reported this past week that an employee on The Dr. Oz Show fell ill.
The source from the show's production team told Variety:
He had a little cough, and someone heard him cough and they sent him home. He wanted to return back to work because, aside from the little cough, he felt fine, but we would not let him.
Apparently, the show's host was the one to persuade the staff member to get a coronavirus test.
"Dr. Oz was the one who insisted he get tested, even though he wasn't displaying any symptoms," the source continued.
The Dr. Oz Show insider explained why this was so unique.
If he had just gone to his normal doctor, the doctor wouldn't have given him a test or even suggested getting a test, but since he wanted to come back to work, we got him a test.
And it's a good thing they did–the staff member tested positive for COVID-19. As a result, The Dr. Oz Show has stopped production.
"The daily syndicated show had its last day in-studio Wednesday, which is when the show found out the employee was diagnosed," Variety reported. And luckily, the staffer was sent home as soon as he began coughing. Not to mention, no one in the studio (including Dr. Oz) tended to have interaction with this employee. Variety explained:
On Dr. Oz's show, the office space where the employee was located is in a separate building from the studio, so neither Dr. Oz or any of his production staff have been in contact with the employee who tested positive. But as a precaution, production in the studio has been suspended.
Dr. Oz records show segments from home
Many other talk shows, both late-night and daytime shows, have also shut down filming in their studios. Much like Stephen Colbert and other hosts, Dr. Oz will film certain segments of The Dr. Oz Show from home. Variety reported:
In order to keep the shows updated with the most current coronavirus news, Dr. Oz will be filming top-of-show segments from a home studio where he is set up with Skype and satellite capabilities.
Fortunately, The Dr. Oz Show was not too far away from wrapping up production, anyway. Variety confirmed: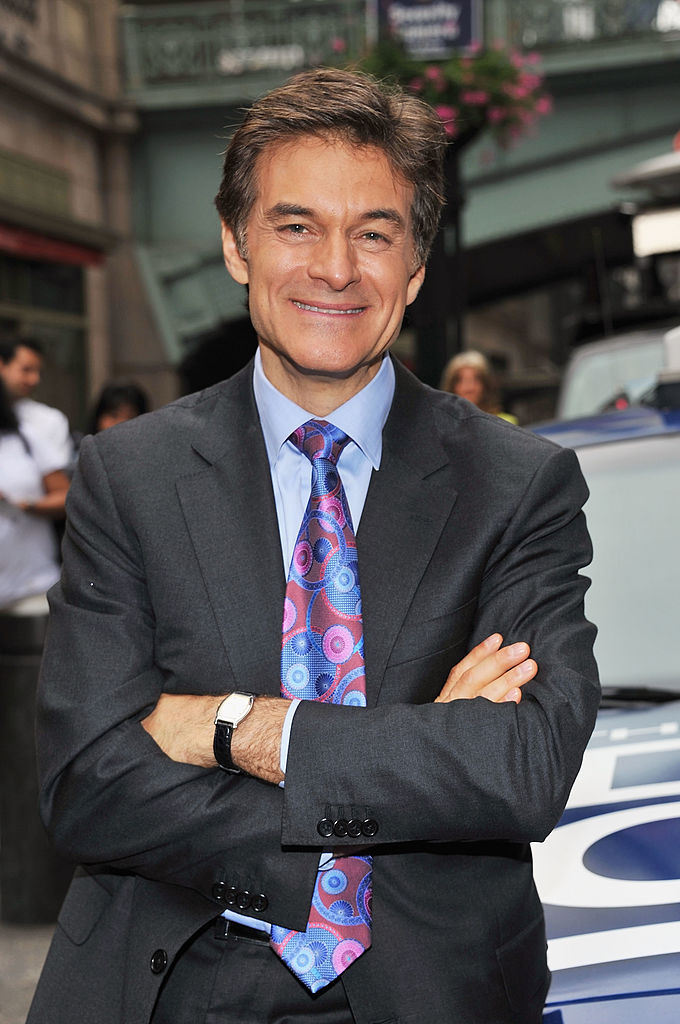 According to Variety's source, the show was supposed to wrap in April, and they typically film six to nine shows per week, so the disruption won't be as significant as with other productions.
This also means that the show will be able to produce updated COVID-19 information.
"Everything you'll see through the rest of March is all new shows and current information," The Dr. Oz Show source told Variety. "The show topper will be Dr. Oz either live from his house or taped earlier that day."
Variety also reported that Dr. Oz has not been in physical contact with the employee since February, though he has been in constant phone communication over the past week.