What is Dr. Phil's Net Worth?
Dr. Phil is one of those people who seems to have been on television for ages. As a result, he's built a massive name for himself and a hefty net worth to match. But Dr. Phil, whose name is actually Phil McGraw, has done other things besides just host a talk show. What else has he accomplished, and how much is he worth?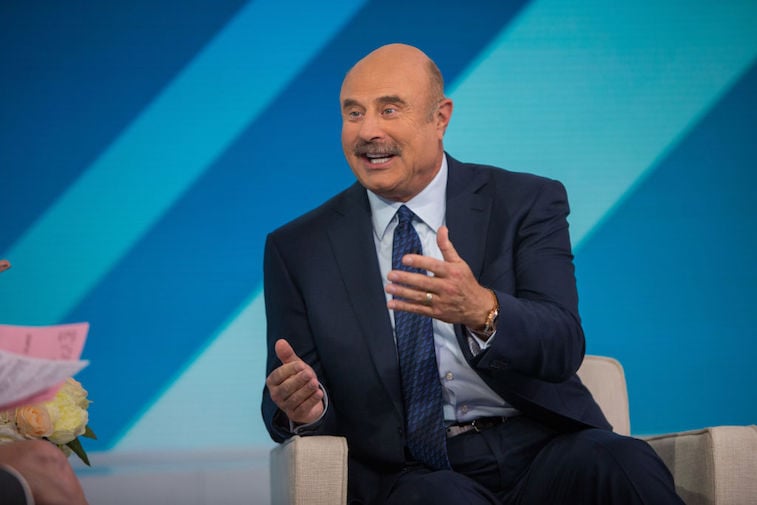 Dr. Phil hosts a popular television show that's been on for nearly 20 years
It's hard to not know who Dr. Phil is these days. His popular daytime talk show, Dr. Phil, has been running since 2002 and doesn't look to be ending any time soon. On the show, guests appear who have certain issues, such as drug problems or family problems, and seek Dr. Phil's advice on how to get a handle on things. The show consists of Dr. Phil talking things out with the guests until all of them reach a viable conclusion.
Not every guest leaves the show with a new lease on life, though. One infamous former guest is Danielle Bregoli, also known as the "cash me outside girl," who left Dr. Phil and, rather than turn her life around, has continued to get herself into trouble. But Dr. Phil does do his best to help improve the lives of those who appear on the show.
He has Oprah Winfrey to thank for his rise to fame
Oprah Winfrey is the one who essentially helped Dr. Phil get his start. She invited him to appear on her show after he reportedly helped her during a lawsuit. The audience loved his segment, so Winfrey invited him to appear weekly on the show to serve as a life coach. From there, Dr. Phil continued to improve Winfrey's ratings, so he eventually got his own show. Since then, he's been helping guests take their lives back on live television every day.
Dr. Phil has also written books and has his pilot's license
Although Dr. Phil became well known as a life coach, he's done other things in his day, too. In addition to helping people take on their troubles daily on television, he has also written nine books that all landed at no. 1 on the New York Times Bestseller list. In his spare time, he received his pilot's license and enjoys flying for fun. He also started the Dr. Phil Foundation with his wife, which raises money to benefit disadvantaged children and families, according to his website.
Today, Dr. Phil is worth an estimated $400 million  
Dr. Phil is one of the wealthiest daytime talk show hosts in the country; he's worth an estimated $400 million today. According to Forbes, as of 2016, Dr. Phil was the world's highest-paid television host, making roughly $88 million per year. Dr. Phil is 68 years old, and it's unclear if he plans to retire soon. But it's safe to say this psychologist-turned-host could retire any time he feels like it.
Check out The Cheat Sheet on Facebook!