'Dr. Pimple Popper': Does Dr. Sandra Lee Have Any Famous Popaholic Fans?
There are millions of popaholics that follow Dr. Sandra Lee for her pimple-popping videos. However, are there any famous popaholics? The answer is yes and here are a few celebrities who follow the doctor and probably watch her show, Dr. Pimple Popper.
Selena Gomez helped boost Dr. Sandra Lee's fame on social media
Although Dr. Sandra Lee's social media was gaining a following, she was running into trouble with her videos getting flagged on YouTube, Instagram, and Snapchat. That's because some of the pops can be considered as explicit.
"I think … a good part of that was due to the fact that these were gross or shocking videos," Dr. Lee told ABC News. "This was new to people."
One person who helped her with this problem was Selena Gomez. "I think Selena Gomez got interviewed by this CEO of Instagram and [was] asked … the most interesting page that she follows," she said. "And she said my page. I felt like, really, that there was a change. And then all of a sudden I was okay. And so thank you, Selena."
Other celebrities like Gillian Jacobs, Ayesha Curry, and Ashley Graham are fans
Gomez is certainly not the only famous person to be a popaholic. Dr. Lee revealed a few others who are following her on social media.
"There are a lot of celebrities who are closet popaholics, too," the dermatologist told Refinery29. "Some will come out and say it, like Gillian Jacobs from Love, who went on Jimmy Kimmel and talked about it. Ashley Graham follows me and likes my posts. "
Jacobs did talk to Jimmy Kimmel about it and how it helped her notice something about her foot, which led to surgery. "I discovered a lump underneath my toe and because I watch a lot of Dr. Pimple Popper online, Dr. Sandra Lee she's really great, I knew it was a cyst because it was mobile under the skin," Jacobs said on the talk show. She was right and got surgery.
Dr. Sandra Lee also talked about working on Ayesha Curry! "Even Ayesha Curry called when she had a mini pimple emergency, so I drove down to give her a cortisol injection on set."
There is another celebrity who keeps their popaholic status secret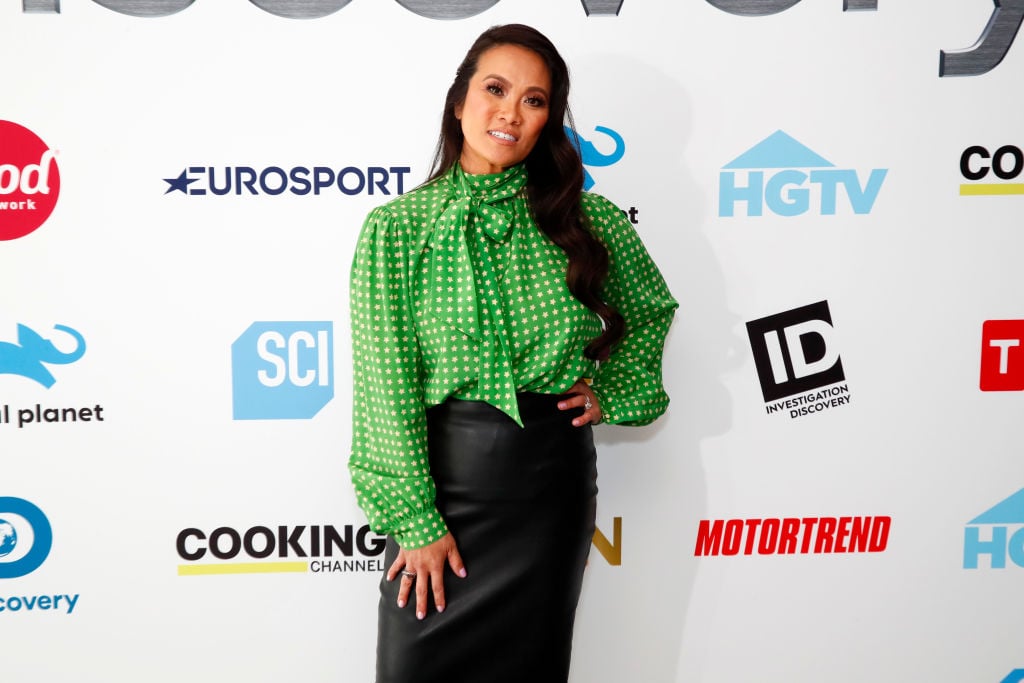 It might be surprisingly common to be into watching pimple-popping videos. However, some people are still not proud of it including one mysterious celebrity.
"Then there are others who just will not admit it. There's an Oscar-winning actress who has written me, and I've sent popaholic merchandise to her, but she won't follow me — at least not on her official account," Dr. Lee revealed.
It doesn't sound like the dermatologist will betray the trust of her secret admirer so we might not ever find out who she is. However, she has already name-dropped a few celebrities that are proud of their popaholic status.
Read more: 'Dr. Pimple Popper': Does Dr. Sandra Lee Pop Her Own Pimples?
Check out The Cheat Sheet on Facebook!