Dr. Pimple Popper Reveals Her New Favorite Procedure, But It Isn't a Pop (Exclusive)
Dr. Pimple Popper, aka Dr. Sandra Lee, says she was a little surprised when her TLC show, aptly named Dr. Pimple Popper, literally exploded.
"When it first came out I was really worried about it. Because it's different from my YouTube channel and my social media," she explained to Showbiz Cheat Sheet. "I hoped people would like it. But it's been beyond my wildest dreams."
Indeed, the show has experienced an all-time ratings surge. It spent the entire season at number one in its time slot for its targeted demographic. Plus, Dr. Pimple Popper ended the season at an all-time high. Viewers clearly have a voracious appetite for the pop and Lee promises a more robust season to come. But what does she enjoy most about her work? Plus what skincare advice does she have for fans?
This is why you can't stop watching 'Dr. Pimple Popper'
While some people tune in for the nitty-gritty of seeing the pop, Lee has her own theory about why fans are tuning in droves. "I think the reason is people are initially attracted to it like a car accident, where you can't look away," she says. "Like something really strange and different. But in fact, it ends up being where people are actually proud to be part of something that is so heartfelt. It makes people feel good, which is so interesting." 
She knows fans are thirsting for more content too. Fans were disappointed with the shortened length of the last season. The good news is more is to come. "Yes, I don't know what was going on there but we do have other shows we have made that will likely be coming out, but I don't know exactly when," she dished.
As far as beefing up her YouTube channel, Lee acknowledges she isn't able to put out as many videos as she did in the past. "We've gone down to two a week because I'm working less," she shares.
This is one of her favorite procedures
Although Lee is known for her signature pop, she told Showbiz Cheat Sheet she's really getting into doing a rhinophyma procedure. "I'm getting a run in the last two weeks where I've had at least six rhinophyma patients," she reveals. "It's those cases where the nose is enlarged from rosacea their nose gets really big and it's filled with oil." One of her latest YouTube videos provides an example of the procedure.
"It is almost like you have an extra nose or an extra nostril," she describes. "It's like someone chewed up a bunch of bubblegum and smushed it on your nose. But it's a huge deal because you can't hide your nose. You have to present it to the world and it definitely makes people maybe treat you differently."
"The way you can change it is so satisfying and transformative," she continues. "If you watch the videos you'll see in the comments people will say, 'This is now my favorite thing that you do.' Because it is so amazing you could do this. The person is awake. You use a hot loop tool like a hot knife cutting through butter. It just slices away at it and you can really resculpt somebody's nose." She adds now people are flocking to her practice for this surgery.
Want to know how to keep your skin healthy?
Lee also shared some of her special secrets to healthy skincare, plus her own skincare routine. Her main advice is to protect your skin from the sun.
"I think the most important thing we have in our life is sunscreen," she advises. "We have this new product called UV Bounce. I think the mistake people make is they put on sunscreen in the morning and they think they are protected for the rest of the day and that is simply not true."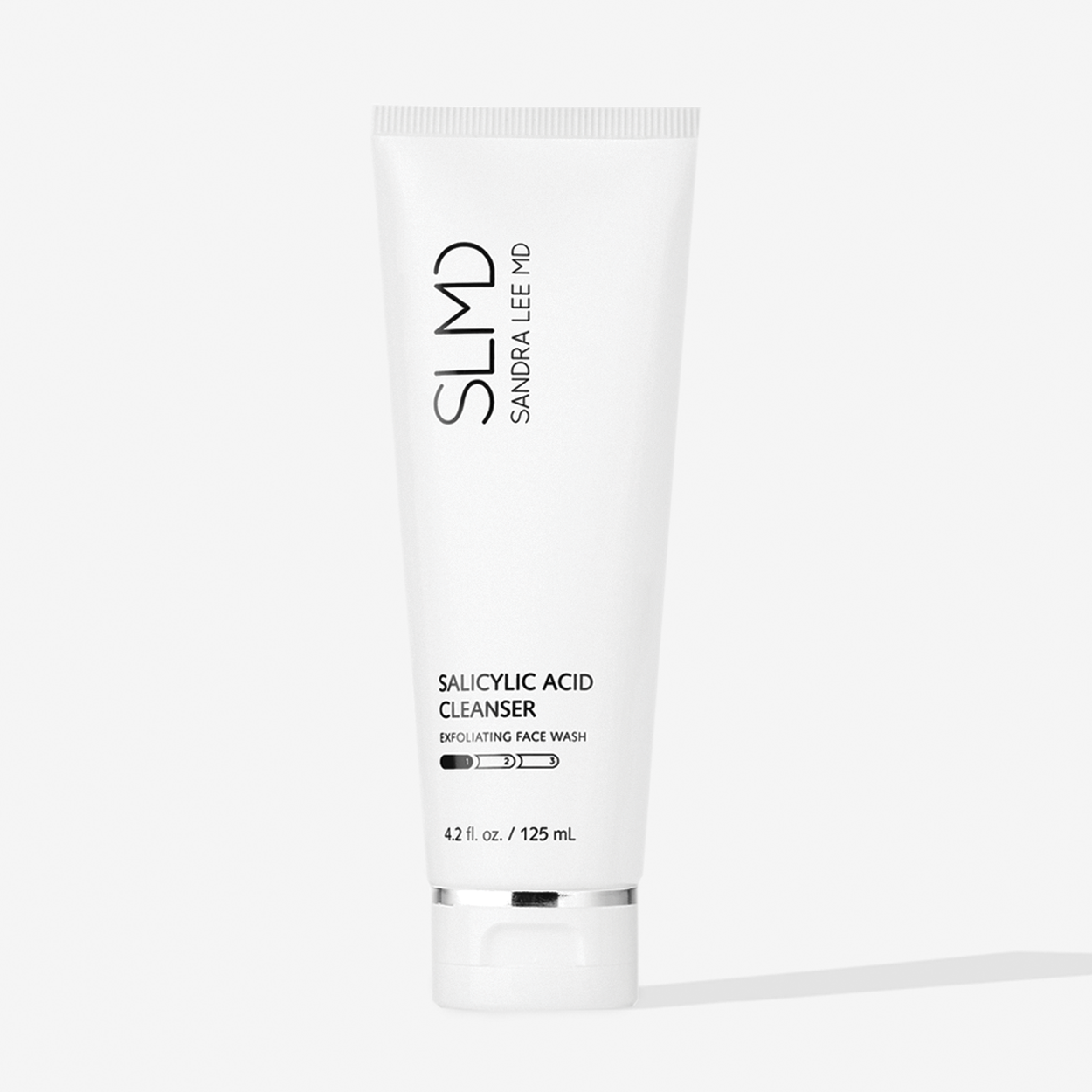 She adds that the challenge for women is reapplying sunscreen later in the day after applying makeup. Her UV Bounce sunscreen from her SLMD Skincare line is the answer to this problem because it is a powdered sunscreen that is also tinted. "So you apply it over your foundation," she shares. "It's like blotting or a touchup powder."
What does Lee do for her own skin? "I definitely wear my sunscreen, but I'm pretty much a minimalist with products I use on my face," she reveals. "I know I'm personally dry so I use products that help with my dryness. I use the cleanser that I have that's called the Salicylic Acid Cleanser, which is also a chemical peel agent so it helps to lighten brown spots. I also have retinol in the acne kit which is a great anti-aging product."