Drain the Swamp? The 15 Richest Members of the Trump Administration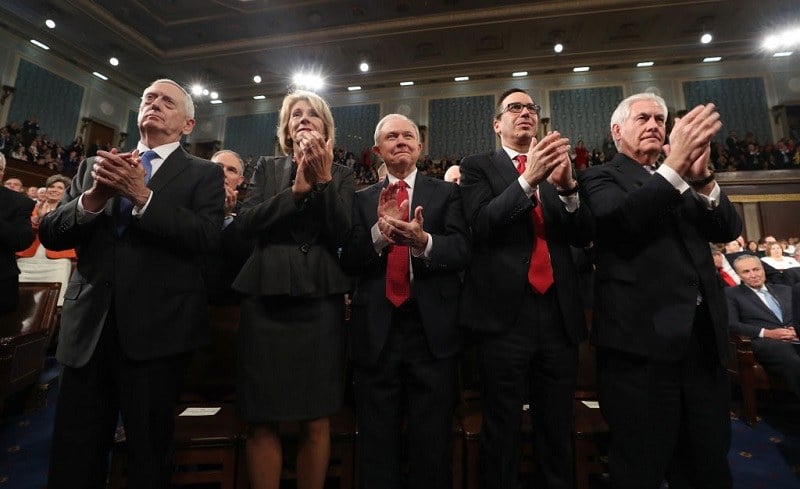 President Donald Trump won the White House on promises to "drain the swamp" — or to cause upheaval and flush out entrenched interests in Washington. Wealthy interests, mostly. But there's an inherent conflict with Trump's election and those promises. Trump, himself, is a moneyed interest, and he's even bragged about using his wealth to influence public discourse.
And he's brought a lot of his rich cohorts to D.C. with him.
Although Trump has been happy to keep his personal finances out of the limelight, we're now getting a clear look at the wealth of the Trump Cabinet and other members of the administration. A new report from the New York Times lists several members of the Trump administration — including Cabinet members — and gives us bottom- and top-level estimates of their net worth.
"Because the value of each asset is reported as a range, like '$100,001 to $250,000,' as opposed to a precise amount, we are showing the total value of assets as bottom and top estimates," the report said. The report added that it's possible some of these people could be worth much more than listed.
Let's take a closer look at the 15 richest people working in the Trump administration. The No. 1 spot might surprise you.
15. Jeffrey Rosen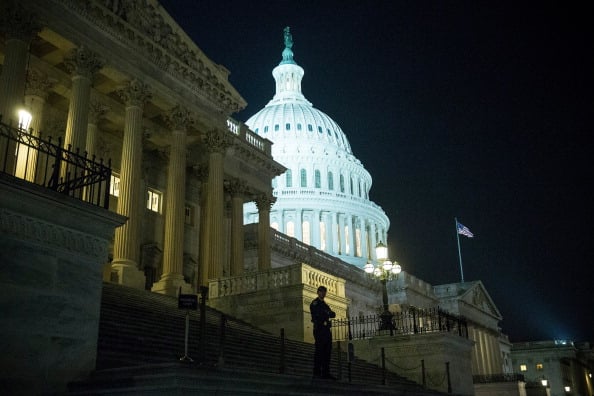 Jeffrey Rosen is one of the lesser-known members of the Trump administration — at least so far. He's the deputy secretary for Department of Transportation. It's not a particularly high-powered or glamorous role, but it's a job nonetheless. He's also a high net-worth individual, with estimates of his assets landing between $9 million and $23 million.
Next: You're probably familiar with the next richest Cabinet member.

14. Ben Carson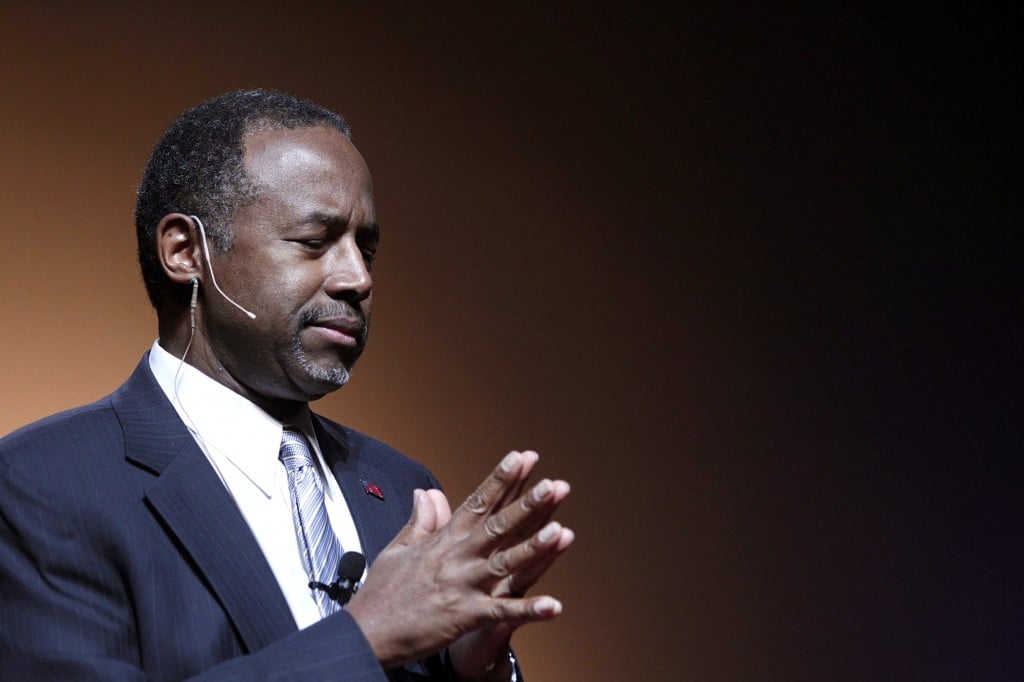 These days, Ben Carson is pretty well known. He's been assigned the role of secretary of Housing and Urban Development, a job he seems to have little (if any) qualifications for. Nevertheless, that's his job now, and he brings to the role a pile of personal wealth. Estimates put Carson's personal assets at somewhere between $8 million and $23.48 million.
Next: Carson probably isn't worth as much as Kellyanne Conway.

13. Kellyanne Conway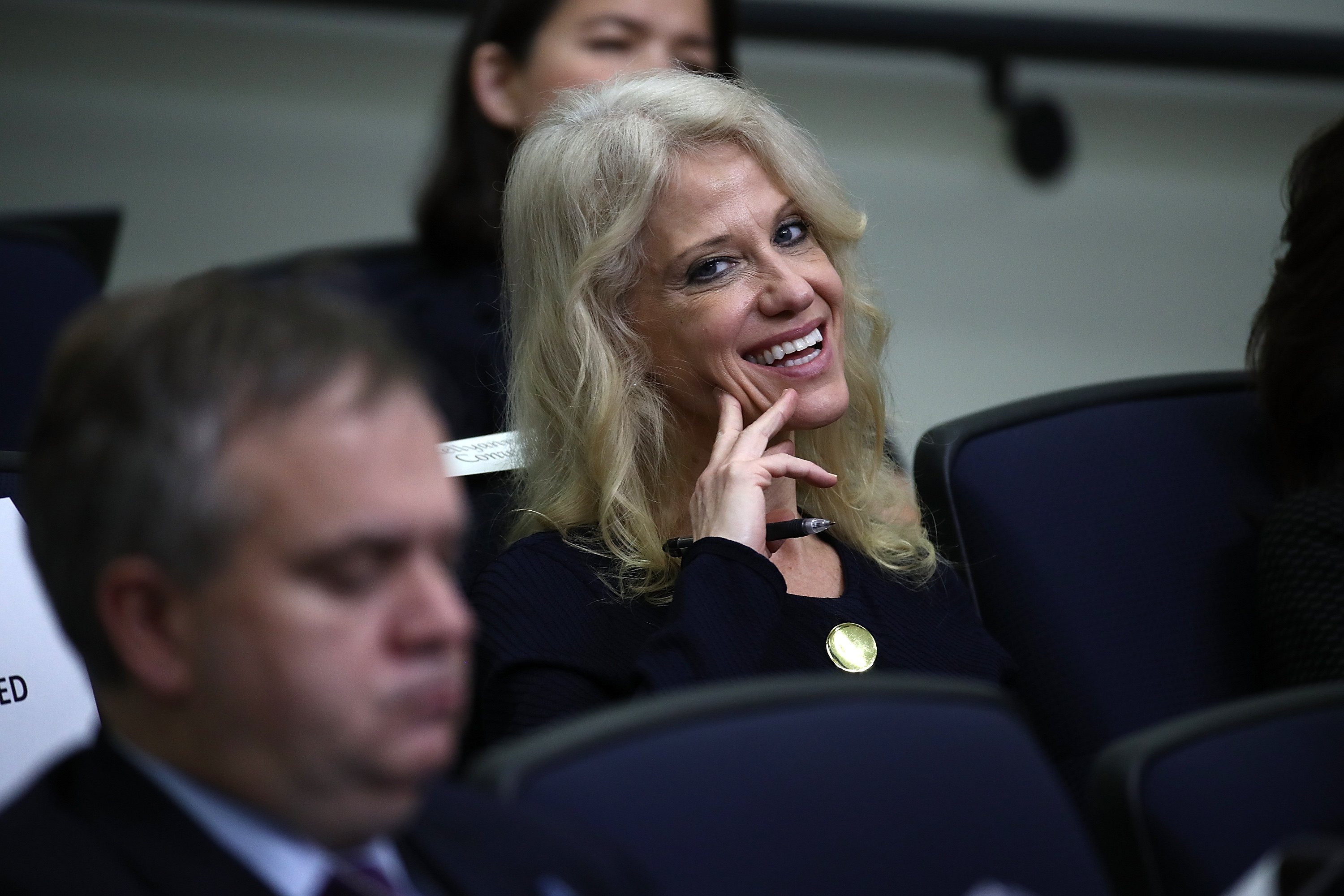 Kellyanne Conway was thrust into the limelight in summer 2016 when she became the head of Trump's campaign after numerous shakeups. She's a former pollster and now holds the title of counselor to the president in the Trump administration. She, like many others, is quite wealthy. The New York Times estimates put her net worth between $11 million and $44 million.
Next: This next woman is well known in Washington.
12. Elaine Chao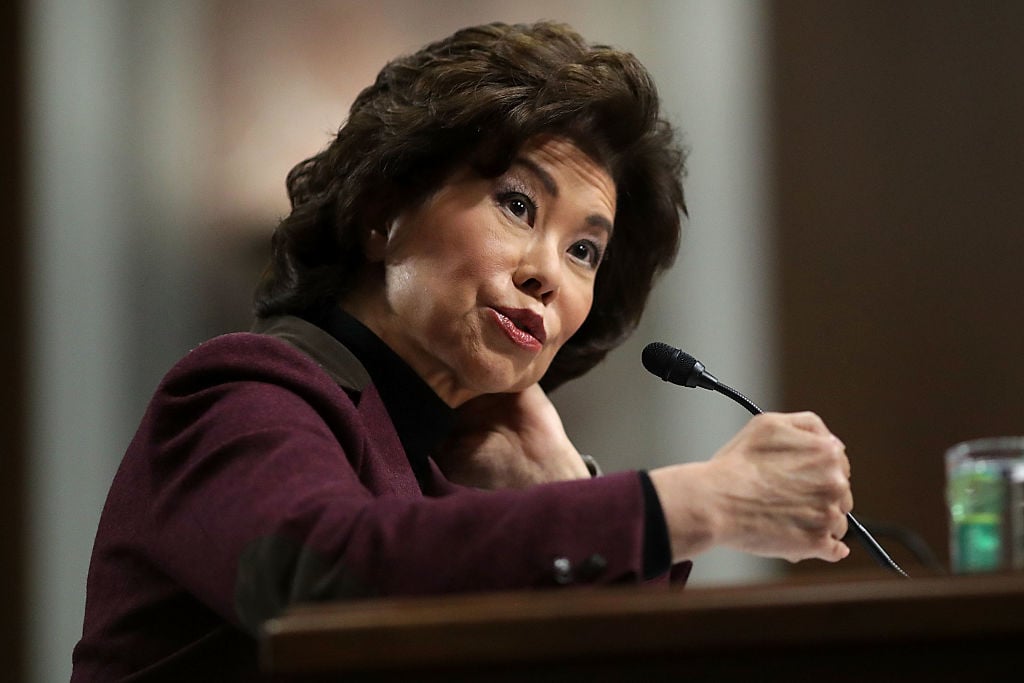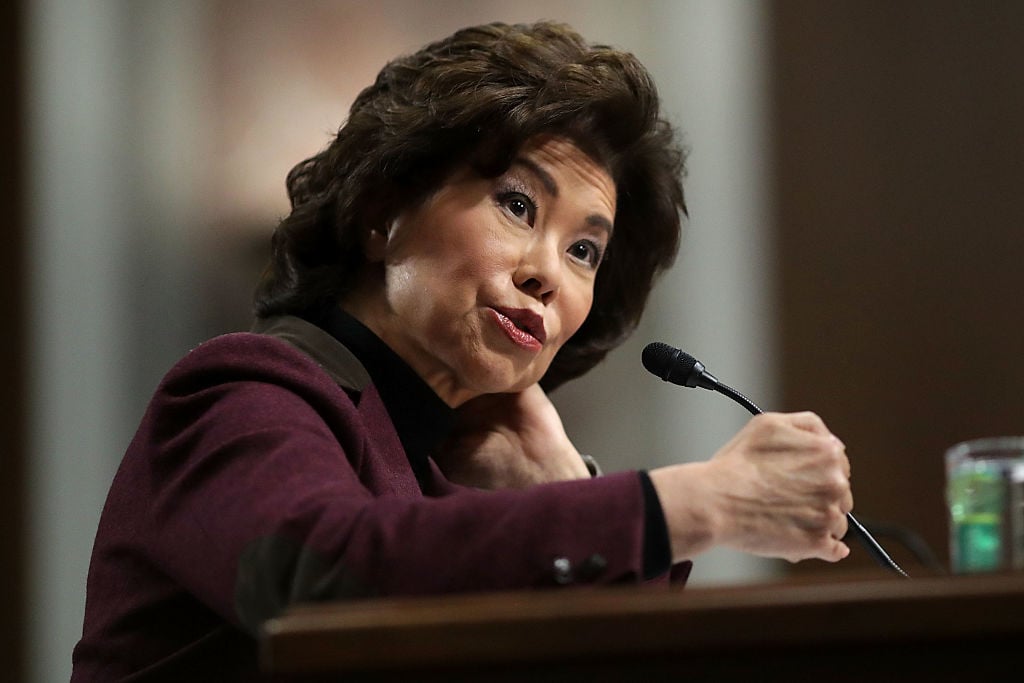 Elaine Chao isn't a household name, but she's well known in Washington. She previously served in other Cabinet roles under Republican presidents. Chao was the secretary of Labor under George W. Bush and deputy secretary of Transportation under George H.W. Bush. In Trump's Cabinet, Chao is serving as secretary of Transportation. With her husband, Mitch McConnell, her assets are valued at between $11.5 million and $48 million.
Next: This man previously was the governor of Georgia.
11. Sonny Perdue
Another name that is unfamiliar to most, Sonny Perdue comes to the Trump administration with a net worth of between $11 million and $53 million. Perdue holds the post of secretary of Agriculture. He was previously the governor of Georgia and the first Republican to hold that post since the Reconstruction Era.
Next: You almost definitely know this next man.
10. Steve Bannon
Nobody has made a splash in the political world like Steve Bannon. Prior to the 2016 election cycle, Bannon was a virtual unknown. He has already parted ways with the Trump administration, but his assets are estimated to be worth between $11.8 million and $53.9 million, thanks to a former position at Goldman Sachs and running Breitbart News.
Next: This man once worked for Ronald Reagan.
9. Robert Lighthizer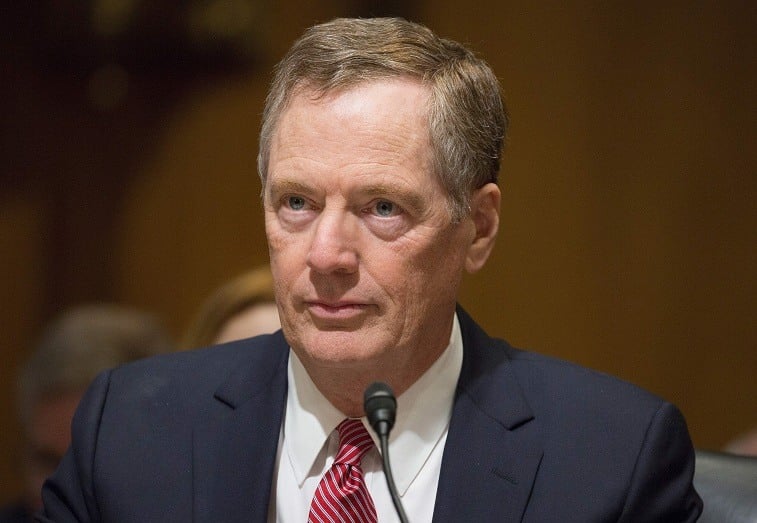 Robert Lighthizer has an estimated net worth of between $18.6 million and $73.7 million. Lighthizer holds the position of U.S. trade representative. He is a lawyer and has had several posts in the federal government, including a stint as deputy trade representative under Ronald Reagan.
Next: He is a very successful businessman.
8. Chris Liddell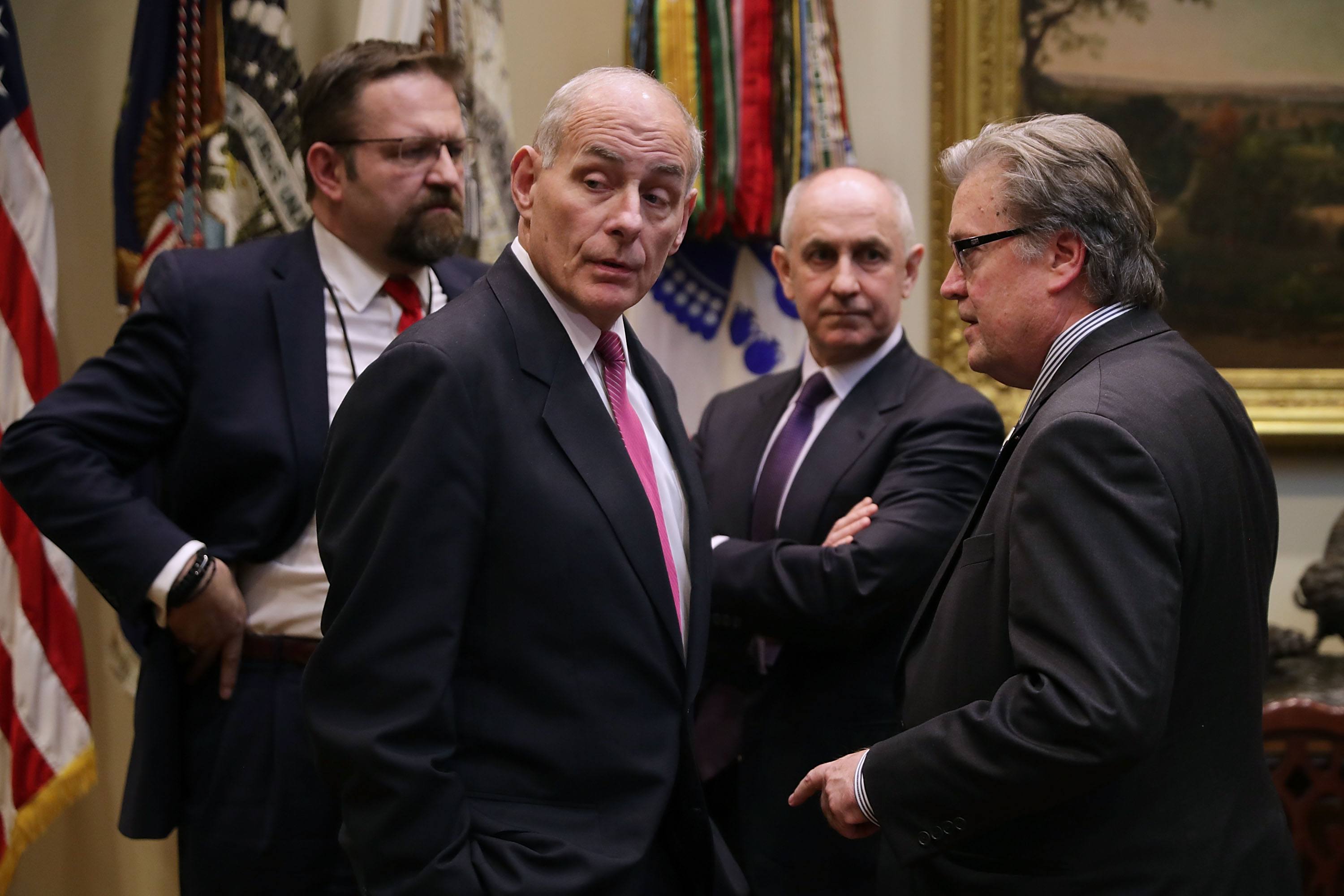 Chris Liddell is the assistant to the president of the United States and the director of Strategic Initiatives in the White House. Originally born in New Zealand, Liddell is a successful businessman, having served as CFO for both General Motors and Microsoft. It's made him a very rich man, too. His assets are estimated to be worth between $75 million and $196 million.
Next: This name should look familiar.
7. Rex Tillerson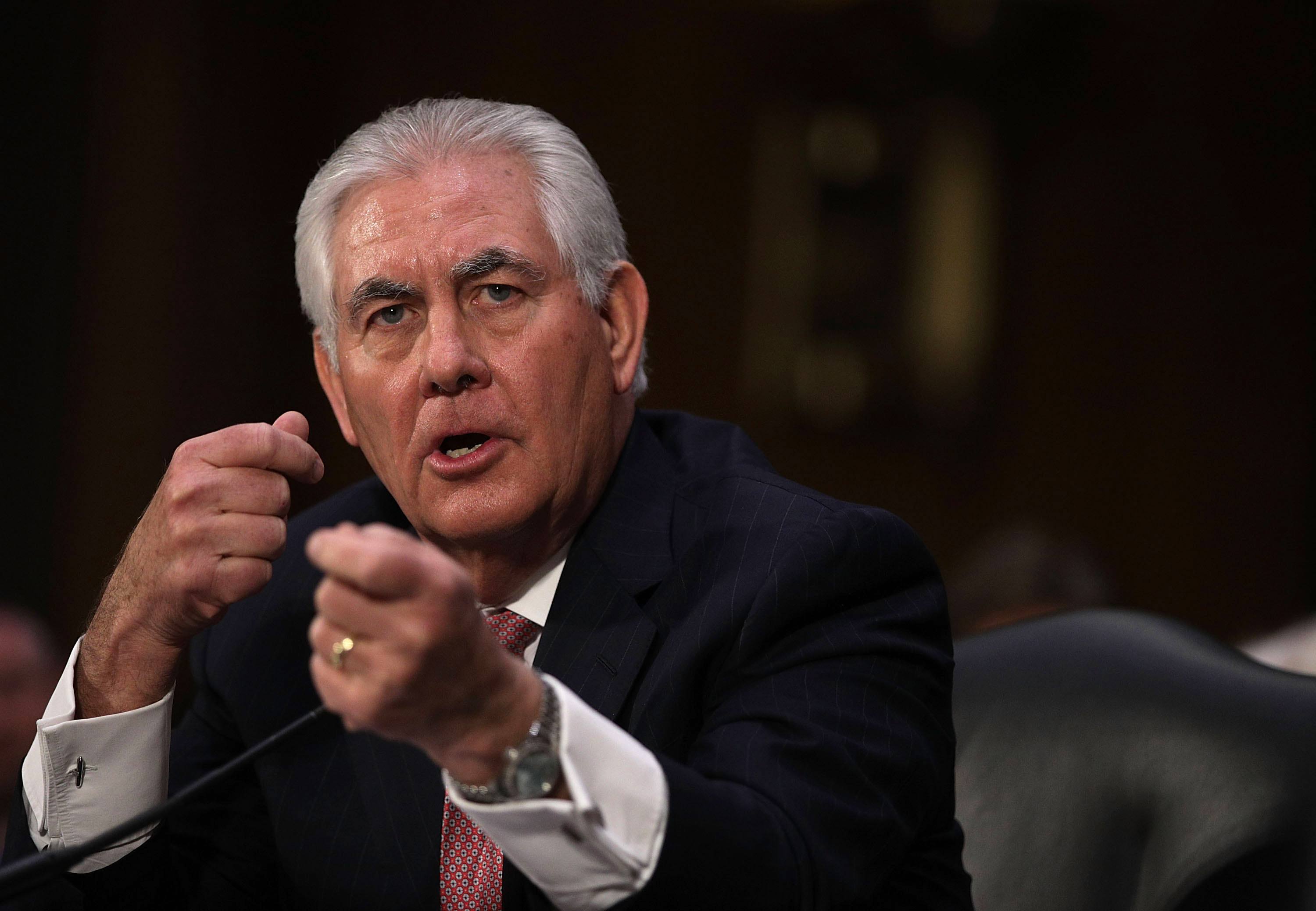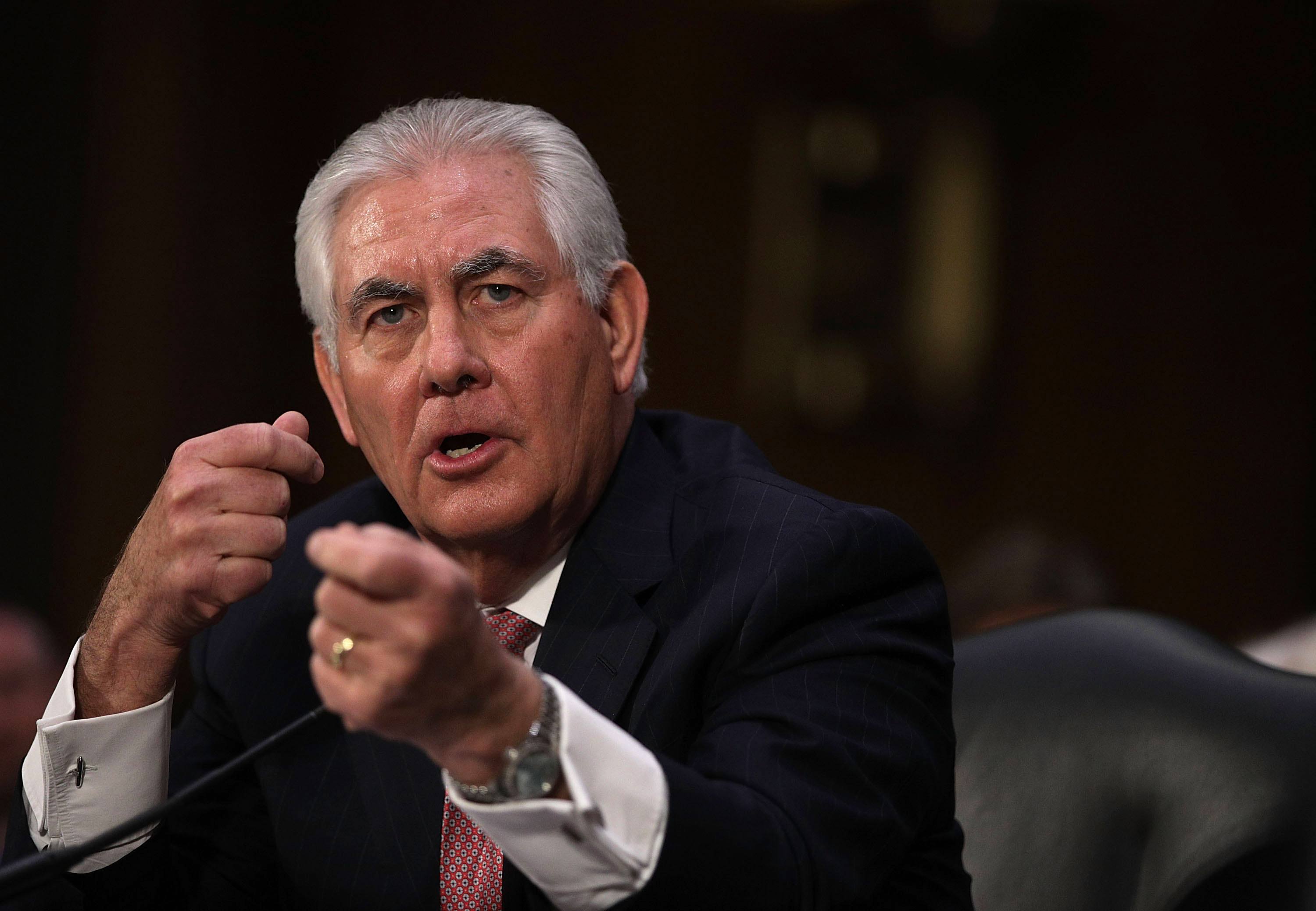 Rex Tillerson is the now-former U.S. Secretary of State. He took a different approach to the job than his predecessors and still paid the price for it. However, he's also wildly more wealthy than the remaining members of the Trump cabinet. Tillerson, of course, served as the CEO for ExxonMobil for 10 years between 2006 and 2016. He originally joined the company in the mid-1970s. His assets are estimated to be worth between $240 million and $350 million.
Next: He has been in the news specifically for his massive wealth.
6. Steve Mnuchin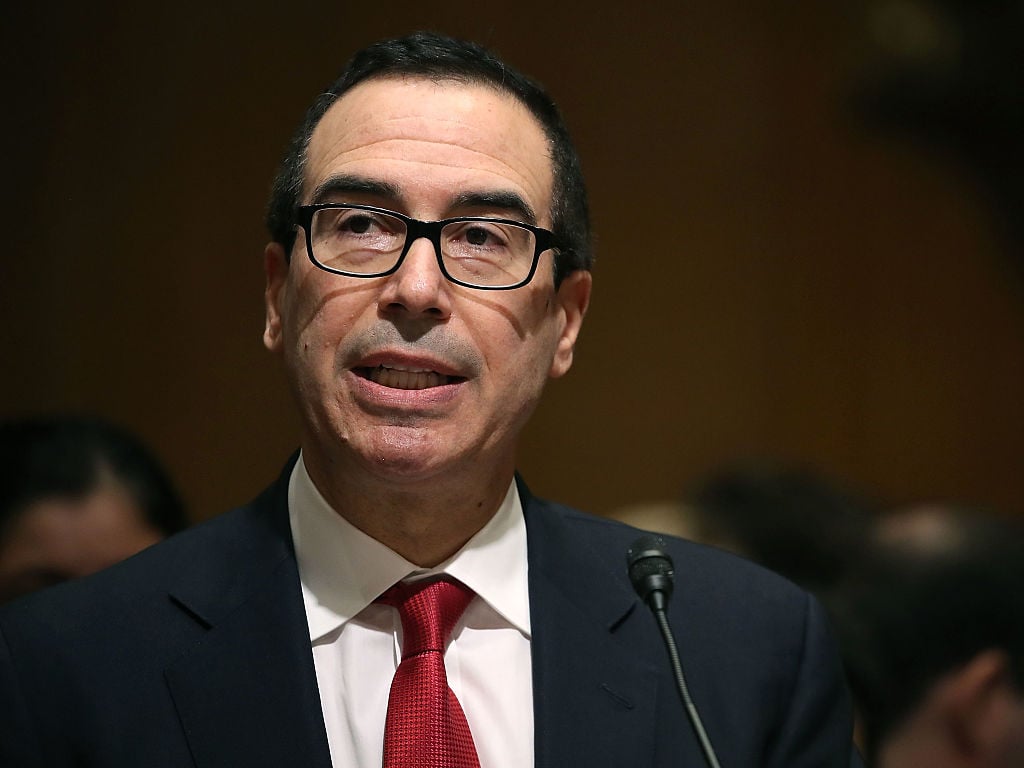 Trump's Treasury Secretary Steve Mnuchin is a former hedge fund manager and Goldman Sachs executive and served as the national finance chairman for Trump's campaign. He's made a lot of money — often in questionable ways — and is worth between $154 million and $350 million. Mnuchin has also financed many Hollywood movies, including Avatar and Lego Batman.
Next: This man is married to Ivanka Trump's best friend.
5. Reed Cordish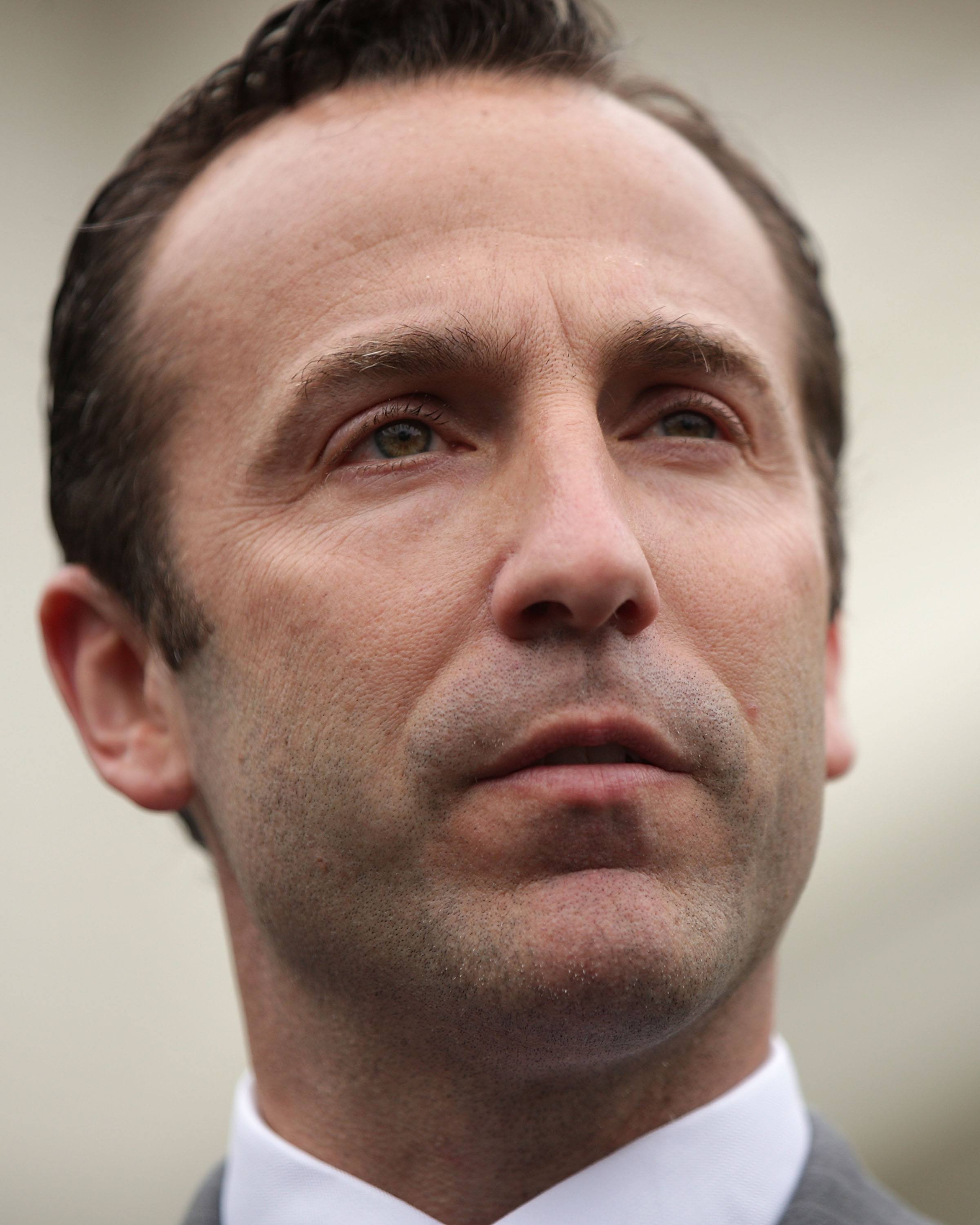 Reed Cordish is a very rich man. Estimates put Cordish's net worth at between $197 million and $424 million. Trump appointed him to the position of assistant to the president for Intragovernmental and Technology Initiatives following the election. Cordish is a former professional tennis player and real estate developer — and just happens to be married to Ivanka Trump's best friend. He left the White House in early 2018.
Next: Here's another investment banker.
4. Gary Cohn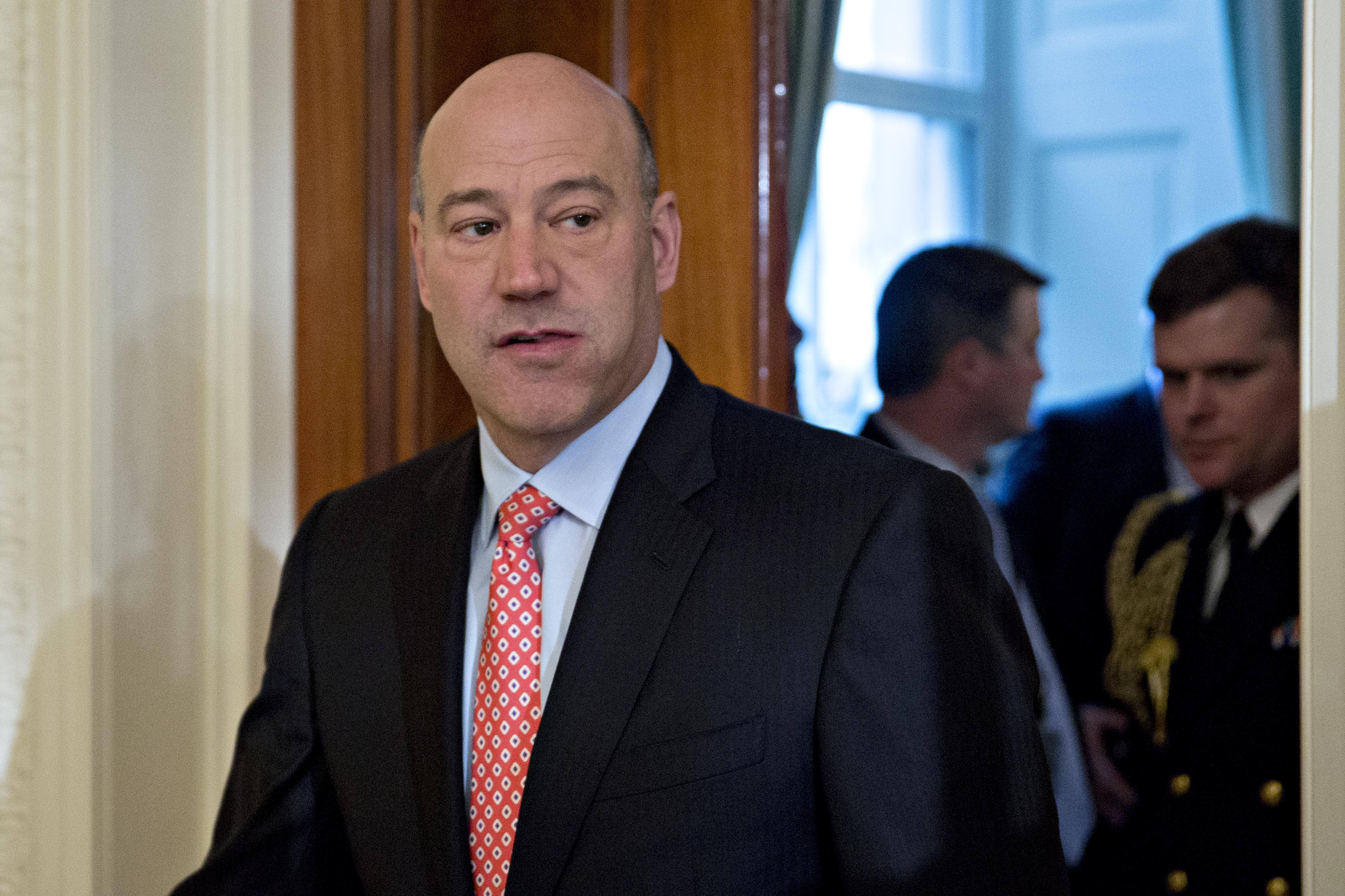 Yet another investment banker, Gary Cohn is Trump's chief economic adviser and director of the National Economic Council. Cohn previously served as COO and president of Goldman Sachs. Naturally, he has accumulated a massive amount of wealth. His net worth is estimated to be between $253 million and $611 million. When he left to join the Trump administration, he received $285 million.
Next: This man might've exaggerated his net worth.
3. Wilbur Ross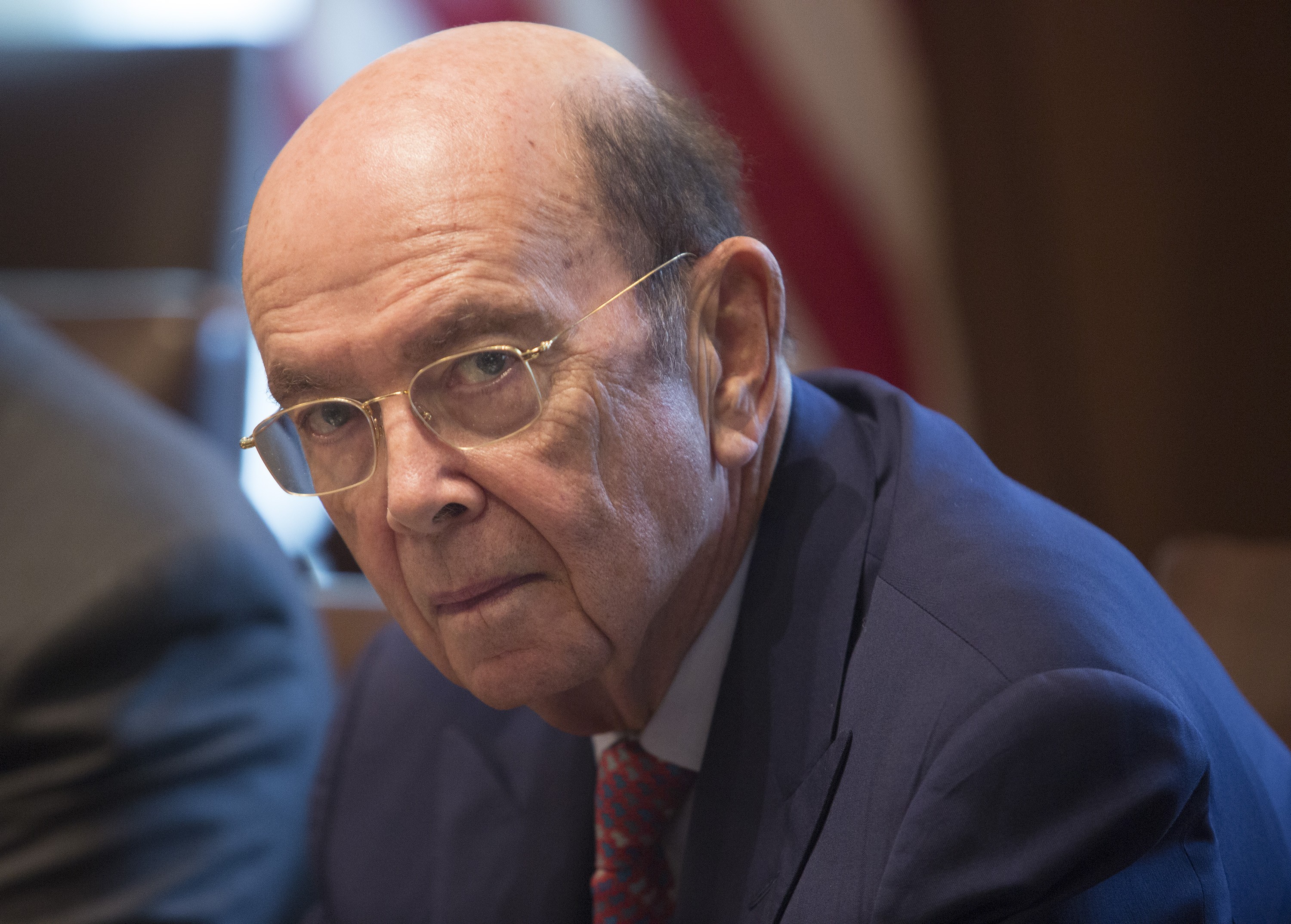 Wilbur Ross is the secretary of Commerce in the Trump Cabinet and was an economic policy adviser during the campaign. He was previously a banker. Ross recently lost his billionaire status after he was accused of embellishing his net worth. It's now estimated at roughly $860 million.
Next: Of course a Trump family member makes the list.
2. Jared Kushner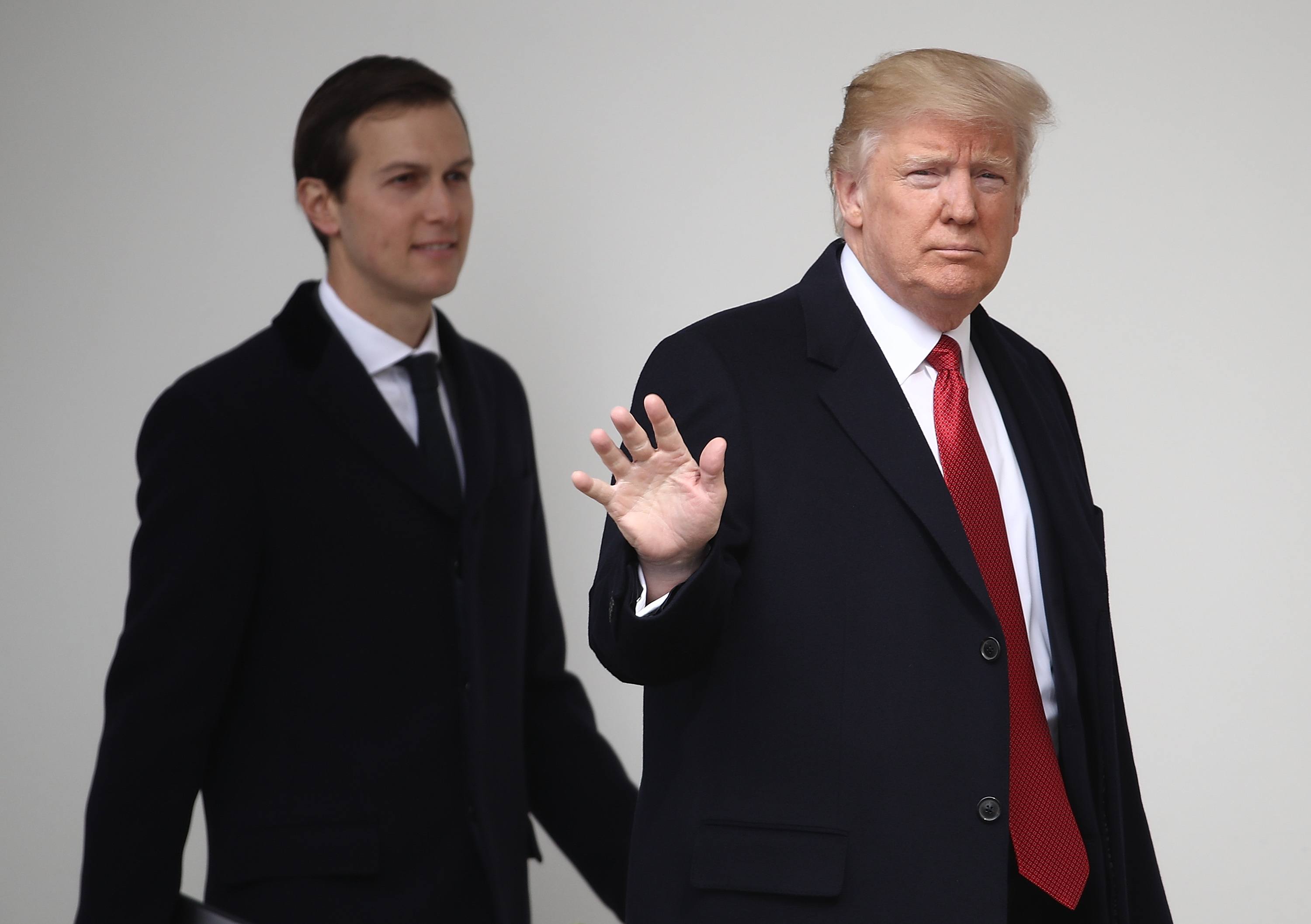 The new face of nepotism, Jared Kushner is Trump's son-in-law, husband to Ivanka Trump. In the Trump administration, Kushner serves as a senior adviser to his father-in-law. He also comes from a wealthy family. Before signing up for his advisory role, Kushner ran his family's real estate company and owned a publishing company. His assets are worth between $241 million and $735 million.
Next: She comes from a very rich family.
1. Betsy DeVos
Education secretary Betsy DeVos is incredibly rich. According to the New York Times, her wealth between about $580 million and more than $1.5 billion. Like Carson, DeVos' qualifications for her job were highly questionable. But she comes from a very rich family. Her husband is the former CEO of Amway, and her brother founded the mercenary company Blackwater (now Academi).
More from The Cheat Sheet: