What Is Drake Bell's Net Worth?
Drake Bell – the musician and actor most known for his work on Nickelodeon's Drake and Josh – is worth an estimated $400,000, according to Celebrity Net Worth. Drake Bell, who got his big break on The Amanda Show, made his first televised appearance on Home Improvement at five years old.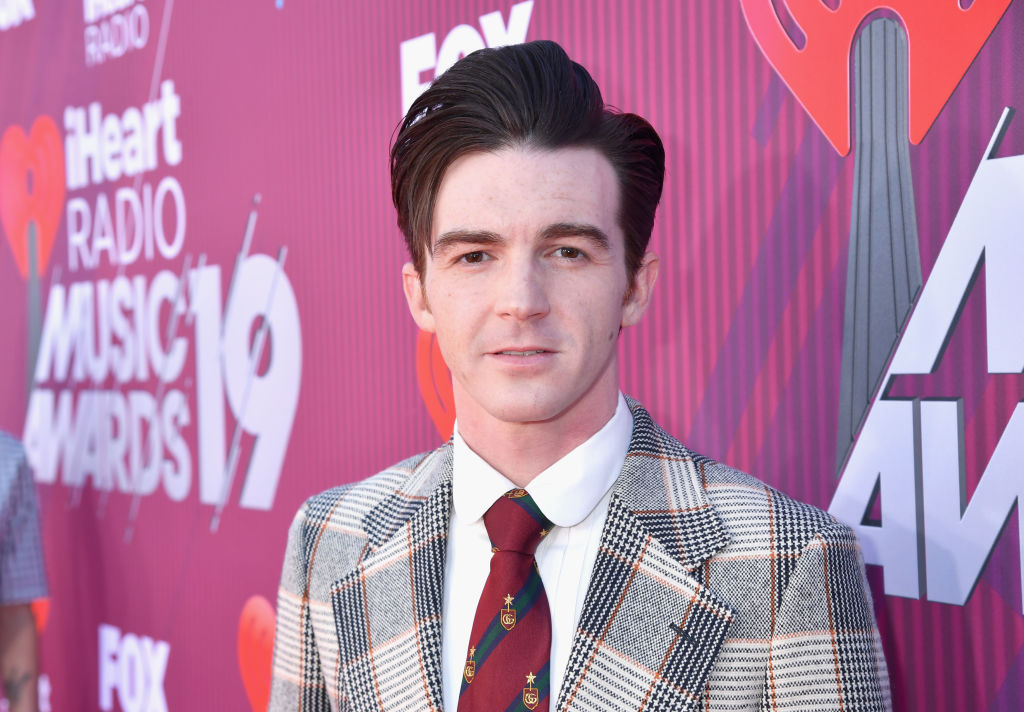 While Drake Bell is most widely recognized for his work on television, more recently, he has been focused on his musical career; he released a new single called "Fuego Lento" in 2018.
Bell also boasts a popular Youtube channel. One of his more popular videos, The Baby Avengers, features Bell as Spiderman trying to motivate the Avengers into action; however, they have all spontaneously been turned into toddlers, and are no equipped to save the day. The video is a brief comedic sketch that runs a little over two minutes long.
Drake Bell filed for bankruptcy in 2014

According to Celebrity Net Worth, Drake Bell filed for Bankruptcy protection in 2014. Bell claimed that he was nearly $600 thousand in debt, and, though owning a house worth over one million dollars, owed $1.6 million on the mortgage.  

At the time that he filed, Bell listed his monthly income at $2,800 and his monthly expenses at $18,771. While earning nearly half a million dollars two years before filing for bankruptcy, Bell reported that he made less than $20,000 in 2013.
Drake Bell's career, since Drake and Josh, has been a bit rocky. Bell – often the singular driving force behind his more recent projects – though stating that he is happy to put in the work, likely struggles to acquire the devout fanbase that a marketing team, and or a publicist, is able to inspire.

Is 'Drake and Josh' returning to television?
Since Drake and Josh went off the air, back in 2007, fans have been anxiously awaiting a revival. To this day, the show boasts a devout following, with memes galore based off of its successful run.

In a recent interview at the iHeart Radio Music Awards, Drake Bell teases a possible reunion and revival. After the interviewer at iHeart Radio stated, "I heard a rumor Drake and Josh is coming back," Bell Stated:

"Well, not exactly Drake and Josh, but Josh and I have been talking and he's come up with some cool ideas. And, yeah, I can't really go into exactly what we're doing, but it's going to be really cool and exciting. I'm really excited to do it."


ENews

Going on to state that he's excited to see how the fans react, Drake explained that neither he or Josh wanted to do a reboot, so it had to be something creative. He also discussed his chemistry with Josh Peck and admitted that he has yet to find a co-star that he feels as connected to.

Drake Bell's other projects

Drake Bell is set to voice one of the characters in the animated movie The Adventures of Bunny Bravo, which is currently in post-production. He is also in Building for the Stars, alongside Jeremy Lynn and Ted Gatto, according to IMDb.

In addition to his film and music career, Drake Bell works as a voiceover artist for video games. His most recent voiceover work can be heard on Kingdom Hearts III (as a Young Eraqus). Drake Bell also stars as Alan on the TV series Highly Gifted.
While Drake Bell continues to work in the musical and cinematic spheres, a reboot (of sorts) with Josh Peck would likely be the performer's most successful project since the original Drake and Josh.