Drake Wants a 'No Strings Attached' Relationship with Kylie Jenner, Report Says
Things are reportedly heating up between Kylie Jenner and Drake.
The influencers sparked romance rumors in October after they were seen hanging out following Jenner's split from Travis Scott. Though they have not commented on the nature of their relationship, sources have confirmed that they've been spending time together "romantically" and getting to know each other on a deeper level.
But the thing is, Drake allegedly doesn't want anything serious with Jenner. A new report says that he's looking for a "no strings attached" kind of situation.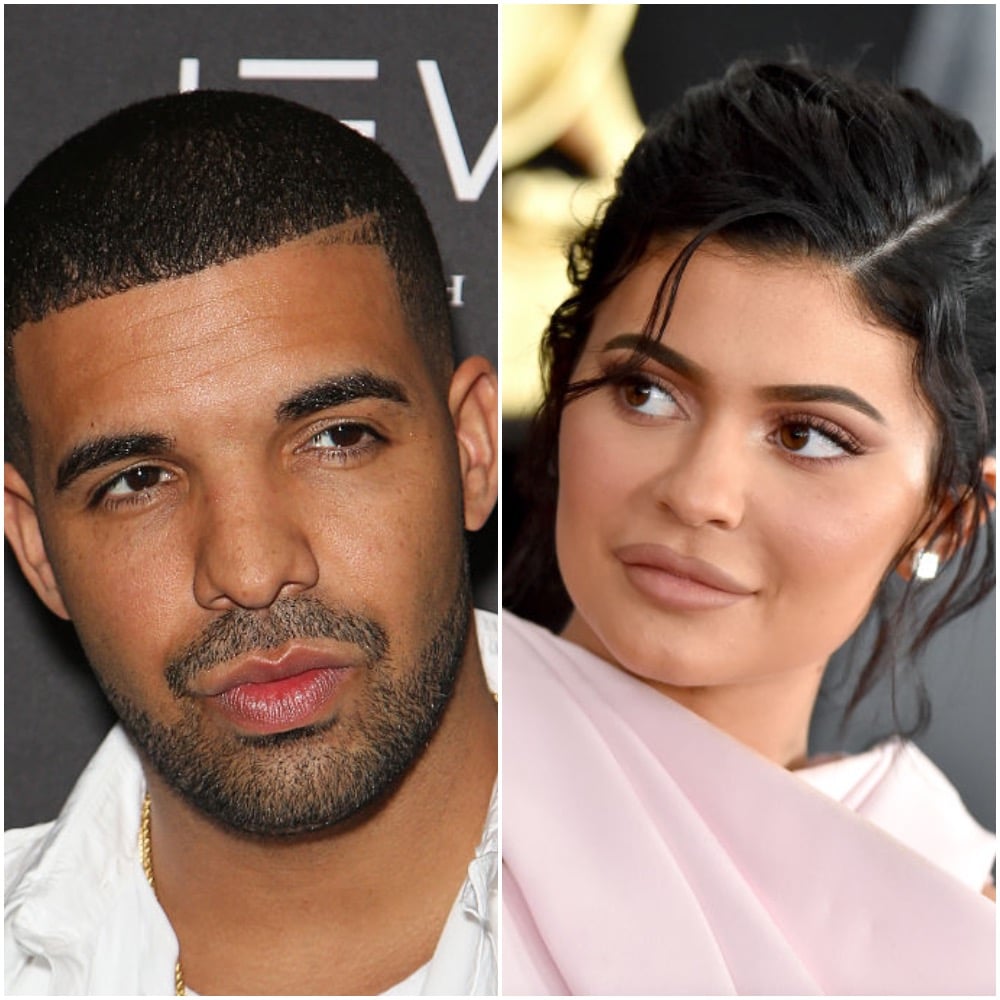 A quick history of Kylie Jenner and Drake
Though they've only recently sparked romance rumors, Jenner and Drake have known each other for years. They reportedly met in the early 2010s after being introduced by mutual friends and eventually became pals themselves.
It wasn't until October of 2019 that they were romantically-linked. On Oct. 23, Jenner attended Drake's 33rd birthday party, where sources noted an "attraction" between them. Days later, on Oct. 31, they reportedly celebrated Halloween together. Sources claimed that they hung out all night and got "flirty."
The latest update on Kylie Jenner and Drake
On Nov. 25, a source told Us Weekly that Drake has always liked Jenner and vice versa. The timing was just never right.
However, they're reportedly moving on their emotions now that Jenner is single. Sources confirmed on Oct. 1 that she split from Scott, whom she dated for two years and with whom she shares a daughter, Stormi Webster.
"Drake has always had a thing for Kylie and it's mutual," the source explained. "They hang out here and there and have been more recently than in the past because Kylie is technically single right now and the two of them live so close to each other."
"They have known each other and been friends for a very long time and there has always been a spark there, but their situation is complicated and so is Kylie's with Travis," the source continued.
"Drake and Kylie don't want to jeopardize their friendship by crossing any major boundaries," the source added. "Drake doesn't have any intention of taking on a fatherly role with Stormi and he wants to have fun with Kylie with no strings attached and continue to have a friendship and be supportive of one another."
How does Kylie Jenner feel about this?
Jenner's feelings are unclear. However, she previously said that her main priority right now is Stormi, so maybe she's OK with not having that commitment.
Plus, there's a possibility that she and Scott will reconcile. Sources have repeatedly said that she and the ASTROWORLD rapper could make up and get back together one day. They merely broke up because their lifestyles and schedules are so different at the moment. So, what's wrong with a little fun in the meantime?