Revealed: The Driver Involved in Princess Diana's Car Crash Was Told Not to Talk to Police
Fans of Princess Diana have heard the name Le Van Thanh before. He is the driver who was allegedly involved in the collision involving Diana and her boyfriend, Dodi Fayed. A Fiat Uno clipped the Princess' vehicle, and they ended up crashing in a tunnel in Paris. Van Thanh was reportedly told not to talk about what had happened, and he has now come forward to reveal the information for the first time.
Le Van Thanh comes forward
Fayed, Diana, and their driver Henri Paul were all killed on August 31, 1997. Diana would die from her injuries a few hours later at the hospital. Many believe the case should be reopened in light of Van Thanh coming forward.
The Daily Star reported that Van Thanh spoke to a group writing a book about the Paris crash. He admitted he would speak with Met Police if they wanted to talk with him now. He had already been originally interrogated by French police at the time.
Van Thanh's father speaks out
A white Fiat Uno left evidence on Diana's car of its paint from the alleged collision. Van Thanh's own father said in 2006 that his son's car was repaired that same day the event occurred. Many people have long thought this clearly suggests the vehicles did in fact collide.
His original statement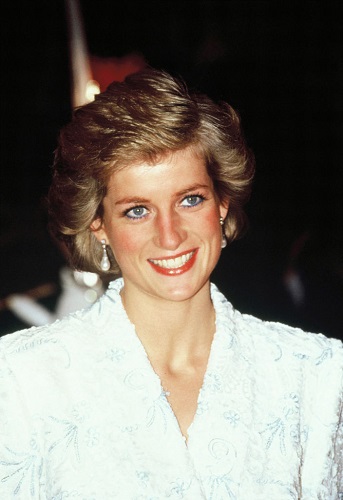 Van Thanh gave an initial statement to French police at the time saying that he wasn't the driver in the incident. The group that spoke to Van Thanh created a podcast called Fatal Voyage Diana: Case Solved and wrote a book as well about their own investigation.
Le Van Thanh speaks about investigators wanting him to go to England
The team spoke to Van Thanh in his home in Paris. When told that British police still wish to question him, he said he was aware. "I know they will come. Several times they told me they would come back," Van Thanh says. "Because eventually they told me, 'Yes, they will come.' They wanted me to go to England."
Van Thanh said he was told by authorities in France not to go to England. "You know what the French police told me? 'It's not the same law as in France, don't go there. Don't go there,'" Van Thanh says. "He told me, 'It's not the same law as in France, don't go there…don't go there (to England).'"
He admitted his car was damaged and that's why he repainted it
He was also asked about the repainting of his Fiat Uno to the color red and his father's subsequent claims about it. "The police report – they know why I repainted it," he explains. "When you have no money and you have a damaged old car, what do you do?"
Lord Stevens, the former Met Police Commissioner, said in 2017 that Van Thanh's statement could clearly dispute conspiracy theories. "What we have said to Mr. Thanh is, 'We believe you were the driver of the Fiat. Talk us through what happened," he says. "We don't blame him for the accident. My Paget report said that a Fiat Uno was involved but was not the cause of the crash. We are still trying to interview him." It will be interesting to see if Diana's case will now be reopened in light of this information.