Duggar Family Disney World? The 'Counting On' Family Is Obsessed with This Missouri Theme Park
Americans love theme parks. Whether you go wild for Disney World or spend every weekend at the closest Six Flags, theme parks offer fun and entertainment for kids (and kids at heart). In 2018, more than 157 million people visited theme parks in North America, according to industry data. And a few of them were Duggars. 
It turns out the Duggar family can't resist the lure of rollercoasters and cotton candy — and they're particularly fond of one theme park not far from their hometown of Tontitown, Arkansas. 
The Duggars spend a lot of time at Silver Dollar City 
If you follow the Duggars on Instagram, you'll notice that they spend a lot of time at Silver Dollar City, a theme park in Branson, Missouri. 
The park is one of the family's favorite spots to celebrate a special event. On August 28, multiple members of the Duggar clan headed Silver Dollar City to mark Josiah Duggar's 23rd birthday and take in some performances at the Southern Gospel Picnic. Joseph and Kendra Duggar even noted that it was their son Garrett's first time at the park. Jill Duggar and her husband Derick Dillard made a stop there during their 5-year anniversary trip to Branson in June. Josh and Anna Duggar and Jana Duggar have also posted about visiting the park. 
"We LOVE this place," the family confirmed in a 2015 Facebook post. "Great family times have been had here. If you haven't visited you must! Put a road trip to Branson on the books for this!"
What is Silver Dollar City?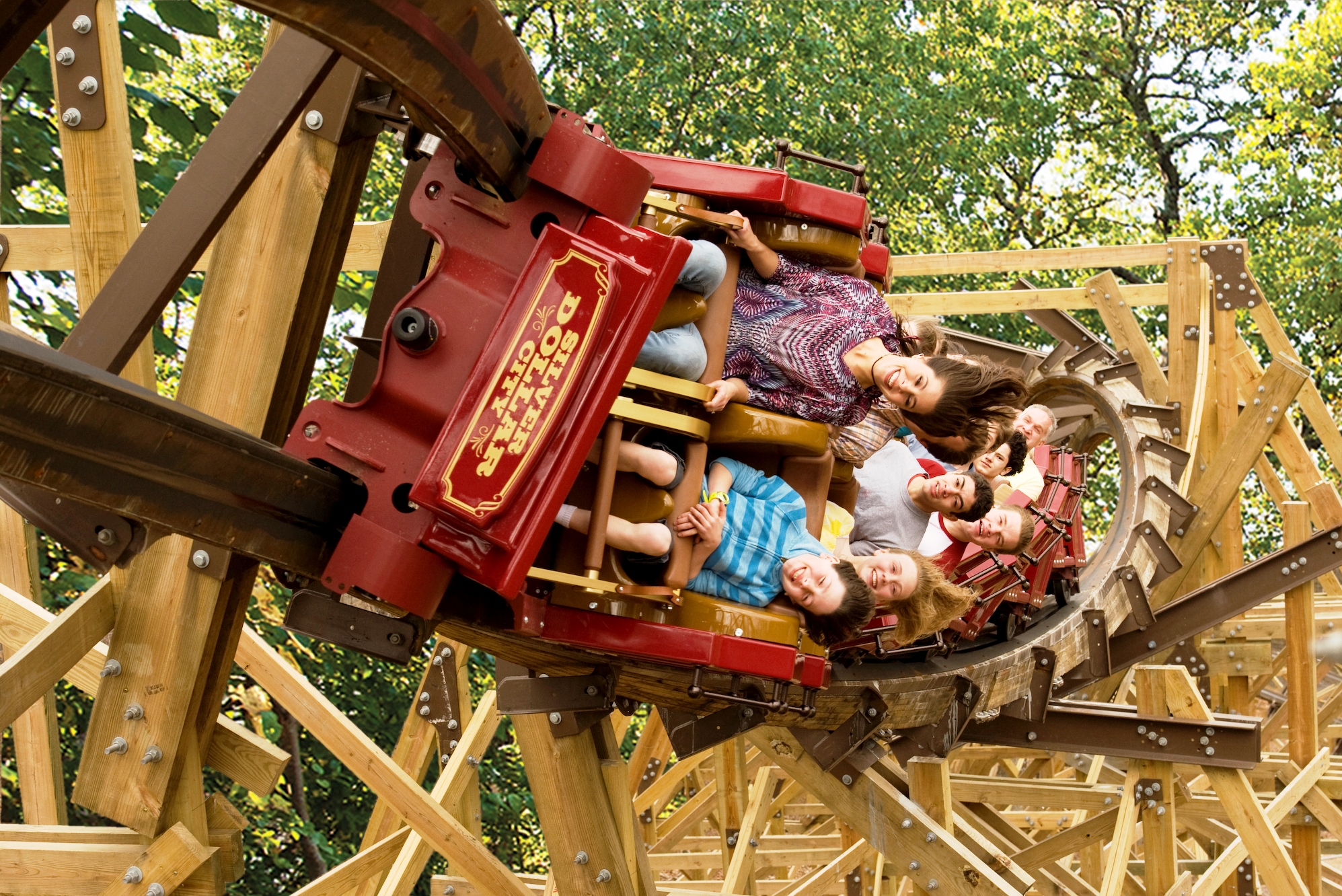 Silver Dollar City is a 1880s-themed park in the tourist city of Branson. The park and the neighboring White Water water park have more than 60 rides and attractions, including Outlaw Run, one of the fastest wooden roller coasters in the world; the American Plunge log flume; Marvel Cave, a national natural landmark; and authentic 1880s buildings. More than 2 million people visited Silver Dollar City in 2018.
It's an affordable theme park 
One reason the Duggars might love Silver Dollar City? It's one of the more affordable theme parks out there. A one-day adult ticket is $68, while a three-day ticket is $97. In comparison, the cheapest one-day ticket to a park like Disney World or Universal Studios Hollywood is more than $100. Multi-day passes to those parks can cost hundreds of dollars. 
And given how often the Duggars visit the park, chances are they have season passes. A Silver Dollar City season pass costs just $115 for adults and $105 for kids and gets you admission from mid-March through January 1. That's a pretty good deal, especially when you have more than a dozen people in your family. 
Not only is Silver Dollar City relatively cheap, but it's also an easy trip for the Duggar. The theme park is just a 2-hour drive from their home in Arkansas, meaning they could easily make the visit a day trip and save money on a hotel. Given the Duggar's famously frugal ways, that's probably a no-brainer. After all, who doesn't love a bargain-priced getaway?
Check out Showbiz Cheat Sheet on Facebook!