Do the Duggars Have Secret Instagram Accounts We Don't Know About? It Looks Like It
The Duggars love Instagram -- but they might have separate accounts from the ones we know.
The Duggar family is one of America's largest families, and they've grown incredibly famous for two reasons: The family has 19 children, which is nearly unheard of, and they're extremely religious and live a lifestyle a lot of people find very interesting. Recently, though, some of the children have grown up and gone on to start families of their own, and they now document their lives through Instagram. While most of the Duggars have verified accounts that they share with their husbands or wives, it looks like they might be hiding something: Do the Duggars have secret Instagram accounts fans don't know about?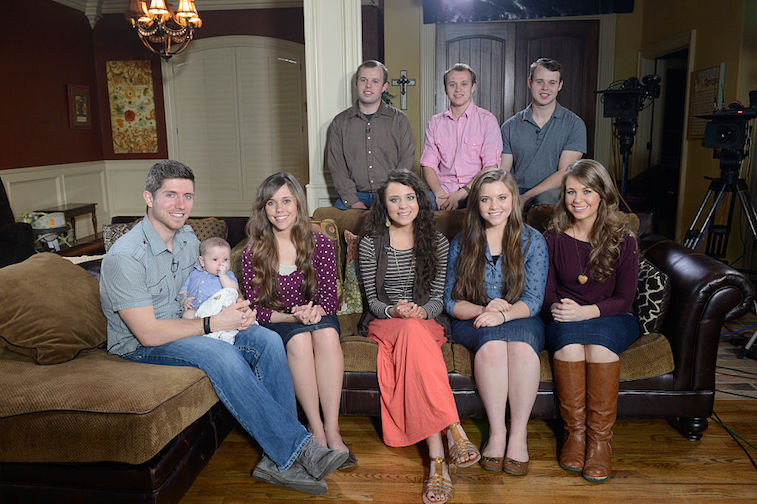 The Duggars have become social media influencers
It seems anyone who's anyone can become a social media influencer these days. The Duggar daughters have also caught on to the Instagram influencer hype, and now, they are often seen promoting certain brands or products to their 1+ million followers. Fans even think that Jill Duggar's family actually makes its living off of her sponsored posts. Duggar's husband, Derick Dillard, is enrolled full time in law school, and Duggar stays home to care for the kids, so it makes sense that her social media income would provide for the whole family. Jana Duggar has posted Instagram ads for various clothing brands, too.
The older Duggars post more frequently than the younger couples
The older Duggar daughters seem to have more of an attachment to Instagram than the younger Duggar couples. Jana, Jill, Jessa, and Jinger Duggar post to Instagram very often. (Actually, Jessa has taken a bit of a social media break since welcoming her daughter.) It seems the older Duggar daughters have more followers, which might explain why they're posting more often than the younger Duggars. Plus, the show primarily focuses on the Duggar daughters, though the other Duggars have become more prominently featured now that they've gotten married and started their own families.
It appears Abbie Duggar has a secret Instagram — and there might be more where that came from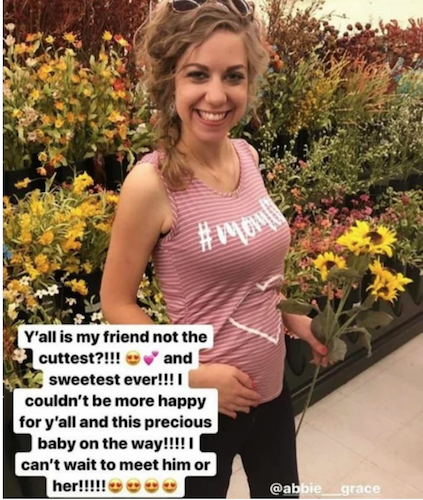 The only Instagram accounts the public sees are the ones we know to be verified Duggars. However, Abbie Duggar, who recently married John Duggar and announced her first pregnancy, appears to have an Instagram account nobody knows about. In a Reddit thread, a user posted a photo from someone's Instagram showing Abbie Duggar wearing a tank top and pants. But on Instagram, Duggar's verified account wasn't tagged. Instead, an account by the name of "abbie__grace" was tagged in the post. It appeared to be a close friend of Duggar's who had posted the story, which leads us to believe that Duggar has an Instagram account we don't know about.
Actually, it makes sense that other Duggars would do the same thing. Though there are plenty of fake Duggar accounts, it wouldn't surprise us if the Duggars have other accounts that are more personal and for friends and family.
It's possible the Duggars have other Instagram accounts as a form of privacy
With so many followers, the Duggars know that nothing they post is private. It's possible that Abbie Duggar kept her original Instagram account (the one she had prior to marrying into the Duggar family, perhaps), as a way of feeling a sense of privacy despite having married into one of America's most well-known families. It's TBD if there are other Duggar Instagram accounts out there just waiting to be found.