'Dumb Starbucks' Coffee Shop Goes Up in Los Angeles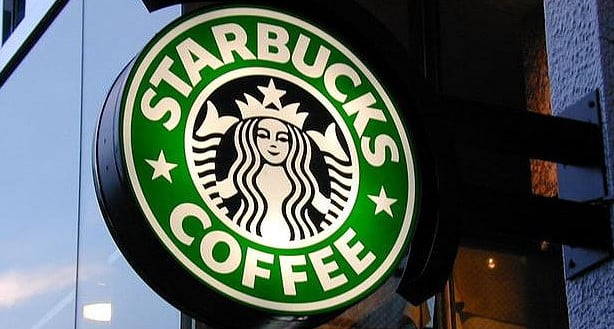 Starbucks (NASDAQ:SBUX) — you either love it or hate it. Some Starbucks loyalists appreciate the ubiquity of the coffee shop and the fact that no matter where you are or what time zone you're in, you can get the same cup of coffee, vanilla latte, or banana bread. Starbucks is everywhere. Some love that, while others absolutely hate it.
Regardless, many who have a vendetta against Starbucks simply avoid the chain altogether. They buy local, visit mom-and-pop coffee shops, or grind their own beans. But that's not what a couple of staunch anti-Starbucks activists did in Los Angeles. No, they hate Starbucks so much that they decided to open their own coffee shop over the weekend. Oh, and they named it "Dumb Starbucks."
We're now open for business! Visit us at 1802 Hillhurst Ave in Los Angeles. pic.twitter.com/WnVefrYM9b

— Dumb Starbucks (@dumbstarbucks) February 7, 2014
Creative, right? Or dumb? That much is still up for debate, but caffeine addicts seem to be responding to the executives' ploy behind Dumb Starbucks. The company gave away free coffee this past weekend in Los Angeles, and according to tweets, people waited up to an hour for their free dumb coffee.
It's a 1 hour wait outside the #DumbStarbucks in #LosFeliz. Still no word on who is behind the spoof #KPCC. pic.twitter.com/P8maQC8UnS

— Frank Stoltze (@StoltzeFrankly) February 9, 2014
USA Today highlighted the story of the company on Monday and showed many of the luxuries that can be found at Dumb Starbucks, namely "Dumb Espresso," "Dumb Frappuccino," and "Dumb Iced Coffee." Come to think of it, the menu looks identical to the Starbucks menu — except the word "dumb" is placed in front of all the items.
Enjoy our full menu of coffees and cold drinks pic.twitter.com/wPacrEEH9k

— Dumb Starbucks (@dumbstarbucks) February 8, 2014
But how can Dumb Starbucks get away with it? A spokesman for Dumb Starbucks reportedly said the store "obviously" has no affiliation with Starbucks, and USA Today reported Monday that the company is allowed to use the Starbucks name and logo because it is "making fun" of the coffee chain; therefore, it is considered a "work of parody art." A Dumb Starbucks letter explained further:
Dumb Starbucks store. Their legal FAQ is what impressed me. http://t.co/MkrdosOt7x pic.twitter.com/Zhb96WXJ6w

— Ben Pankonin (@benpankonin) February 9, 2014
Interesting argument, but it is still unclear whether Dumb Starbucks's legal FAQ could hold up in court if Starbucks resorted to that measure. The executives behind the parody don't seem to be concerned, though, considering Dumb Starbucks retweeted a particularly creative tweet — "Go get some Dumb Starbucks before dumb lawyers get to it" — but we'll have to see whether Starbucks eventually makes the parody's coffee go cold.
More From Wall St. Cheat Sheet: