Dwayne Johnson Inspired Tom Holland to Do This 1 Thing
Anyone who has ever read or watched one of Tom Holland's interviews knows that he talks a lot about the people who have inspired him. So, it wasn't surprising when he sat down with GQ on Sept. 3 and raved about Dwayne "The Rock" Johnson.
During the interview, Holland discussed the impact that Johnson has had on his career and shared one thing that the Jumanji actor inspired him to do.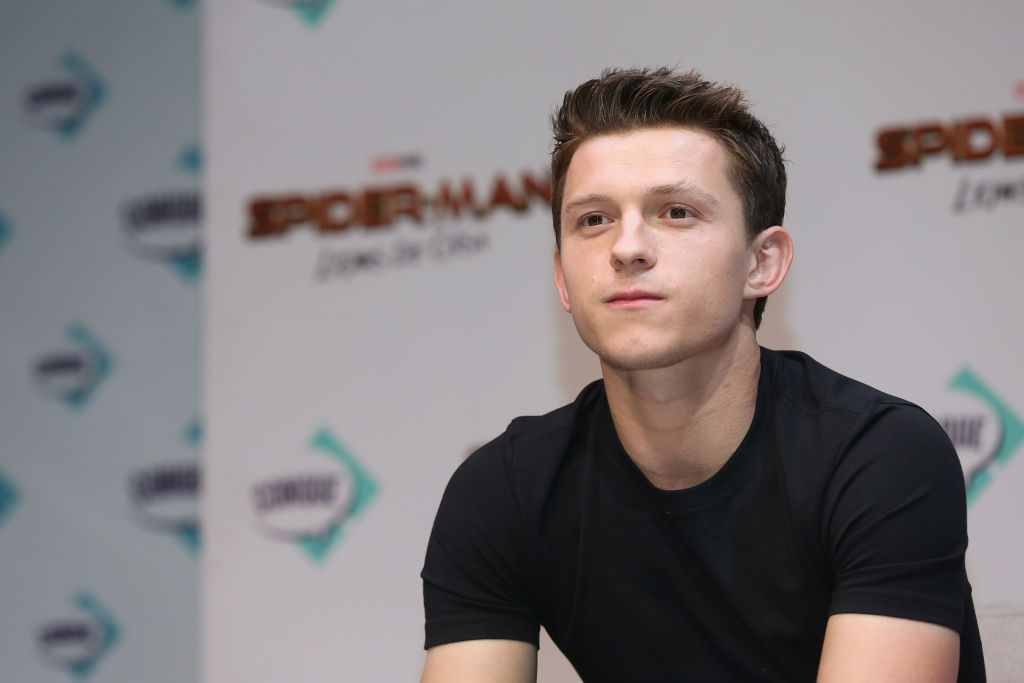 Holland said that Johnson is "such an inspirational dude"
The Spider-Man actor started by sharing how Johnson has influenced him from a career standpoint.
"The Rock is someone I've always looked up to," he explained to GQ. "His whole thing is: Be the hardest-working person in the room. It's something that I've really taken to heart. And when I heard him say that for the first time, I was like, That is a really good saying."
He told the publication that he recently had a chance to speak with Johnson directly via social media. After their conversation, Holland said, he felt so inspired by the buff movie star that he felt motivated to exercise.
"I was like, 'I'm going to the f*cking gym,'" Holland recalled.
Johnson's reaction to Holland's comments
When Johnson caught wind of Holland's comments, he took to Twitter to share a heartwarming response.
"Very cool," he tweeted on Sept. 4. "[Tom Holland is] a good buddy and continues to earn his success daily. That level of fame isn't easy to navigate and he's done it brilliantly & elegantly. Look forward to working with him one day. #hardestworkersintheroom."
The wrestler-turned-actor had previously shared his best advice for success with Fortune in 2014, telling the outlet that hard work is key.
"I'm always asked, 'What's the secret to success?' But there are no secrets. Be humble. Be hungry. And always be the hardest worker in the room," he explained.
Other things Holland said in his GQ interview
Holland opened up about a number of things in the interview, including the success of Avengers: Endgame, his role in the latest Spider-Man film, and his love for golf. But what really stood out was his comments on the media attention his alleged girlfriend got over the summer.
Back in July, Holland was seen being intimate with a mystery woman at the British Summer Time Hyde Park Festival. Just days later, multiple publications identified the woman, releasing much of her personal information to the world, including her profession.
Holland told GQ that moment was "stressful" and implied that he felt violated, given that he's such a "private person."
"If you do a Google search, I'm not a tabloid person. I don't like living in the spotlight. I'm quite good at only being in the spotlight when I need to be. Um, so…uh…it just was a bit of a shock to the system," he told the outlet of the attention.
"It's the first time I've ever kind of been in the tabloids. It's the first time something like this has ever really happened to me. So it's a bit of a shock to the system," Holland continued. "Um, but you know, but it's something that you look at and you go, 'Oh, well, I just don't put myself in that situation again.'"
He could learn a thing or two there from Johnson, too. After all, the actor just pulled off an uber-secret wedding just weeks ago. You can read more about that here.