Dwayne Johnson: New Movies to Look Forward to From 'The Rock'
Dwayne "The Rock" Johnson has already had a number of memorable movie roles, but it looks like he's just barely getting started. The actor has quickly become one of the busiest guys in Hollywood, adding project after project to his increasingly jam-packed schedule in recent months.
The actor, who recently reprised his role in Fast 8 and also co-starred in the Baywatch reboot, currently has a slew of high-profile flicks in the works — most recently, confirming his long-rumored role as superhero Doc Savage. With his already ambitious pile of projects only growing (including several potential franchise starters), it's clear that fans can expect to see plenty of Johnson on the big screen over the next few years. Here's a closer look at six major movies that The Rock has coming our way.
1. Jumanji, December 22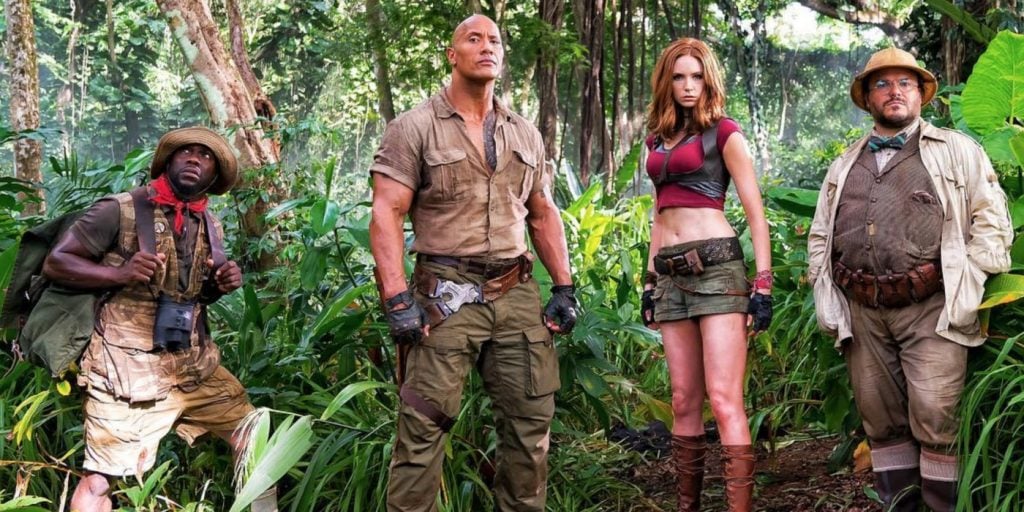 The Rock confirmed that he will be starring in Sony's upcoming remake of Jumanji last year. At the time, the actor also revealed that he's working on "edging up an already very good script," earlier drafts of which were written by Jeff Pinkner (LOST) and Zach Helm (Stranger Than Fiction). Kevin Hart and Jack Black have also joined the cast, as have Karen Gillan and Nick Jonas.
In addition to starring in the film, Johnson will also serve as a producer alongside Matt Tolmach (The Amazing Spider-Man 2, Spider-Man: Homecoming). Meanwhile, Jake Kasdan (Bad Teacher, Sex Tape) is set to direct the movie.
News of the reboot earned a somewhat mixed response among fans, many of whom are protective of the original film and its place in the career of its original star, the late Robin Williams. In response to the reaction, Johnson has confirmed that the latest version of Jumanji will pay tribute to Williams in a special way. "You have my word, we will honor his name and the character of 'Alan Parrish' will stand alone and be forever immortalized in the world of JUMANJI in an earnest and cool way," the actor wrote on Instagram.
2. Doc Savage
Following months of speculation that The Rock was in talks to take on a a comic book-inspired role, the actor is officially set to take on the titular part in Sony's upcoming big-screen adaptation of the 1930s and '40s pulp novel hero, Clark "Doc" Savage aka The Man of Bronze. Johnson confirmed his involvement in the project with the above Instagram post, revealing that he and the rest of the movie's team (including director Shane Black and other producers) spent Memorial Day 2016 to "chop up creative and break story on this very cool project."
First debuting in 1933, Savage was inspired by a combination of notable literary and pulp heroes such as Sherlock Holmes and Tarzan. The adventuring hero was trained from early childhood to be at peak physical condition and is blessed with genius level intellect and a photographic memory — abilities that he uses to right wrongs and correct injustice wherever he encounters them.
"He is literally the master of everything," Johnson said of the character. "But here's the #1 reason I'm excited to become Doc Savage.. HE'S A F*CKING HILARIOUS WEIRDO! Confidently, yet innocently he has zero social graces whatsoever due to his upbringing so every interaction he has with someone is direct, odd, often uncomfortable and amazingly hilarious."
Black, who was tapped by Sony to direct the project back in 2013, also co-wrote the screenplay for Doc Savage with Anthony Bagarozzi and Chuck Mondry. Meanwhile, Johnson — in addition to starring — will serve as a producer via his Seven Bucks Productions banner with Hiram Garcia.
3. The Janson Directive
As The Hollywood Reporter reported in May 2016, Universal Pictures is developing a series of movies based on the works of Robert Ludlum, the best-selling author behind the studio's hit Jason Bourne spy franchise. First up in this universe: an adaptation of Ludlum's The Janson Directive, which Johnson is now set to star in.
Janson centers on Paul Janson, a former operative who is now the best private security consultant in the world. When he is framed for the murder of a prominent Nobel laureate, he must join forces with the protégé sent to kill him in order to survive.
The project will reteam The Rock with The Rundown screenwriter James Vanderbilt, who will adapt The Janson Directive from a story co-authored with Academy Award-winner Akiva Goldsman.
Johnson and Dany Garcia are set to serve as executive produciers via Seven Bucks with Tracey Nyberg of Mythology. Meanwhile, Ben Smith and Jeffrey Weiner of Captivate Entertainment will produce along with Vanderbilt and his partners Brad Fischer and William Shera at Mythology Entertainment. Goldsman is also producing with Hiram Garcia.
It's unclear how Johnson's character will figure into future installments of the cinematic universe, but the actor has expressed enthusiasm for bringing Janson to life in the first flick. "The Janson Directive is classic Robert Ludlum," Johnson told THR. "Sharp, edgy and layered storylines. The character is complex, conflicted, bad ass and lethal — I can't wait to sink my teeth into this and bring him to life." No projected timetable for the film has been revealed yet.
4. Big Trouble in Little China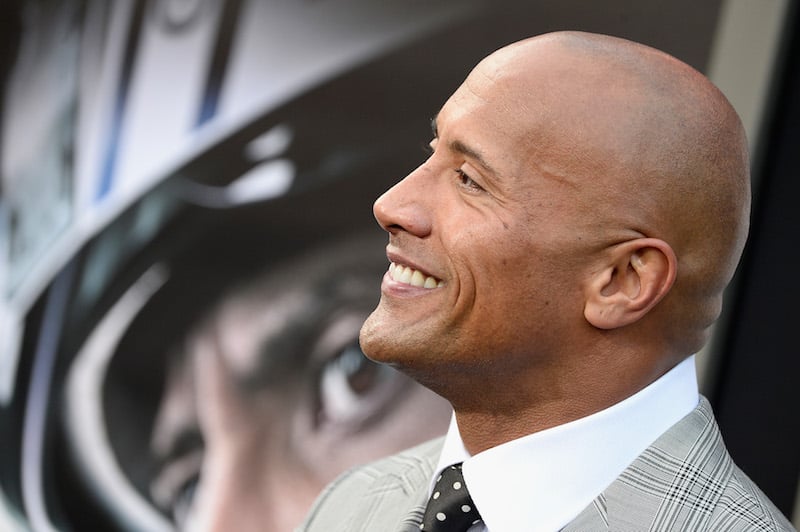 Last summer, The Rock signed on to star in a remake of John Carpenter's classic action flick, Big Trouble in Little China. The 1986 film is reportedly one of Johnson's favorite films and the actor himself reportedly pitched the remake with Seven Bucks Productions partners, Dany Garcia and Hiram Garcia, to rights-owner Fox, which released the original film.
As revealed at the time, The Rock is expected to take over the role originated by his Furious 7 co-star, Kurt Russell. Like the original film, the remake will center on American trucker Jack Burton, who gets caught up in an epic battle in San Francisco's Chinatown district that's been brewing for centuries. As initially announced last year, the remake is set to be scripted by X-Men: First Class writers Ashley Miller and Zack Stentz.
Though little has been heard about the developing project since it was first reported on about a year ago, the remake is still very much in the works — at least, according to Johnson. The actor confirmed that his version of Big Trouble in Little China is still moving forward, despite his increasingly jam-packed list of upcoming projects. "That's happening, man!" Johnson told Fandango of the remake in May. "That's happening, that's happening. And again, that's one of those things where you gotta take really good care of it."
No projected start date for production on the remake has been revealed yet, but it'll likely be a while before it kicks into gear, given The Rock's busy schedule.
5. Shazam!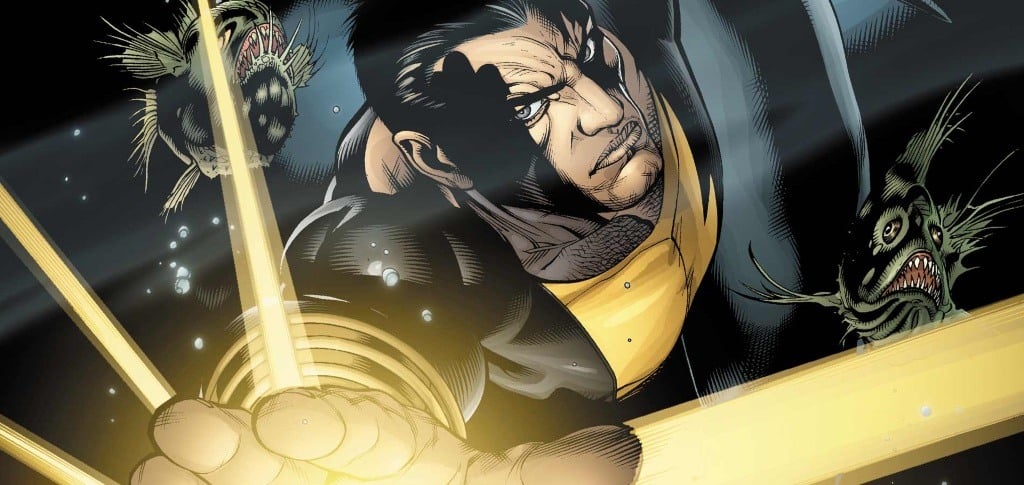 Dwayne Johnson will also soon be joining the DC Extended Universe. Per IMDb, Johnson has been cast as Black Adam, the main archenemy to Captain Marvel in DC's Shazam!. DC Comics describes Black Adam as "a champion turned villain whose quest for dominance over all magic drives him to destroy anything that stands in his path."
The movie, due to be released in 2019, has had very little information released about it so far. However, Johnson recently shared an Instagram post about a strategic meeting he had with the heads of DC.
6. Black Adam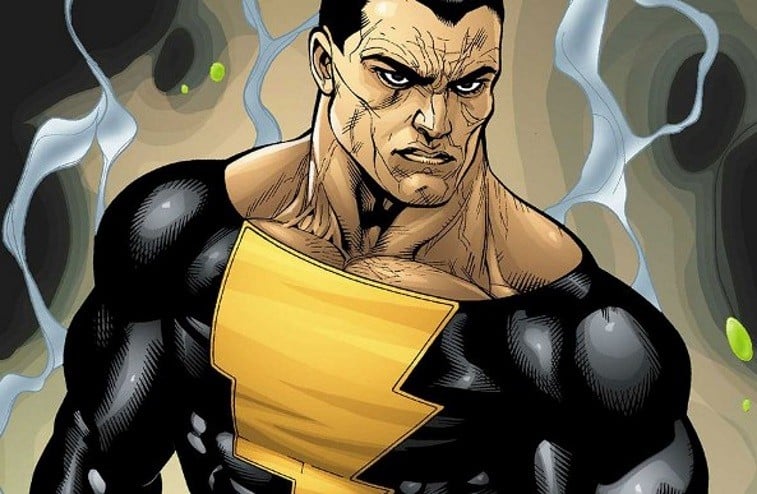 Speaking of Black Adam, it now appears that the anti-hero will get a solo film, in addition to his appearance in Shazam!. Per Deadline, Warner Bros. has seen enough potential in Johnson's version of the character that they decided to give him his own spin-off movie.
It's still very early on in the development process, so no other details are currently available.
Check out Entertainment Cheat Sheet on Facebook!