Dwayne 'The Rock' Johnson Goes from Hercules to Super Spy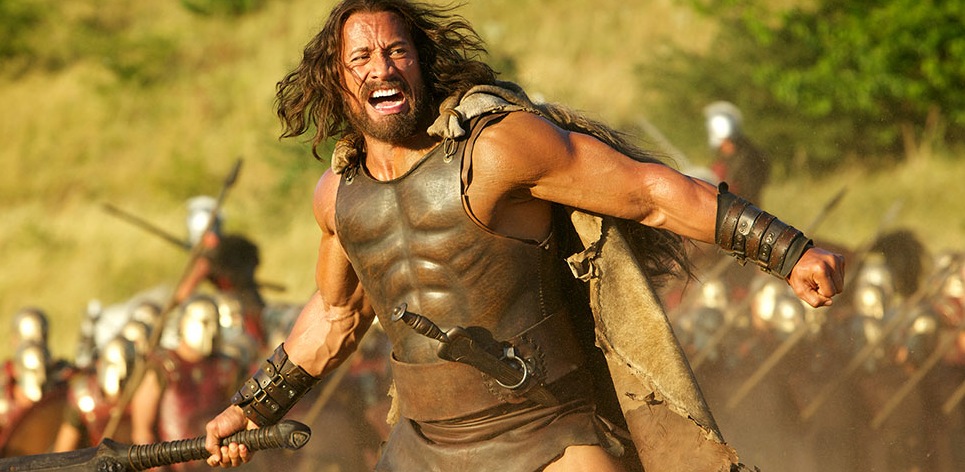 Dwayne "The Rock" Johnson is busy promoting his upcoming portrayal of the demi-god Hercules in the big-budget epic of the same name, but he's also circling a new film role in a franchise based on the spy novel The Janson Directive by Robert Ludlum from Universal.
According to The Hollywood Reporter, The Janson Directive is in early stages of development with no writer or director yet attached, but the former pro wrestler is in early discussions to play the lead role of an ex-Navy Seal who works as a security consultant when one of his rescue missions goes wrong and he becomes targeted by assassins. THR said that Universal would like to turn the novel, written by the author behind the Bourne series, to become a franchise.
Johnson isn't known for having the greatest acting chops, but he seems to appeal to fans of the action genre. His training in wrestling gives him the physique and ability to do a lot of his own impressive stunt work.
Hercules is set to open on July 25, and to promote the film Johnson started a social media workout campaign via Twitter to show followers the intense exercises he did to prepare for the role. "It's been very cool and gratifying for me to watch people's progress," Johnson wrote about the initiative in an email to USA Today. "From muscle gains, battling obesity, to an overall healthier lifestyle — at the end of the day, people love saying that they faced their 'issue at hand' and kicked its ass. And we all know ass kickings are good for one's soul."
Johnson has said that playing Hercules was a life-long dream, and also one of the most physically challenging efforts of his career. "It was the most physically challenging and most demanding role I've ever played. I wanted to transform my body and luckily had a great diet coach and strength trainer," he told Hello magazine at the film's preview in London. "The most challenging part is that we shot for months in the heat of Budapest, so you get your body to a certain peak, then you need to keep it at that level for months, because everything has to match from day one to day 95." It is unlikely that Johnson's Twitter workout followers got the same results he did.
The actor is currently filming The Fast and the Furious 7, which was put on hold after Paul Walker died in a car accident in November, as well as the action movie San Andreas, in which he plays a rescue helicopter pilot who goes on a dangerous mission across California to rescue his estranged daughter in the wake of a massive earthquake.
The lead role in The Janson Directive would be pretty similar to ground that Johnson has covered in the past, with lots of fighting and playing with weapons and generally looking strong likely.
More From Wall St. Cheat Sheet:
Follow Jacqueline on Twitter @Jacqui_WSCS
Want more great content like this? Sign up here to receive the best of Cheat Sheet delivered daily. No spam; just tailored content straight to your inbox.