'DWTS' Fans Are Convinced Hannah Brown And Alan Bersten Are Dating After This Dance
From the moment Hannah Brown was cast in this season of Dancing With The Stars, her fans hoped she would fall in love with her partner.
Though Alan Bersten is a single man, Brown has made it clear that the two of them are just friends.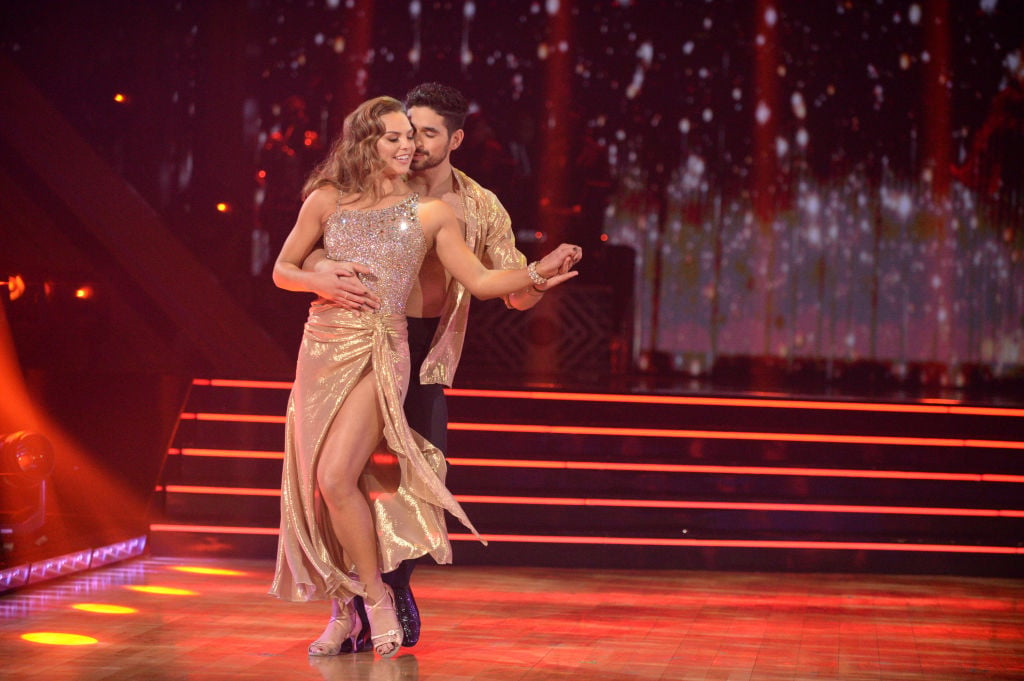 Hannah Brown maintains that she's not dating Alan Bersten
When she appeared on The Ellen DeGeneres Show a few weeks ago, guest host Justin Hartley asked her if she was dating at the moment.
"I've barely have time to get paper towels," she responded. "I don't have time to date right now…I tried that. I actually dated 30 guys at one time. I don't know if you know this or not. I spent a whole year of my life trying to date and it still didn't work out."
Then Hartley came right out and asked Brown if she was dating Bersten.
"No! I'm not… We're great friends," she said. "He kind of has to be my best friend, so I make him be."
"It has been an amazing experience," she added. "But, like I said, I have just been—trauma from dating, so we're not going to do that right now. We're gonna dance."
Around the same time, Brown also told E! News that she wasn't dating Bersten.
"I think our fans should focus on helping get a Mirrorball Trophy and that would just make us both very happy, if they want our happiness," she said. "We have a great time together, we definitely have created a lasting friendship."
But just because Brown says she and Bersten aren't together doesn't mean fans don't wish they were.
When the two showed up at the CMAs together (Bersten with his arm around Brown much of the night), fans couldn't help but let the pair know that they'd make a good couple.
"Wife her up!!!" commented one fan on Bersten's Instagram post of him and Brown at the awards show.
"Fall in love," urged another.
'DWTS' fans think there's something going on between Hannah Brown and Alan Bersten after their 'redemption' Rumba
Then, during the Dancing With The Stars semi-finals, Brown and Bersten performed a Rumba (again) to "Dancing with a Stranger" by Sam Smith and Normani.
Their chemistry was off the charts and fans couldn't help but take notice.
The YouTube video of the dance is filled with comments from fans about the pair's red-hot connection.
"Their chemistry just blew my eyebrows off," commented one fan.
"Wow so much chemistry in the performance it almost looks like their actually together. Lol," wrote another.
"WHO SAW HIM GRAB HER LEG LIKE THAT AT THE END !! I SUPPORT THIS," exclaimed another.
"The chemistry they had in this is so obvious. They did so well. They also looked soooo good in those outfits. I love her dress!!" wrote another fan.
"Ok if they aren't together I will riot," commented another.
"Holy hell if they aren't together they are great actors!!" wrote another.
Brown maintains that she's not dating right now–she says she still needs to heal from what happened on The Bachelorette. But fans can keep dreaming.
Read more: Hannah Brown Performs An Emotional Dance About Jed Wyatt Heartbreak On 'DWTS'