'DWTS': Here's Why Hannah Brown Won't Move Back to Alabama
Hannah Brown might have expressed homesickness in 'DWTS,' but it seems she isn't planning to move back to Alabama from Los Angeles anytime soon.
Week 6 of Dancing With the Stars truly highlighted the love The Bachelorette's Hannah Brown has for her home state of Alabama. During the episode on Oct. 21, Brown expressed feelings of homesickness since her move to Los Angeles before performing to Carrie Underwood's "Southbound." However, it seems Brown won't be moving back to Alabama anytime in the near future.
Hannah Brown misses Alabama on 'DWTS'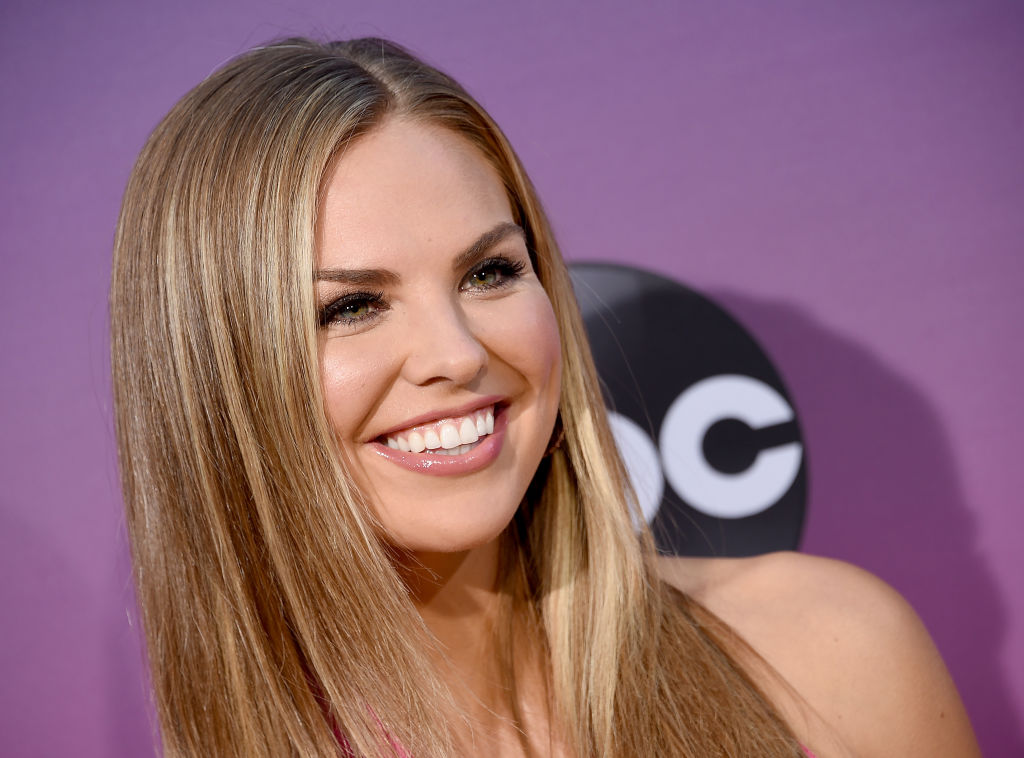 In a pre-taped video on Monday night's episode of DWTS, Brown shared how much she misses her parents in Alabama after they stopped by the show for Disney Night on Oct. 14.
"Disney Night was truly magical," Brown said. "It was so good to have my parents cheering me on in the audience. And it reminded me of how much I love and miss them."
The former Bachelorette then touched on her feelings of homesickness since moving to L.A. from Alabama.
"I just miss being on my couch with my Mom and my Daddy, watching a movie after dinner, and playing with my dogs," Brown told her dancing partner Alan Bersten. "I kind of miss the simplicity of home."
The reality star then started crying as her DWTS partner wrapped his arms around her.
"A piece of my heart will always be in Alabama," Brown continued in a confessional. "I really miss that sense of community and family that I had. I don't know if L.A. truly feels like home just yet."
Hannah Brown says she doesn't see herself moving back to Alabama
Following the episode on Oct. 21, Brown delved deeper into her move to L.A. from Alabama while filming DWTS. And it seems it's been a hard adjustment for the reality star.
"Well, it's hard because I am not just moving to L.A. — I am moving to L.A. still on another show," Brown said, according to Life & Style Magazine. "I think in one sense, it makes it hard to like settle here. But, in another, it keeps me focused on something."
Regardless, it seems Hannah Alabama's feelings of homesickness don't necessarily mean she wants to move back to the south anytime soon. And given the opportunities for Brown on the West coast, who could blame her?
"I don't know if I really see myself moving back to Alabama," she confirmed. "I feel like the Lord and just like my life, there's so much more in store for me that I can't even imagine."
Nevertheless, the DWTS contestant hopes to take a rest before moving onto any new projects. "I'd love a vacation before, so that starts after this," Brown said.
Hannah Brown is relying on her 'DWTS' support system in L.A.
Even so, Brown found a new L.A. "family" in Bersten and the DWTS team as she focuses on the competition. Per Life & Style Magazine, the former Bachelorette lead acknowledged she has people to help her "go through this crazy ride" and "gain wisdom and support."
"So I think just really putting my all into this right now has helped me feel like I have a dance family here for sure," Brown continued. "So that's been really great."
Brown may not be moving back to Alabama anytime soon. However, it appears she has found her people — and her calling — in L.A. So here's hoping for more success in her future — and maybe even a well-deserved break once DWTS wraps for the season.
Check out Showbiz Cheat Sheet on Facebook!