'DWTS': A Source Says Hannah Brown And Alan Bersten's Friends Are Urging Them To Date
Everybody wants Hannah Brown and Alan Bersten to start dating except Hannah Brown and Alan Bersten.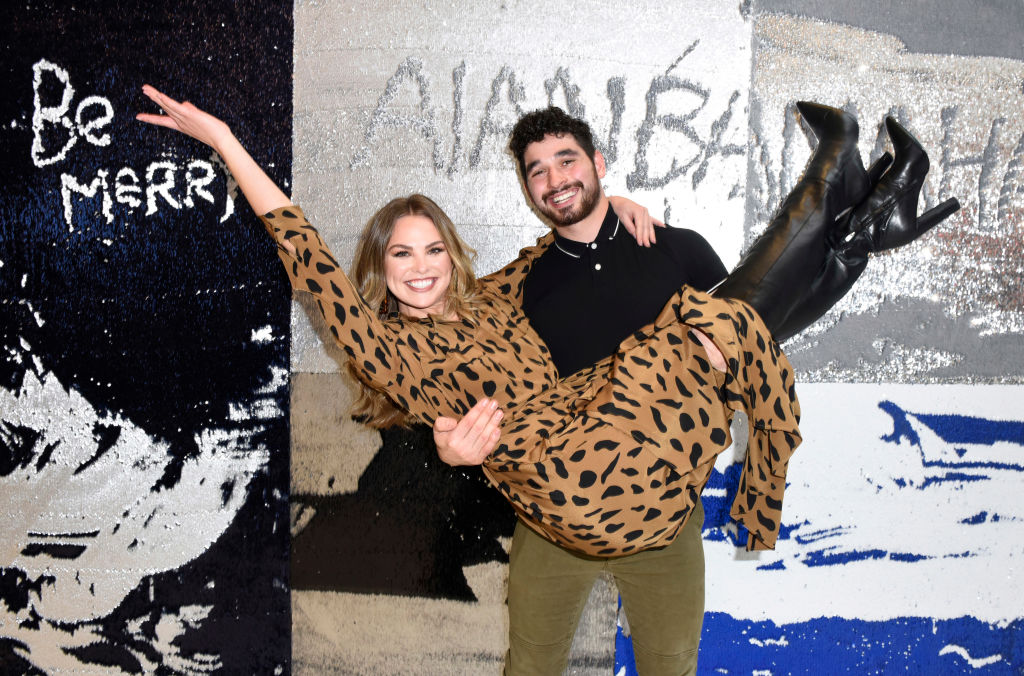 Brown and Bersten became extremely close after competing on (and winning) Dancing With the Stars. And it's no wonder–they spent upwards of six hours a day dancing together and, according to Bersten, even when rehearsal was done for the day they'd often keep hanging out.
"Hannah and I, it was a different partnership than I've ever experienced before because after rehearsals almost every day we would go and eat and just hang out and that's very rare when you spend six hours with someone that you want to still see them afterwards," he recently told People. "So I'm really lucky that me and Hannah became such good friends."
Hannah Brown and Alan Bersten miss each other
According to a Life & Style source, Brown and Bersten miss spending so much time together.
"Hannah and Alan do miss being together every day, but they don't miss the day to day grind of rehearsals," the source told Life & Style. "They still talk and they text all the time. These two will definitely be friends for life. And for all the fans, family and friends that want it to be romantic, you'll just have to be patient and wait because that hasn't happened, not yet anyway."
Hannah Brown and Alan Bersten's friends have urged them to take their friendship 'to the next level'
Brown and Bersten have only ever said that they are friends.
"We are dance partners and we have the best time together and we have a friendship that is great," the former beauty pageant queen told the publication in September.
Apparently, it's not just fans who want Brown and Bersten to get together. Their friends bug them about it, too.
"Some of their friends have urged them to take their friendship and obvious chemistry to the next level, so you just never know," another source told the publication.
But they shrug it off; they're happy being friends.
"Hannah and Alan really like each other. They find it hilarious that everyone is trying to make them a couple," the first source said. "Everyone wanted them to dance into the sunset and live happily ever after. That's a really sweet end to their big Dancing With The Stars win. Unfortunately, as far as they're letting on, they aren't."
"The biggest question Hannah gets is why would she date some obvious losers on The Bachelorette and not give Alan a shot? She says while they have plenty of chemistry, it's just not like that," they added.
Read more: What 'Bachelorette' Fans Think Of Tyler Cameron Deleting All Hannah Brown Pics From His Instagram–'So Petty'