'DWTS': Hannah Brown Says She Always Feels Like She's Going To Throw Up Before She Performs
Hannah Brown is a lot of things: strong, funny, quirky… She's also: brutally honest. Her in-your-face honesty policy is one of the reasons The Bachelor crew cast her as the bachelorette. Before Bachelor Nation saw her potential, the producers knew that she'd become the most relatable lead they'd ever had. And, thankfully, they were right.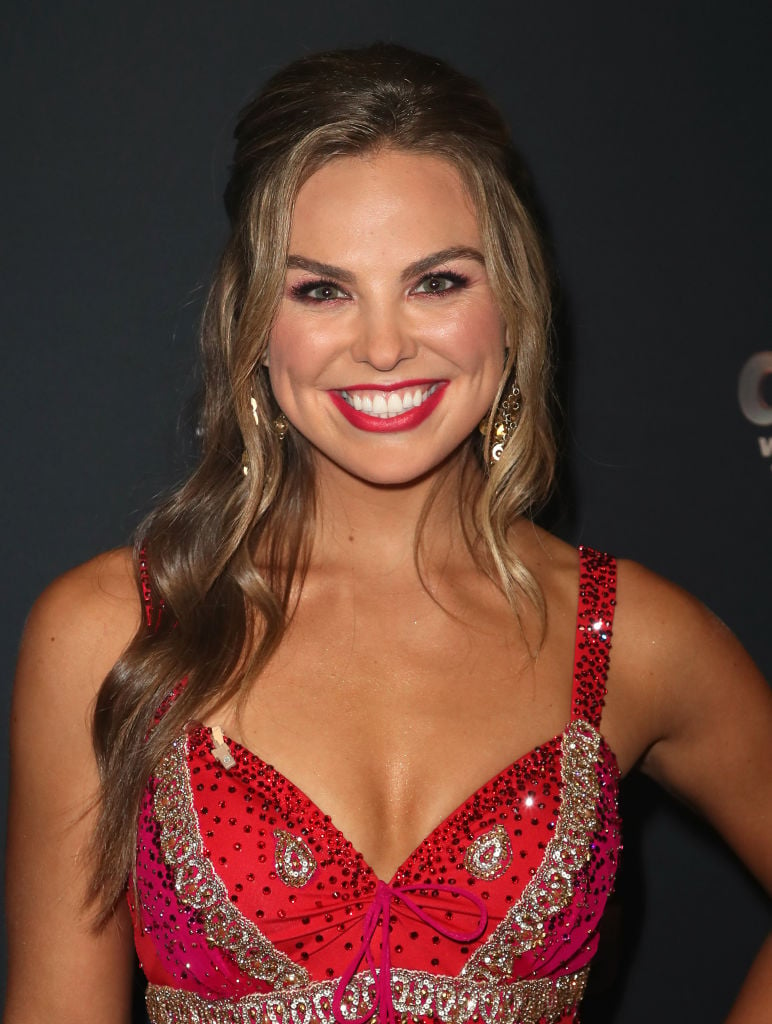 When the bachelorette shares her deepest fears, insecurities, hopes, and dreams on national TV, it's hard not to feel like she's your best friend.
Hannah Brown remains honest with her fans as she competes on 'Dancing With The Stars'
Today, Brown is competing on Dancing With The Stars. And she's just as honest as ever. She's been communicative about how she's been struggling to be her full self when she performs.
Last week, Carrie Ann Inaba gave Brown some particularly harsh criticism after one of her dances. The next day, Brown posted a lengthy Instagram caption about how Dancing With The Stars "has been harder than [she] could have ever imagined." 
"Everyday has brought its challenges with my past, my fears, and the uncomfortableness of opening myself up again to be judged on something VERY scary like learning a new skill to perform each week. Last night was really defeating for me and a lot of suppressed emotions started to surface from this amazing, but grueling experience," she wrote.
She's also been brutally honest in her Bustle Dancing With The Stars diary entries about what her weeks look like as a competitor on the dance show. She's opened up about feeling utterly exhausted and working on communicating better with her partner Alan Bersten.
Getting over her nerves
In her most recent diary entry, Brown talks about the nerves she feels before performing.
"I always get nervous and think I'm going to throw up before the dance, but I never do. I can sometimes get really distracted, so I thought doing the dance with Lauren Alaina dancing next to me would really mess with me, but I made sure I focused on Alan, and I had a ball," she said of her last performance.
As DWTS fans know, Brown killed it this week. She received her highest score yet and, despite being nervous, had a ton of fun while dancing.
"I just had fun while I danced tonight. I was literally laughing while doing the quickstep. I haven't done that since the paso doble and the waltz to "Lover," which were the two dances that I loved. It was just so fun, and it was great to receive two tens and a 9. Len always says nice things about me, so sure, you can give me a 9. He's just holding me to a higher standard, and that's OK. But I was happy about the two tens, and it was nice to hear the encouragement from both Carrie Ann and Bruno. Alan was so proud, I think he was a little teary eyed because he knew that I needed that, and I think he needed it too," she wrote.
Read more: Becca Kufrin And Ben Higgins To Co-Host New 'Bachelor' Show: 'The Bachelor Live On Stage'