'DWTS': Hannah Brown Says She's Focused On Winning, Not Falling In Love With Her Dance Partner
Hannah Brown is back on TV and this time it has nothing to do with finding a husband. It was announced earlier this week that Brown will be competing in this season of Dancing With The Stars.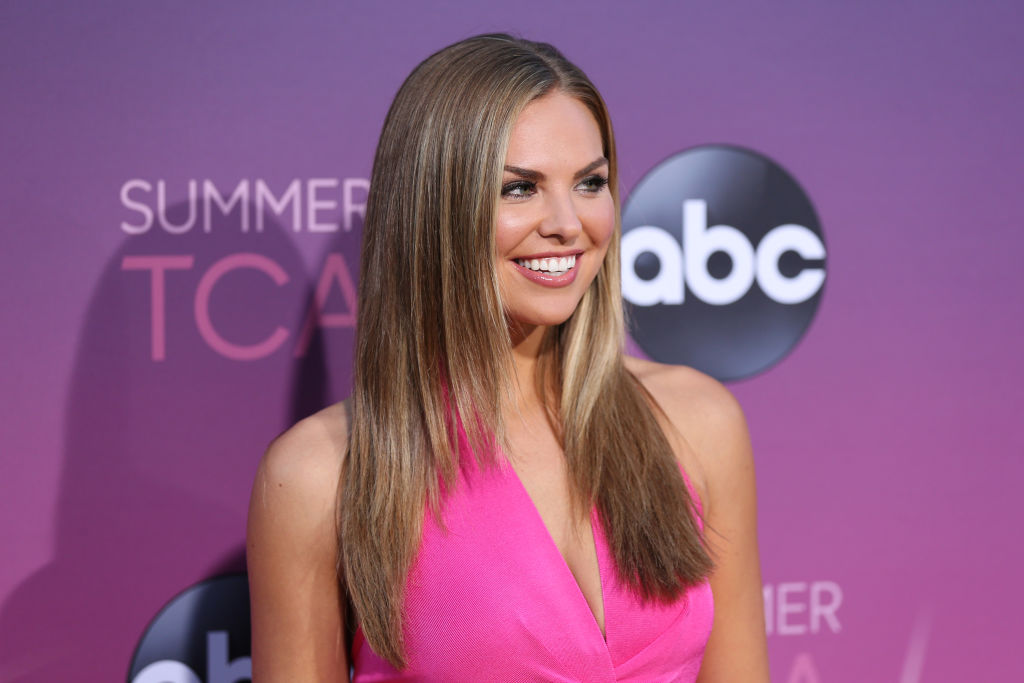 Hannah Brown isn't planning on a 'DWTS' showmance
Though many fans are hoping for a showmance between Brown and her partner, the reality star says that's not what she's focused on.
"I have not thought about that at all," she told Life & Style when asked about hitting it off romantically with her partner. "I'm truly just focused on continuing to love myself and see the places where I still need to work on that — and I think this is the way where I can do that."
In a recent interview with Entertainment Tonight, Brown said that she's excited to dive into a new project (oftentimes the best cure for heartbreak).
"I am so excited about this to continue sharing my life with America, but in a different way and that's through dance," she said. "So being very vulnerable and sharing my story that doesn't have to involve a man."
Brown feels she's meant to live a portion of her life on TV for a reason and she thinks that reason is to show people that it's OK to live truthfully and authentically always.
"I think I was put into this position for some reason and I think people need to see people with this platform being really authentic and real and showing real emotions. And I don't know how to be anything other than that. And so I'm OK with it," she told ET. "If I'm gonna… have these opportunities I might as well use them to share something in common with the rest of the world and people. And that's just some days being happy, and some days being sad, and having all the in-between, and making people feel like that's OK to be."
At this point, Hannah Brown doesn't care who her 'DWTS' partner is
When Life & Style asked Brown if she already had her eye on one particular partner she said "no."
"Honestly, I just met all of them," she said when asked who her top choice is. "I think they're all really great and so I don't know. No, I don't think I really have like somebody that I like have my eye on like, 'Oh, I hope that's them.' But, we'll see."
As for her competition, Brown says she has to look out for comedian Kel Mitchell and Ally Brooke from Fifth Harmony.
"His dance moves, ugh. Kel is my competition. I think so. And Ally! Yeah, 'cause she's got some moves," she told ET. "But it's OK, I haven't shown all my moves just yet. I have some in my back pocket."
Read more: Here's What Colton Underwood And Hannah Brown Think About Derek Peth Possibly Being The Next Bachelor