'DWTS': Hannah Brown Reveals The Reason Carrie Ann Inaba's Criticisms Have Really Gotten To Her
Carrie Ann Inaba has been pretty tough on former bachelorette Hannah Brown this season of Dancing With The Stars.
A couple weeks ago, the judge gave Brown some critique that left her feeling frustrated and insecure.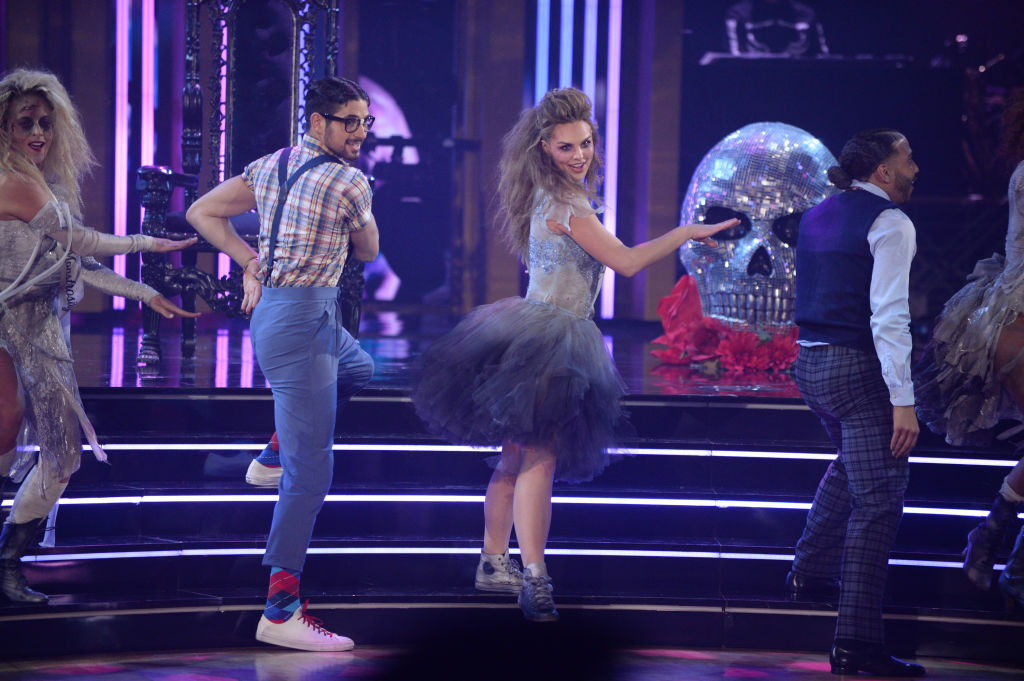 "You are disconnected from the movements. I need you to give your heart. You look and then you look away. You're not really staying in it," Inaba told Brown of her jazz routine to "Bad Girls" by Donna Summer. "It's almost like there's a bit of shyness in you; you almost close off to the dance. I want you to stay open. We want to get to know you through the dance. We want to see layers that nobody has seen before and I know it's hard to do but, I swear, if you open up and let it go raw out here, we will be here for you."
Brown responded by posting a lengthy Instagram post the following day about how she was struggling.
"Last night was really defeating for me and a lot of suppressed emotions started to surface from this amazing, but grueling experience," she wrote.
Carrie Ann Inaba helped Hannah Brown with her redemption Rumba
So when Brown found out that Inaba was the judge who was going to work with her on her redemption dance, she was ready for more tough criticism.
"Today we met the judge who is going to help us, and it's Carrie Ann Inaba. Carrie Ann has been pretty tough on me. She's really hard to please," wrote Brown in her week 10 DWTS diary for Bustle.
Unfortunately for Inaba and Brown, the judge didn't crash their rehearsal at a good time.
"She kind of came at the wrong time, because I was already really emotional getting done with a cry, and I kind of just broke down on Carrie Ann and explained how I felt about the judges' critiques. As I've said, I'm totally OK with criticism, and I know a lot of the things they say are right: I don't use the floor always, I can dance high and need to really finish my hips, my hips are very difficult for me to move, and all of that is all great feedback," she wrote.
Hannah Brown needs words of affirmation
But Brown feels shut down when the feedback gets "a little bit personal."
"It just doesn't encourage me to be vulnerable on stage like I think she wants me to be. I'm definitely someone who needs words of affirmation, and so I really feed well off of positive reinforcement, and that's been lacking in some of the past weeks. Carrie Ann asked me a few questions that just allowed me to be candidly honest about how I felt, so that brought more tears," she wrote.
As the DWTS audience is sure to remember, Brown apologized to Inaba after she performed her redemption Rumba and the women shared a hug.
"I was never offended by that," Inaba told Brown. "What I noticed is you improved a heck of a lot… I'm really proud of you, Hannah. Well done."
Read more: Hannah Godwin and Dylan Barbour Are The Stars Of This New Country Music Video–Here's What 'BIP' Fans Really Think