'DWTS': Hannah Brown's Brother Visits Her In Los Angeles–'It's Really Lifting My Spirits'
Former bachelorette Hannah Brown is still adjusting to life in Los Angeles. The fast-paced nature of city life, especially with her newfound fame, sometimes still gets to her.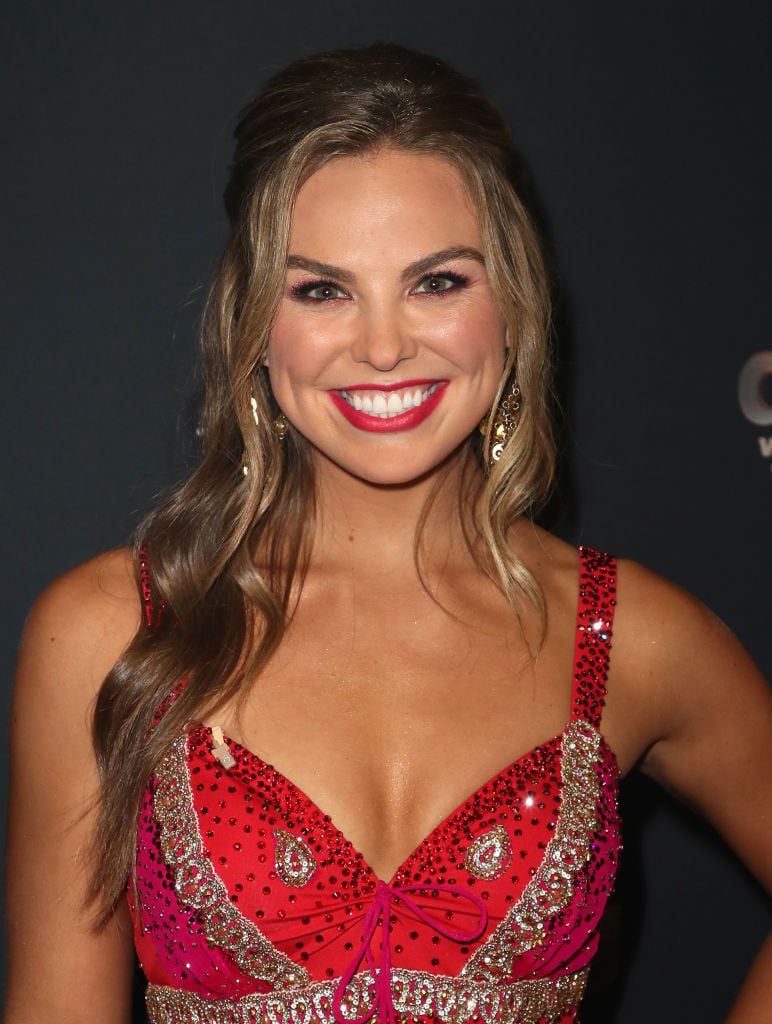 In an Instagram Q&A she did in September 2019, Brown responded candidly to a question asking her how she's liking living in Los Angeles.
"Depends on the day. Most of the time, I am like, 'Wow, I live here. This is amazing. It's a dream come true, and I'm doing this on my own.' And then sometimes I'm like 'Where do I fit in? How is this my life? Am I cut out for this?'" she said.
The video cut off before Brown could finish her thought but she wrote at the bottom of the post: "but really grateful and excited about what this new chapter will bring!"
Hannah Brown's brother comes to visit and brings a bit of Alabama with him
In her most recent Bustle Dancing With The Stars diary entry, Brown wrote about her brother coming to visit her the week she was learning her quickstep and salsa dances. Just like when her father visited her last month, Brown says the family time helped with her homesickness.
"My brother Patrick is flying in from Alabama today, and he got in when we got done with rehearsals. So we vegged out on the couch. My TV has been broken — well, I couldn't figure out how to connect my TV altogether, I'm not really tech savvy — so my brother fixed my TV and I took him to one of my favorite Brazilian restaurants here and he loved it," she wrote.
Having her brother in town even inspired Brown to get a little "domestic."
"I haven't had this much time on my hands, it feels so weird. So I did some laundry, because I have a mountain of laundry — not a little hill, a mountain. A Mount Everest of laundry. I put my dishes away, too. I'm feeling a little domestic, but I shouldn't push it. But it's great to have him here," she wrote.
Brown also wrote about her brother seeing her interact with fans out in public for the first time.
"Then I went to lunch with my brother to this Mexican place called Petty Cash. It's a nod to Tom Petty and Johnny Cash, and I thought it was appropriate since I'm doing "American Girl" by Tom Petty this week and I want tacos. He met me at The Grove first — it was his first experience seeing random people looking at me and recognizing me," she wrote.
Brown continued: "Everybody was really sweet, and we took some pictures. Then we had a little stroll to eat Mexican, and it was so good. He's loving all the food; I've definitely done well picking out food places for us."
And, of course, the sibling duo got in a little RuPaul's Drag Race.
"Patrick and I started watching RuPaul's Drag Race Season 7. At first he was really uncomfortable watching it, but now he's laughing and he's really invested in it," she wrote.
Patrick Brown lifts his sister's spirits all the way to two tens and a nine
DWTS fans know that Brown's performances last week were a hit. She received two tens and a nine, and is safe going into the top six. According to Brown, having her brother in town might have had something to do with that.
"I think having my brother here has been really great for me, because we haven't had that one-on-one time together in a while. It's really lifting my spirits, to have that sense of home here," she wrote.
Read more: 'DWTS': Alan Bersten Reveals The Funny Thing He And Hannah Brown Do To Amp Themselves Up Before Performing