'DWTS': James Van Der Beek Thanks Supporters 'For Your Outrage' After His Elimination, Thinks The Show Has Some 'Soul-Searching To Do'
James Van Der Beek was eliminated during the semi-finals of Dancing With The Stars a couple weeks ago. The show has since ended and Hannah Brown and her partner Alan Bersten have been awarded the Mirrorball.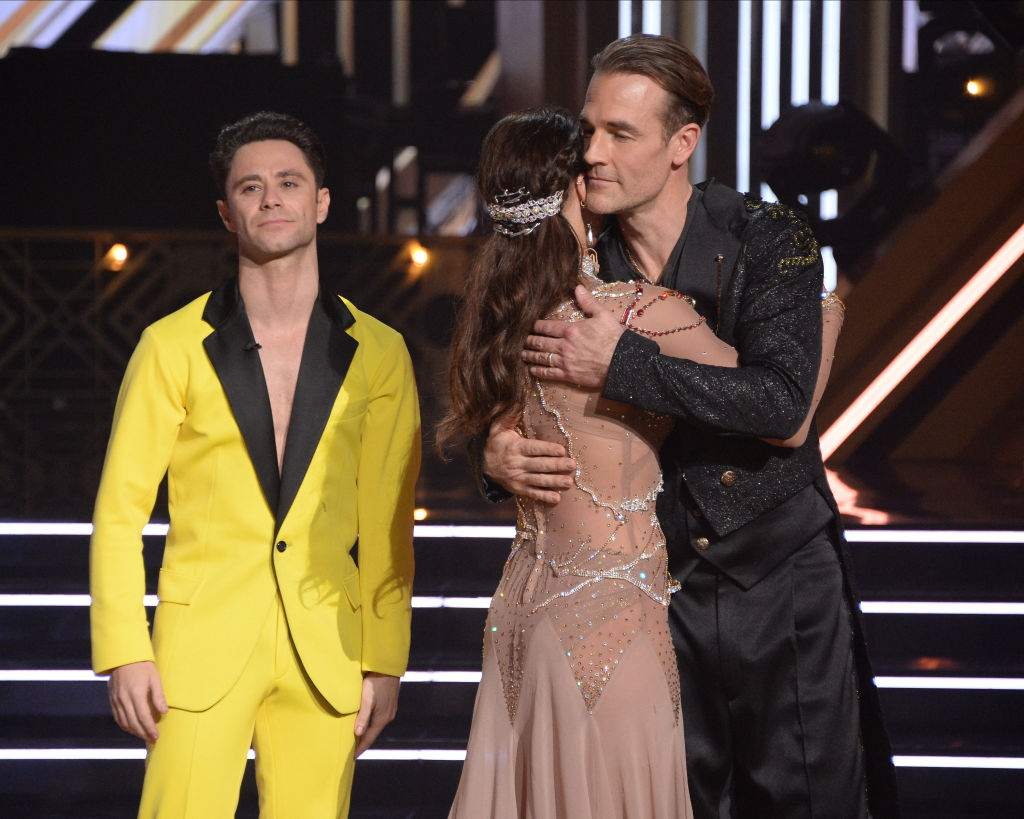 But fans and Van Der Beek alike still haven't gotten over the Dawson's Creek actor's shocking elimination. Van Der Beek was sent home shortly after sharing that his wife had just suffered a miscarriage. When the judges decided to send him home after being in the bottom two, contestant Ally Brooke offered to go in his place. The gesture was declined.
It's clear Van Der Beek has some strong feelings about his elimination in light of his family's recent tragedy.
James Van Der Beek is thankful for 'DWTS' fans' 'outrage'
On Monday before the finale, Van Der Beek addressed his elimination on his Instagram stories.
"Thank you everybody for your outrage. Everybody who has been very upset that I'm not in the finals, that I was asked by the judges to not compete tonight. I'll be honest, it helps," he said, as reported by Gold Derby. "I appreciated it, but I will say there is no trophy in the world that I would have traded to be home with my family this week."
He also congratulated the finalists: Brown, Brooke, Kel Mitchell, and Lauren Alaina.
"I think this show might have a little soul-searching to do when we pick up all the confetti, but right now I want to throw my support to everybody in the finals," he added.
Van Der Beek hit the dance floor one last time at the finale. As soon as he stepped foot on stage, the audience erupted in applause.
USA Today spoke to the actor during the finale and asked him his thoughts on "the judges' decision" to send him home. The publication says he paused for "15 long seconds" before answering.
"I don't think it should be done while there's still confetti on the floor. I really don't want to take away from the winner or the other finalists who worked their butts off," he said.
James Van Der Beek is also thankful for the love and support he and his wife are receiving
Van Der Beek did tell the publication that he feels thankful for all the support he's received since being eliminated.
"This group is a really tight group of dancers. All the celebs have been so supportive. I'm so glad I got to see everybody. And Emma and I really appreciated the reception we got the second we stepped on the floor. It really warmed my heart. It's so appreciated," he said.
The actor also said that he and his wife, Kimberly, are "getting there."
"It was really, really scary for Kimberly physically. It's been a real challenge. We've talked about the importance of sharing when you're going through something like this," he said.
He and Kimberly really appreciate all the love they've been receiving.
"I will say all the love really helps. We got a lot of support from people we knew, and from people we didn't know on social media. People saying you're in our thoughts and prayers meant a lot and continues to mean a lot. This outpouring of love, we're in such appreciation of that," he said.
Read more: 'DWTS' Pros and Newlyweds Jenna Johnson and Val Chmerkovskiy Have This One Rule About Working Together