Dwyane Wade Claps Back After Fans Criticize Family Photo
Many people know Dwyane Wade as a professional basketball player, but he's also a family man. When he's not on the court, he's likely hanging with his loved ones, supporting them and encouraging them to be the best they can.
Most recently, Wade and his family celebrated Thanksgiving together. His wife, Gabrielle Union, posted the festivities on social media, including a photo of her, Wade, and their blended family. While the picture received lots of love, it also generated some hate comments — and Wade hastily clapped back.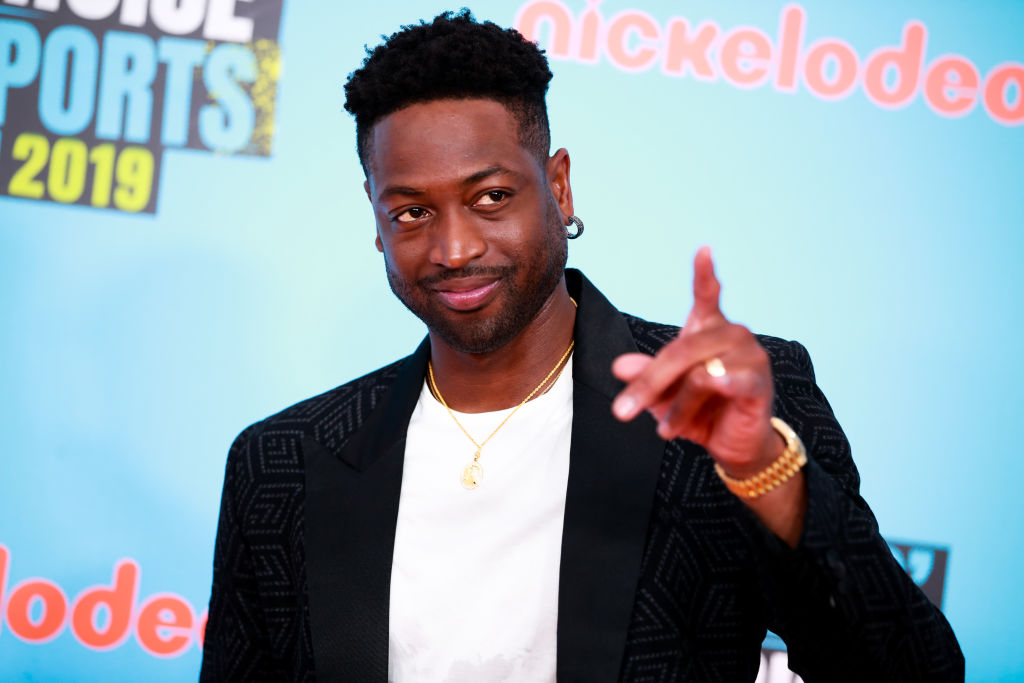 Dwyane Wade on the defense
Wade spoke out after critics left mean comments about his son, Zion. The photo features Zion, Wade, Union, and their daughter, Kaavia. (Wade also has two other children, Zaire and Xavier, who are not pictured.)
In the photo, Zion has on acrylic nails, a crop top, and tight pants. Trolls hit the comment section to criticize, laugh at, and make fun of his fashion choices. (Showbiz CheatSheet has chosen not to share the remarks, but you can see them by clicking the photo below.)
In response, Wade took to Twitter to clap back at the critics.
"I've seen some post-thanksgiving hate on social about my family photo," Wade tweeted on Nov. 30. "Stupidity is apart of this world we live in—so i get it. But here's the thing—I've been chosen to lead my family not y'all. So we will continue to be us and support each other with pride, love & a smile!"
Bloop!
Wade then shared some positive tweets from fans, including one that said:
"Idk if @DwyaneWade & @itsgabrielleu know how POWERFUL & MOVING it is that they're embracing their son's individuality. (Damnit I'm crying) In our community, being given autonomy over your body, beliefs, image, & statements as a child isn't a thing. That child is free & happy 🙌🏾"
(Wade shares Zion, 12, with his ex-girlfriend, Siohvaughn Funches.)
In response to that tweet, Wade added, "As a parent my only goal is that my kids feel that i see them, love them and support them."
Dwyane Wade supports his son to the fullest
Zion, a reported member of the LGBTQ community, made headlines in April when he attended Miami Pride with Union and other family members. Wade, who was traveling at the time, gave his son a shoutout on Instagram, writing, "We support each other wide Pride!"
The NBA star later opened up to Variety about his son's sexuality and decision to attend the event, saying:
"I don't really talk about it much because it's Zion's story to tell. I think as a family, we should support each other. That's our job. And my job as a father is to facilitate their lives and to support them and be behind them in whatever they want to do."
He added: "This is my job as a father. … I'm doing what every parent has to do. Once you bring kids into this world, you become unselfish. It's my job to be their role model, to be their voice in my kids' lives, to let them know you can conquer the world. So, go and be your amazing self and we're going to sit back and just love you."
We're not crying — you are.
All jokes aside, it's nice to see Wade stick up for his family and the things he believes in. We're sure that Zion — and millions of others who have found themselves in similar situations — appreciate it.