E! News Host Giuliana Rancic Comments on Being 7 Years Cancer-Free
Television host Giuliana Rancic of E! News fame recently celebrated being cancer free for seven years. Diagnosed with breast cancer in 2011, Rancic had to undergo a double mastectomy. She recently reflected on her life-changing experience and life in recovery.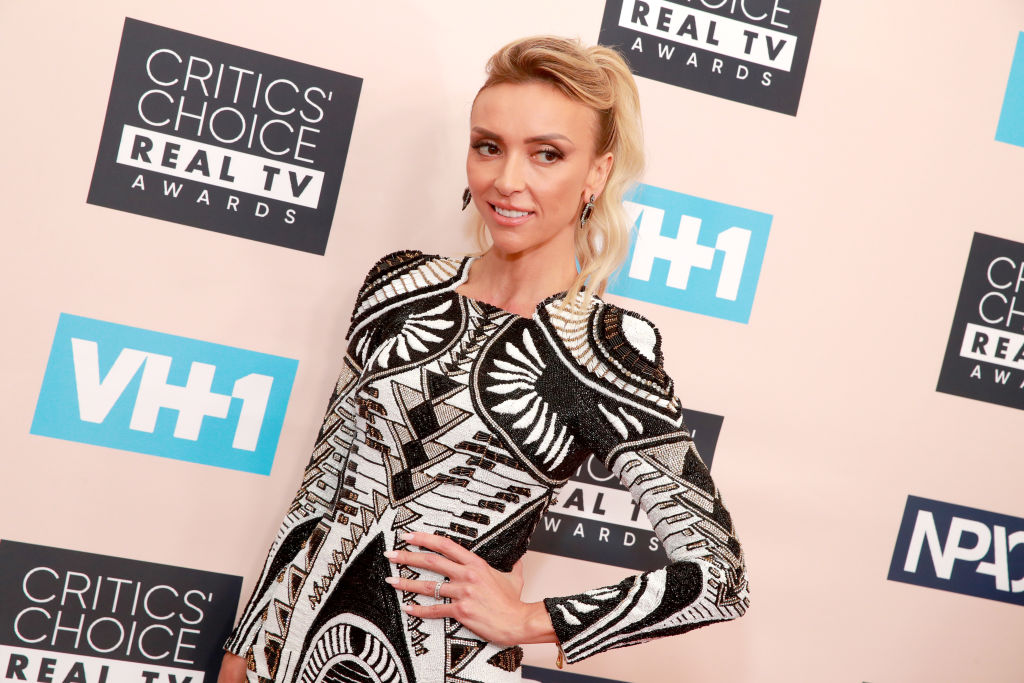 A career at the mic
Born in Naples, Italy, Rancic moved to Washington, D.C. with her family when she was a young child, according to IMDb. Speaking only Italian, Rancic taught herself to speak English by watching television shows and daytime soap operas. In college, she majored in journalism, receiving a Master's degree from the American University.
Rancic hit it big when she landed a reporting gig on E! News in 2002, moving up to anchor in 2005. She starred in a reality show on the network with husband Bill, aptly named Giuliana and Bill. Rancic has also been a co-host on E!'s Fashion Police and covers red carpet events interviewing today's hottest celebs.
Post-op
Following time off after her surgery, Rancic recently recalled her first day back at the E! studio. "When I went back to work, I remember being on set, getting ready — I was in the hair and makeup chair," Rancic told People in May. "I didn't even look up from my phone because I was dealing with the doctor, Bill, my mom. It was just crazy and I was back at work and it was hard. "I remember a voice saying, 'Hey G, it's time to go to set,' and I looked up and I saw myself in the mirror."
The television host shared that she was able to view herself as an individual, rather than being defined by the deadly disease. "It was the first time in a long time that I recognized the person looking back at me and the person that I was before breast cancer," Rancic said. "It reminded me of my life before cancer and it made me realize for the first time in a long time, this isn't who you are. This is part of your life, but this isn't going to define you."
Today, Rancic is a little more confident in her health status than during the first few years after her diagnosis. "I am 7 years cancer free, which is wonderful, but I have to say that it's interesting being 7 years out — it's a very different feeling than those first 5 years," Rancic shared. "Those first 5 years, I was just thinking about breast cancer — I was consumed by it. I was probably thinking about it … it felt like every minute of the day. Now, I am able to look back and obviously I am so thankful and grateful to be here and healthy today."
Hoping to help others
Since battling the disease, Rancic is determined to help other women going through the same experience. She she launched her FAB-U-WISH foundation that partners with The Pink Agenda, granting wishes to women affected by cancer. "I started an initiative where we grant wishes to women going through breast cancer — whether it's makeovers, shopping sprees, family vacations. And we granted hundreds of wishes from that moment. From that little idea," Rancic said.
Along with husband Bill, Rancic also joined forces with the competition program Astellas Oncology's C3 Prize, which allows anyone to submit a non-treatment idea for those affected by the daily challenges of cancer.
Rancic shared her story on the couple's reality show in the hopes of inspiring women to pay attention to their health and wellness. "I think once we showcased our journey on The Giuliana and Bill Show, there still isn't a day that goes by when someone doesn't come up to one of us and says, 'Thank you, my wife got a mammogram after watching the show,'" she said.
Now, Rancic focuses on her husband and son Duke, and hopes to teach him life's most important lessons. "We are kind to everyone we meet, we are all humans, we all have feelings and we all deserve respect," she said, according to Good Morning America. "If we can teach him that then we've succeeded."