E3 2015: 16 Big Announcements For Xbox and PC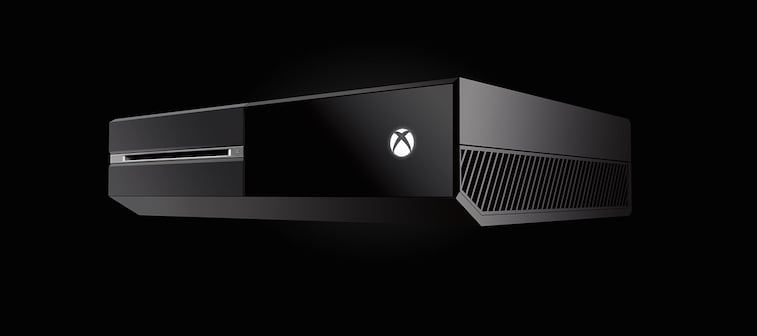 The wait for E3 is over. All the news we've been waiting for since last summer is coming to us, finally. We can find out about all the games that have only been teased prior, and see games that haven't even been shown before. Microsoft, being one of the biggest players in the gaming field with Xbox, has already made its fair share of major announcements. So, without further ado, here's what Microsoft has announced at E3 2015.
Halo 5
This is obviously one of the biggest games Microsoft could have unveiled, so it's no surprise that Halo 5 was the very first game announced during the Xbox press conference. Being the first Halo game built specifically for the Xbox One, we should be able to see great gameplay and visuals, as the game has been optimized for the console.
Microsoft teased a bit more of the story, showing that Master Chief may not be the hero we all though him to be, as Spartan Locke leads an elite team to hunt Master Chief down. There will be an interesting duality in the game, as gamers play as both Locke and Master Chief throughout; with the return of Nathan Fillion helping Locke as Buck, and the Arbiter reluctantly offering Locke information about where he might find Master Chief.
The footage showed of Covenant and Promethean enemies, a jump jet to give players a second jump, a targeted ground-strike melee attack, and an interesting perspective from the inside of Locke's helmet — you can see the edges of the visor, making it feel that much more like you're inside his helmet.
Multiplayer was also shown off a little bit, highlighting that matches can be as large as 24 players. The insanity is ratcheted up, as all different classes of enemies are seen showing up in the multiplayer modes, along with all the vehicles you'd expect.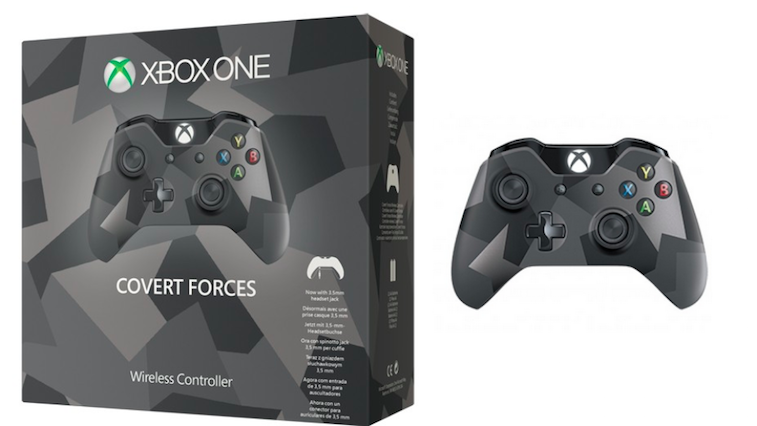 Recore (coming Spring 2016)
Xbox has a new 1st-party exclusive video game coming in Recore. This game takes on a somewhat cute, cartoonish art style to present what appears to be a post-apocalyptic world, but it's not overly cute. The focus seems to be on robots powered by special power cores (likely where the title comes from). While very little was shown off, and none of it was gameplay, it does look to be an interesting game to keep an eye on as Spring 2016 approaches.
Xbox One Backward Compatibility
Players have been requesting it for about as long a time as the Xbox One has been around. People who have Xbox 360 games don't want to have to rebuy them for the Xbox One. And now they won't have to. Microsoft is making Xbox 360 games play natively on the Xbox One. While it doesn't appear that every single game will work, Microsoft is building up a digital library of Xbox 360 games. If you've still got your 360 game discs, you'll be able to put them into your Xbox One and then download the digital version from the library, a process that will offer players a good chance to stream 360 games that they couldn't before.
Xbox Elite Wireless Controller (coming Fall)
Microsoft's Xbox 360 and Xbox One controller have been widely praised for being the acme of video game controllers, but Microsoft is trying to make it better, and it may very well have found a way. The Xbox Elite Wireless Controller adds extensive customizability to allow players to make the buttons, sticks, and bumpers feel and behave how they want. It also includes controller profiles, and four new buttons for your middle and ring fingers. This could be a big one for PC gamers as well, as controllers sometimes don't work for PC games that expect you to have more buttons than the traditional Xbox One controller offers.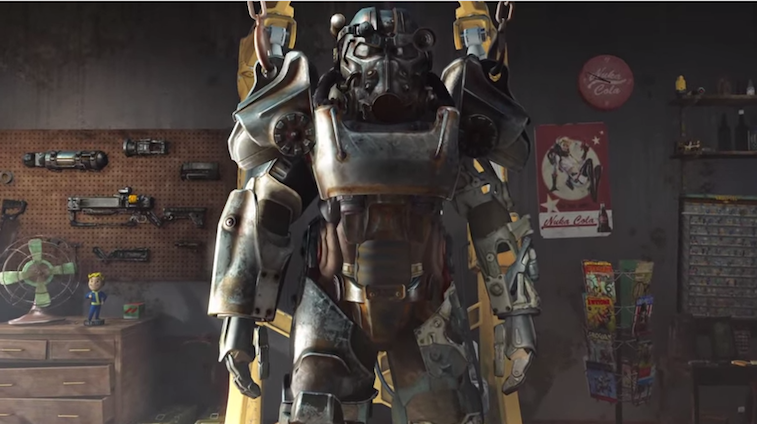 Fallout 4
The Xbox press event showed off Fallout 4, though didn't show very much new content that hadn't already been shown off during Bethesda's press event. The big take away is that Xbox One is opening up a bit to some of the perks that had formerly been only open to PC gamers. What's that? Mods. Xbox One will be allowing PC mods for Fallout 4 to be used on the Xbox One version. While there will surely be some fine print, because mods can function very differently depending on the device running it, it is definitely an interesting introduction to the Xbox environment.
EA Access & Plants vs. Zombies Garden Warfare 2
EA is offering a subscription service to Xbox users that will allow them to get access to EA games before anyone on other platforms. In addition, a select library of games will be available for them to play as much as they want. Titanfall and Dragon Age: Inquisition are among the games to appear on that library, and then there's the 10% discount these subscribers get when buying EA content in the Xbox store.
Next, Plants vs. Zombies Garden Warfare 2 made it's world premiere with a cinematic trailer. It appears as silly as can be expected. Taking place in Zomburbia, a town completely populated by zombies, plants fight to get rid of some of them. While the trailer doesn't give a great sense of the actual gameplay, fans of the series should be able to expect it to remain in line with the first installment.
Forza Motorsport 6
What at first appeared to be an advertisement for the Ford GT quickly turned into a presentation of Forza Motorsport 6. Fans of the series will have a lot to look forward to, as it will take them to 26 destinations rendered at 1080p and run at a quick 60 frames-per-second. To add to the excitement, the new game will feature up to 24-car multiplayer racing.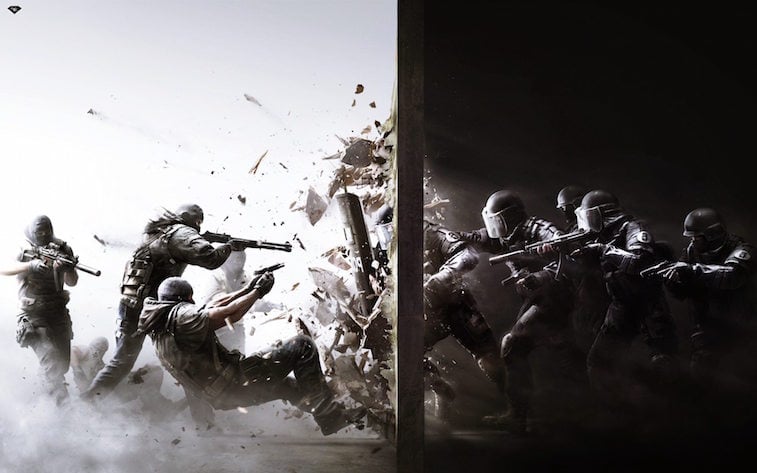 Dark Souls 3 (coming early 2016)
Microsoft showed off a first glimpse of Dark Souls 3, the follow up to one of the most gruelingly difficult video games in recent history. While it definitely looks like the dark, creepy sort of game you would expect, all that was shown was a cinematic trailer. We'll have to wait to see if there are any major changes in how the game plays. We can just be sure that on the modern hardware, it will be beautiful.
The Division & Rainbow Six Siege
We knew we'd see a bit on these two games, but didn't quite expect them to show up during Microsoft's press event. What we see of The Division is a world torn apart after a weaponized virus begins a decline into an anarchistic New York. Top-notch tech and tactics will let players overcome the overwhelming odds in the upcoming action RPG. Xbox One players can get exclusive access to the beta in December.
Then there was Rainbow Six Siege, which is Ubisoft's competitive multiplayer game that focus on terrorist vs. counter-terrorist matches. Not much new was seen of this game that hasn't been shown before, but a bomb-defuse mode was slightly shown off, and a glimpse of a new level that appears to an office or apartment building. One thing particular to the Xbox One is that Siege will come with free copies of Rainbow Six Vegas and Vegas 2 to add to players backward-compatible game library.
Gigantic
Microsoft also showed off an upcoming free-to-play game for Xbox and Windows 10. It's cartoonish and very cutesy. It features a variety of heroes that appear to fit in your typical role-playing game archetypes. In addition, heroes will have gigantic creatures they can summon help them in battle. Considering it will be free, it could be a fun game to look out for in the coming months.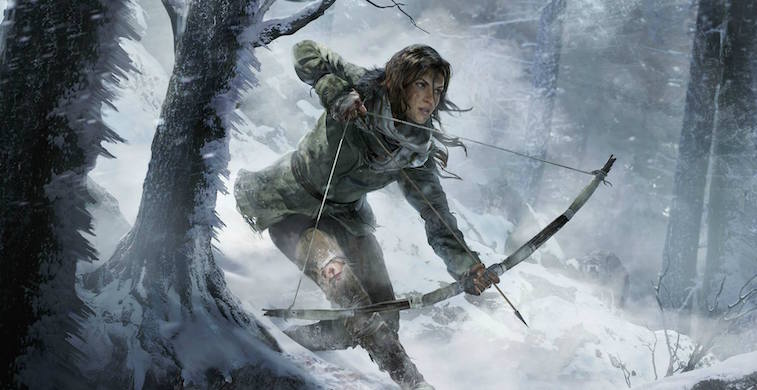 Rise of the Tomb Raider (coming holiday 2015)
Xbox wanted to show that Nathan Drake can't be the only one to have all the hidden-city-finding, climbing-everything fun. The trailer appeared to be showing a bit of gameplay mixed in with cinematics. There was a lot of ice climbing and all the incessant peril one should expect from a Tomb Raider title. There will be plenty of tomb raiding, puzzle solving, ice climbing, swimming, swing, and fighting, and all in the new-gen console's visual quality.
Rare Replay (coming August 4)
Rare has made a lot of classic video games, like Banjo Kazooie and Perfect Dark. Now it wants to bring back the classics to modern gamers and make them a lot more accessible than digging up your old consoles and cartridges. The Rare Replay pack will include 30 games for $30. If you enjoy playing through classics, this appears to be a good opportunity.
Sea of Thieves
Rare didn't stop at the Rare Replay. It went on to introduce what looks like it could actually be quite an interesting game. Sea of Thieves was described as a shared-world adventure game. The gameplay footage showed a player running around on an cartoony and colorful island, following a trail that lead out to a bay where a pirate ship was anchored. If you've ever fantasized of a good multiplayer pirate game, this may be it. The game shows island exploring, treasure hunting, cursed skeletons, open waters, plank walking, and open sea battles. Keep an eye for this game in the future.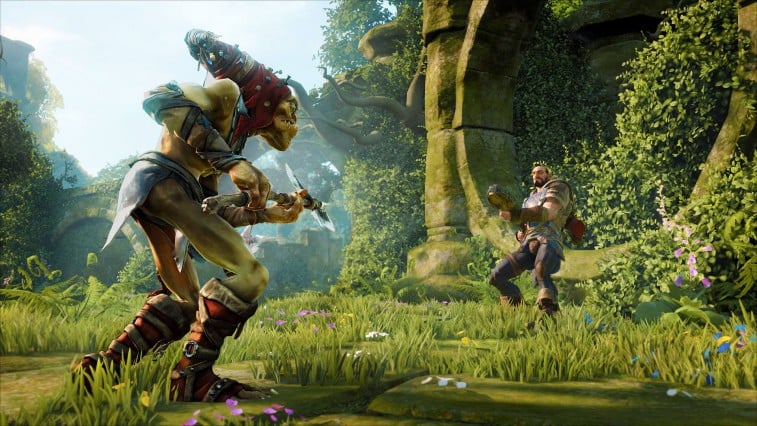 Fable Legends (coming holiday 2015)
A little was shown off of Fable Legends, which will be available for both Xbox One and Windows 10 PCs. On top of that, it will be free. It sounded like Xbox and PC players would also be able to play together online, rather than being limited to playing with people on the same platform. Talk of the game segued right into talk of virtual reality and Valve VR, so it seems like Fable Legends could see some VR gameplay when the major VR platforms start hitting the market.
HoloLens
Microsoft continued its campaign to show off its augmented reality platform, HoloLens. The massive hit Minecraft was the centerpiece of the demonstration, as it was shown how the HoloLens wearer could put the Minecraft game world onto a real-world text. Using voice commands and hand gesture, the wearer could then peruse and interact with the game world. In the demonstration, the wearer followed another player around, scoped through the world to find a layer underground, and also to call in a lightning strike to light TNT and to turn a pig into a zombie pig warrior.
Gears of War 4 (coming holiday 2016)
Simply called Gears 4, the gameplay footage showed JD and a female character chasing down some mysterious monster through a lovely but ominous mountain village at night. The graphics looked great, especially the contrast between light and dark, and the gameplay looked like you'd expect from the series. One thing that will definitely be new is the monsters, as JD is already encountering things unfamiliar to him in the footage shown.
Follow @WallStMarkSheet on Twitter. 
More from Tech Cheat Sheet:
Want more great content like this? Sign up here to receive the best of Cheat Sheet delivered daily. No spam; just tailored content straight to your inbox.