E3 2015: Big Video Game Announcements From Nintendo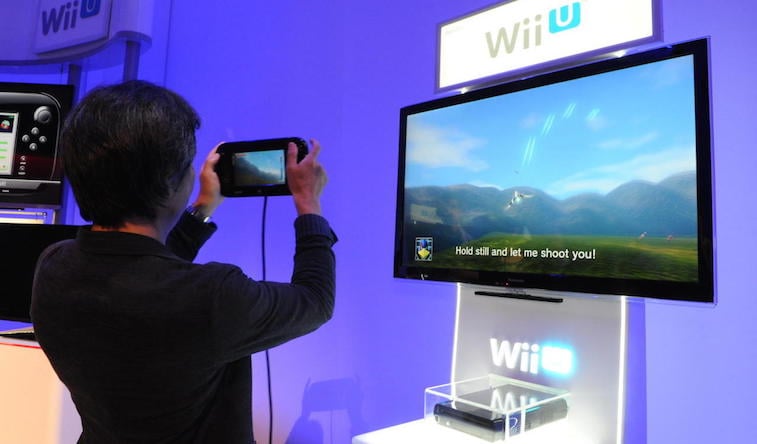 It wouldn't be Nintendo without some crazy introduction to its digital press event for E3, and so in true form, Nintendo showed a video of CEO Satoru Iwata, COO Reggie Fils-Aime, and legendary game developer Shigeru Miyamoto as muppets getting ready for the press event but suddenly turning into Star Fox characters.
Star Fox Zero (coming Holiday 2015)
The game looks true to its predecessor titles, but it will also incorporate the Wii U gamepad as a second screen for a first-person cockpit view in contrast to the third-person view on the TV. In this game, the R-Wing will also be able to transform into several different vehicles. Fans who've been waiting ages for this game should be pleased.
Amiibos in Skylanders
The popular Skylanders video game franchise, which has popularized the system of using physical toys that connect with the in-game world, is going to bring Bowser and Donkey Kong into Skylanders SuperChargers for Wii U. While it may be a bit of a small addition, it is a nice little perk for those who play and love Nintendo characters.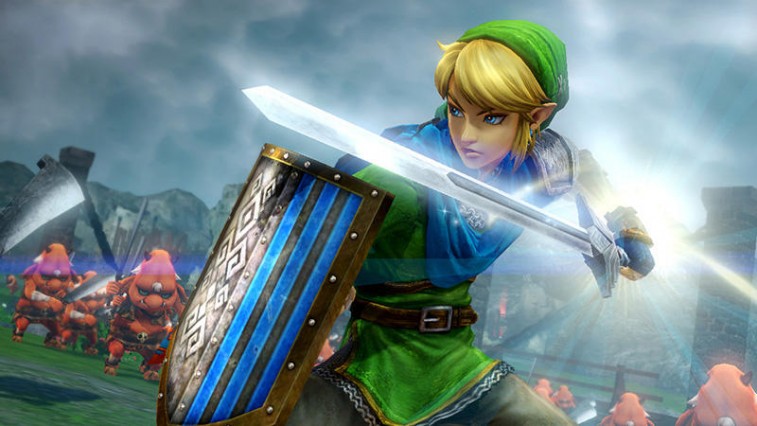 The Legend of Zelda: TriForce Heroes (coming Fall 2015)
Nintendo has already offered gamers a chance to play as Link in Zelda games together with friends on its handheld platform. And with TriForce Heroes, it's doing so again — though this time it appears to be for only three people at a time. For those who were fans of Four Swords Adventures, this looks like a game to watch for this fall. It'll include all the fun gameplay we know and love from a Zelda, and will surely find ways to keep things interesting, particularly with the added focus on cooperative play and … fashion?
The Legend of Zelda: Hyrule Warriors coming to 3DS (Q1 2016)
Hyrule Warriors was a twist on the Zelda franchise, letting players take on any number of popular characters and use them to battle huge horde of enemies. It was far more of an action game, but there was an audience for it. And now Nintendo is expanding that audience by porting the game over to the Nintendo 3DS with all the DLC characters.
Metroid Prime Federation Force (coming 2016)
This may not be the Metroid game we've all been waiting for. In fact, it's very far from it. Metroid Prime Federation Force looks to offer 3DS gamers a chance to play around in Metroid fashion, and even do so with friends. Sadly, we're still not looking at an epic game in the Metroid canon starring Samus.
Fire Emblem Fates (coming 2016) and Atlus (coming 2016)
Nintendo didn't show a whole heck of a lot to get a good grasp of these games. Both previews were just cinematic trailers, and the one for Atlus featured hardly any English. Fire Emblem will no doubt have something good to look forward to. Atlus appears to be a game about Japanese pop idols who can turn into warriors, but there was little to nothing to gather about the actual gameplay.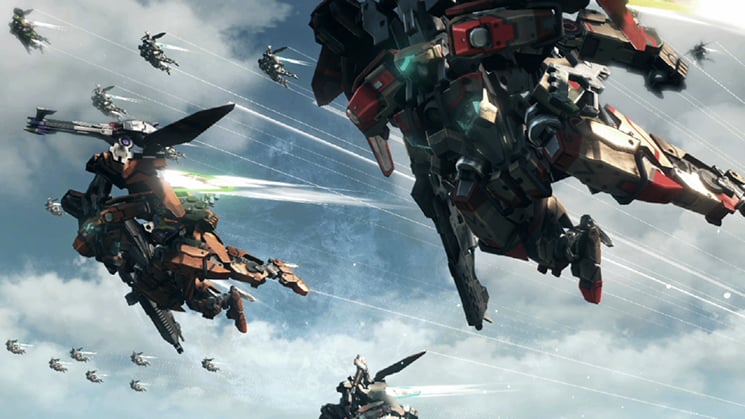 Xenoblade Chronicles X (coming December 4)
Nintendo showed off its cinematic trailer for Xenoblade Chronicles X – a game it's kept us waiting for. It looks fairly intense, as players are taken too a distant planet after earth is destroyed. There they'll face giant creatures and fight in giant mechs, not to mention carrying around pretty big swords. For fans of earlier titles in this franchise, the trailer should be enough to get excited about. Since it's coming out this year, we can surely expect to see a lot more of it in the coming months.
Animal Crossing: Happy Home Designer (coming September 25) & Amiibo Festival (coming Holiday 2015)
While it might get the spirits of Animal Crossing fans up a little, this doesn't look like much of a game, especially nowadays. It appears to be a clone of The Sims set in the Animal Crossing world. Players will create small houses, with small rooms, on small plots of land. It doesn't appear like players will have a chance to get very elaborate, but this may be one for the kids. Then Animal Crossing: Amiibo Festival offers some sort of Mario Party style board game in the Animal Crossing world, but it doesn't look very interactive from what was shown, and appears to even lack minigames.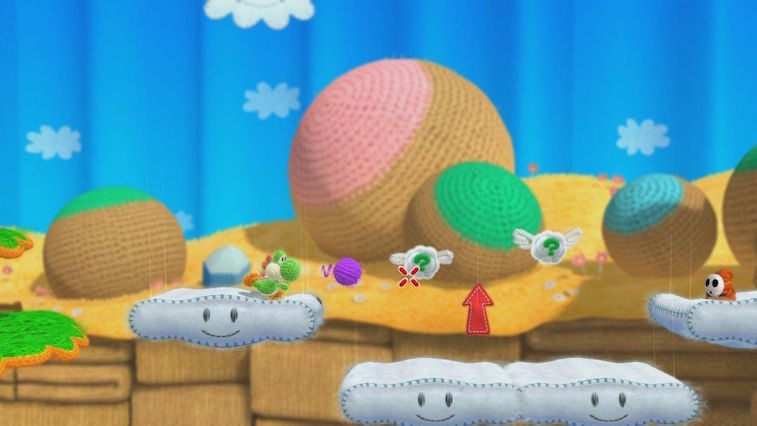 Yoshi's Woolly World (coming Octer 16)
We got to see a little bit more about the upcoming Yoshi's Woolly World, which is sure to be one of the most beautiful looking Yoshi games yet. A few details were given about how Yoshi will transform when performing certain actions, such as turning into a yarn hammer when ground-pounding and how enemies and some objects can be eaten for additional yarn. There will also be multiplayer in which players can cooperate or compete. There will also be much softer Amiibos that more closely match the feel of the game to accompany it.
Yo-Kai Watch (coming Holiday 2015)
Another case of Nintendo not showing very much. What was shown looked like a cross between normal Pokemon and Pokemon Snap. The player can wander around and usual a special ability to spot Yo-kai. The player will also use collected Yo-kai to battle others. The dynamic does look a bit strange, as they will be 3 vs. 3 fights. Since it's coming out this year, we'll probably get a closer look soon enough.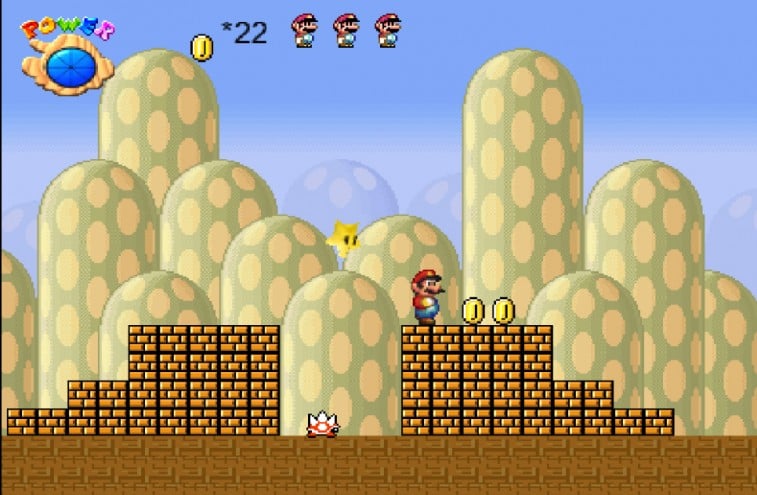 Mario & Luigi Paper Jam (coming Spring 2016)
This looks like a game that's right up the alley of Paper Mario fans. It features an interesting cross, where it appears Mario and Luigi have found themselves in the paper world, as there is both a 3D and a 2D Mario but just a normal 3D Luigi. Sadly, this game is a ways off, so it may be a while before we see much more of it, and it'll be available only on 3DS.
Mario Tennis Ultra Smash (coming Holiday 2015)
People who like sports games but don't like to take them too seriously have just the thing coming this holiday season. Mario Tennis Ultra Smash looks to continue the simple and silly tennis fun of its predecessors. It'll let gamers play in singles or doubles match, and from what Nintendo has shown, will at least let players have a mushroom powerup to grow huge and dominate the court.
Super Mario Maker (coming September 11)
Nintendo showed off a bit more of Mario Maker, and just how much control players will have to create and play. Gamers will be able to combine elements from several different eras of Mario however they want, either to challenge themselves or to share with friends. Using Amiibos will also allow players to change the appearance of Mario. Since it's nearly out, we should see a lot more of it this summer.
Check here for Microsoft's E3 announcements, look here for EA's game announcements. and catch Ubisoft's announcements here.
Follow @WallStMarkSheet on Twitter. 
More from Tech Cheat Sheet:
Want more great content like this? Sign up here to receive the best of Cheat Sheet delivered daily. No spam; just tailored content straight to your inbox.