E3 2015: Big Video Game Announcements From Ubisoft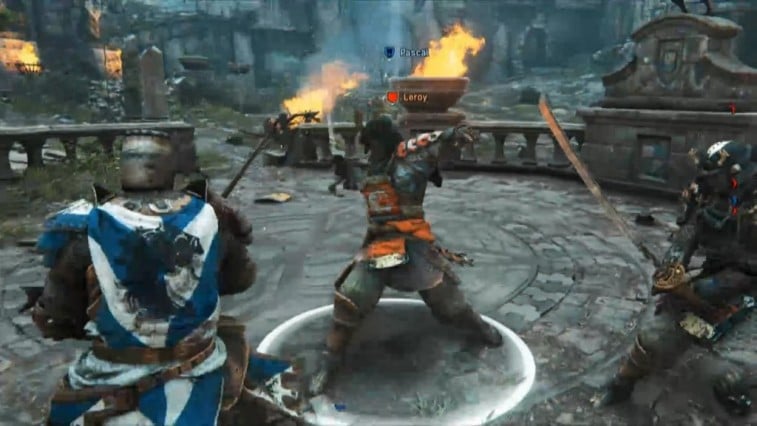 The wait for E3 is over. All the news we've been waiting for since last summer is coming to us, finally. We can find out about all the games that have only been teased prior, and see games that haven't even been shown before. Between Assassin's Creed and Ubisoft's lock on the slew of Tom Clancy video games, there's always plenty to look forward to, and the press conference didn't disappoint. Here's what it showed.
South Park: The Fracture But Whole
The South Park franchise has a few video games already. The recent The Stick of Truth game was a popular RPG, but Trey Parker and Matt Stone said they weren't going to make another video game. But they changed their mind and decided to do it again, this time tackling superheroes instead of a fantasy world. No gameplay was shown off though, but we can probably expect a bit more of what was in The Stick of Truth.
For Honor
Ubisoft started off the press conference with an entirely new, and impressive looking IP. For Honor is a medieval battle game that pits knights, vikings, and samurai against one another. While the trailer shown was cinematic, gameplay footage was also shown that proved the trailer wasn't too much of a stretch. Players will work in small teams with NPCs working as support. The games combat focus is on engaging sword play, and it appears Ubisoft may have an interesting take on it. The question is whether it can beat Chivalry, which is already making a great name for itself in the medieval combat genre and features an expansion with samurai, ninja, pirates, vikings, knights, and Spartans.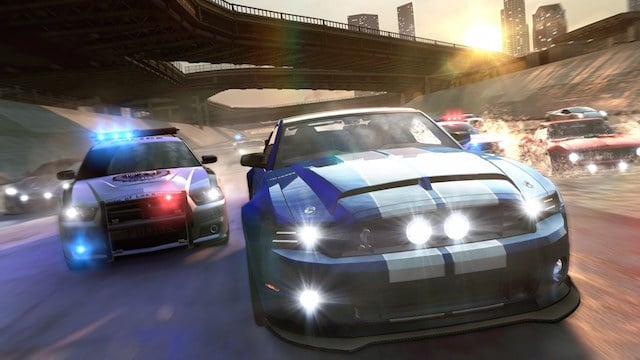 The Crew – Wild Run expansion pack (coming November 17)
Ubisoft made a big entrance into the racing world with it's Forza and Gran Turismo competitor, The Crew. Now it's introducing an expansion pack to the game to make things wilder, faster, and more beautiful. The expansion will include a complete graphic overhaul. And if the game world wasn't big enough for players, Ubisoft does suggest that the expansion will make things bigger.
Trials Fusion – Awesome Level Max expansion pack (coming July 14)
Trials Fusion might have been a wild, adrenaline-fueled racing game, but the Awesome Level Max expansion pack for Xbox One, PS4, and PC is looking to make it far crazier. The teaser trailer featured a golden-Dessert-Eagle-wielding cat riding a unicorn with purple hair and fire bursting from its nostrils as explosions boom and soaring fireballs leave a triple rainbow across the sky. While that doesn't necessarily mean a good game is ahead of us, it's at least worth keeping an eye out, because not many games have offered something like that since Robot Unicorn Attack.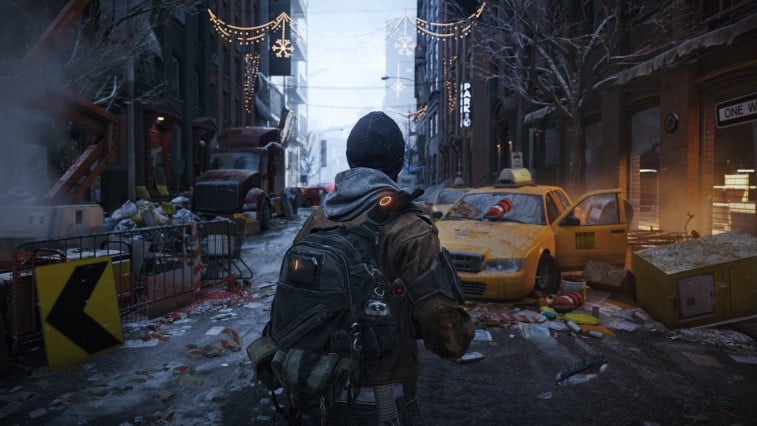 Tom Clancy's The Division (coming March 8, 2016)
Ubisoft has kept us all waiting on The Division since it showed it off a bit at E3 2014. The online, open-world action RPG didn't get shown very much in the past year. In the E3 presentation, a region of the game called "The Dark Zone" was featured, in which anything goes, and anyone you encounter could be a friend or a foe. You and your squad may encounter NPCs or other groups of online players, and anything can happen — even a Wilhelm scream. You can't even be sure you can trust the people in your squad. You can find out about the Beta happening in early 2016 here.
Anno 2205 (coming November 3)
Fans of Ubisoft's city-building series can get excited as a new installment is on the way and not far off. If you're new to the series but are interested in building cities on the dark side of the moon, Ubisoft evidently has something for you. From the cinematic trailer, the game looks beautiful. From the gameplay trailer, it also looks pretty good. A Beta will be coming before the release, so some fans won't have to wait quite as long to start playing.
Just Dance 2016 (coming October)
Ubisoft says Just Dance is now the biggest music video game franchise of all time. And the company wants to make it even bigger. In the press conference, Ubisoft announced that it won't require gamers to own a camera device for their console (though they can use one if they have one), as they will simply be able to use a smartphone instead (this personally sounds like a recipe for a lot of broken screens). Naturally, there will be new songs and new dances. As a bonus for players on the latest consoles, Ubisoft is offering new songs all year and over 150 hits from the franchise with a subscription streaming service called Just Dance Unlimited.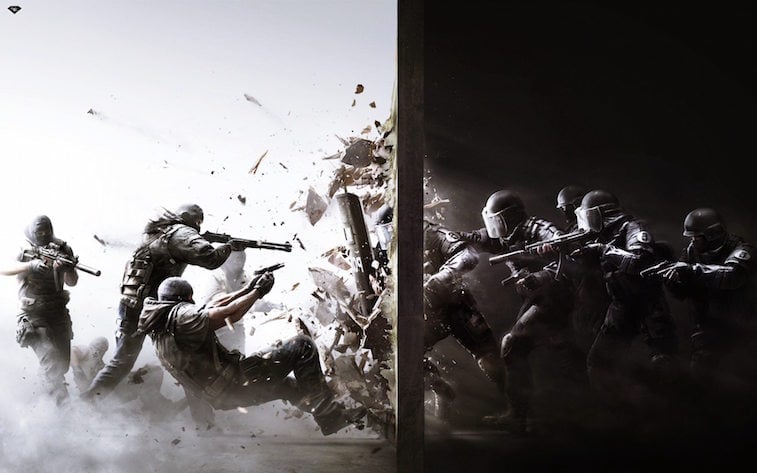 Rainbow Six Siege
Ubisoft has already shown off plenty of Rainbow Six Siege, but the new trailer presented E3 offered us a bit of background behind the plot of Siege. The game is going to focus, in large part, on the competitive online multiplayer matches that pit teams of five terrorists against five counter-terrorists. What was finally confirmed at the press conference was the Terrohunt game mode, for solo and co-op (up to five players) play against AI opponents. In the game shown, players had to both attack to get to a bomb location, and then defend it once the bomb defusing started. For those that want to get into the action early, the Beta starts September 24 on all platforms.
Trackmania Turbo
If you want an arcade style racing game with over the top, insane tracks and cars that are way to fast, Ubisoft's Trackmania Turbo looks like an amazing fit, and now console gamers will be able to get in on the fun that only PC gamers had been having before. The game features 200 tracks, allows players to build their own tracks, and has a number of different game modes, meaning there will be plenty of variety to keep players pleased. And there will even be VR support.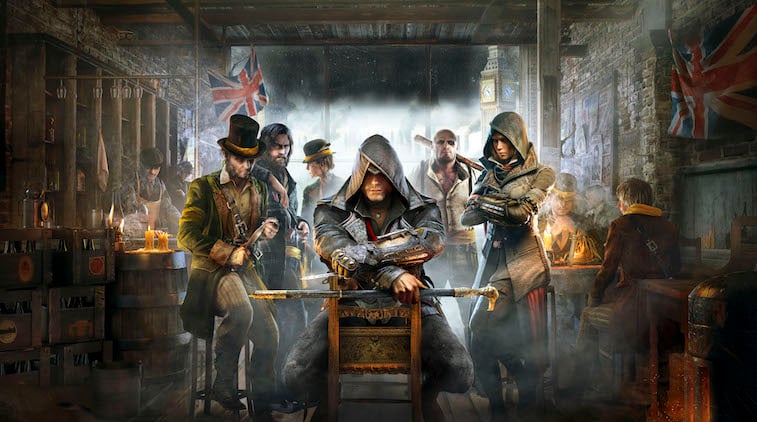 Assassin's Creed Syndicate
Assassin's Creed has been a lot of places and times, and this time it's going to London in 1868. Considering the more modern time, there are a lot more guns, carriages, and an even more high-tech assassin arsenal — the mechanical grappling hook look to be the most impressive and functional of the bunch. Leading a gang of hooligans and recruiting people to your cause also seem to be major aspects of the game. Considering some of the trouble Ubisoft had with Assassin's Creed Unity, it will probably be a bit more careful about polishing the game before launch this time, otherwise the franchise could start to suffer. Syndicate will also feature two playable assassin's, twins Jacob and Evie Frye, so it's clear Ubisoft has listened to fans' request for a playable female assassin.
Tom Clancy's Ghost Recon Wildlands
Ubisoft pulled a fast one, showing off Ghost Recon Wildlands in an Apple style "One more thing" moment.  Even though it was pre-alpha gameplay footage, Ghost Recon Wildlands looked incredible. It featured a massive open world, several tactical options for missions, a blend of first- and third-person gameplay for the best of both, and some nice squad-based combat. This installment appears to be focused on taking out a massive drug cartel. It may be some time before we hear much more about the game, but it definitely looks like one to get excited for.
Check here for Microsoft's E3 announcements, and here for EA's game announcements.
Follow @WallStMarkSheet on Twitter. 
More from Tech Cheat Sheet:
Want more great content like this? Sign up here to receive the best of Cheat Sheet delivered daily. No spam; just tailored content straight to your inbox.