Easter Sunday Will Be Extra Special For Queen Elizabeth and the Royal Family This Year — Here's Why
Holidays are always an exciting time of year, and members of the royal family take those celebrations very seriously. No one would dream of missing Christmas festivities with the Queen or sleeping through the Easter Sunday church service – not when they're a working royal, anyway.
While the British royals are committed to serving the public, as they ought to be, family is the most important thing to them – and it shows. Invitations to these exclusive gatherings are next-to-impossible to get. That's why everyone made such a big deal when Meghan Markle's mom, Doria Ragland, was invited to the royal Christmas celebrations. And why so many people raised their eyebrows when Meghan Markle got invited before she and Prince Harry were married.
But this year, the royal family Easter celebration is bound to be more exciting than ever. Read on to find out why.
Easter Sunday falls on a special day this year
Queen Elizabeth is so popular and so important that she doesn't typically limit her birthday to just one single day like the rest of us commoners. Instead, the reigning monarch often stages two birthday celebrations if her birthday occurs on a weekend so that the citizens can enjoy a holiday. The occasion is marked by a 41 gun salute in Hyde Park, a 21 gun salute in Windsor Great Park, and a 62 gun salute at the Tower of London.
This year, the Queen is celebrating her 93rd revolution around the sun on April 21 – Easter Sunday. This doesn't happen very often as the Easter holiday usually occurs earlier in the spring. But this year, she'll already be planning to spend the day with her family for the holiday and will get to enjoy birthday festivities, too.
What will the Queen do for her birthday?
Since her birthday is on Easter, the Queen will probably follow tradition and attend church services at St. George's Chapel in Windsor. Local schoolchildren will present her with a posy as she's leaving the building just like they do every year. But this time the gesture will have extra significance as she'll be receiving the flower on her actual birthday.
The royal family usually gathers around the Queen on her birthday anyway. This year they'll have the added benefit of celebrating Easter together and celebrating the amazing milestone of 93 years for Queen Elizabeth. But everyone is asking – will all royal family members attend the festivities?
Will Prince Harry and Meghan Markle come to the Queen's birthday party?
Meghan Markle is officially on maternity leave and isn't expected to make appearances at any more royal events, including Easter and the Queen's birthday. But royal fans can't help but remember how Kate Middleton showed up to Easter church services last year even though she was weeks away from giving birth to Prince Louis. It was a pleasant surprise for everyone!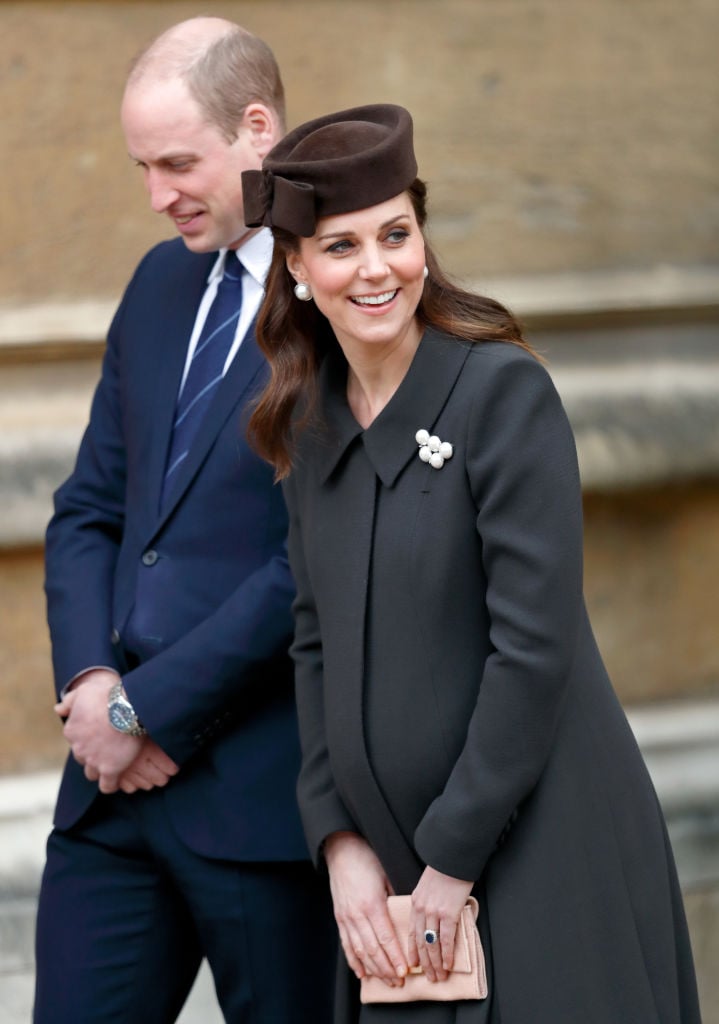 Still, things are different for Meghan Markle since this is her first baby, not her third, and she's more likely to take it easy and stay cautious in her final weeks of pregnancy. It's possible that the Duchess of Sussex could have the baby on the Queen's birthday, April 21 – how amazing would that be?