Ed Sheeran Adds Broken Arm to Long List of Injuries
Ed Sheeran has suffered a broken arm in a bicycle accident which occurred Monday morning in London. The injury may affect the singer's upcoming tour shows in Asia.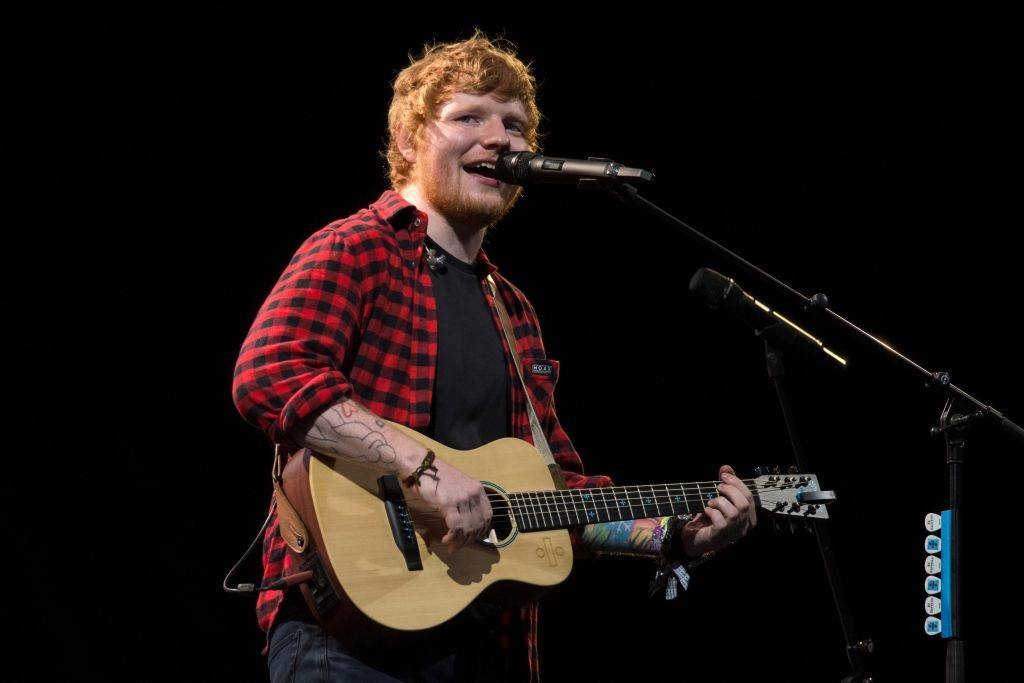 Sheeran, 26, posted a photo on Instagram Monday showing his right arm in a cast along with the caption, "I've had a bit of a bicycle accident and I'm currently waiting on some medical advice, which may affect some of my upcoming shows. Please stay tuned for further news. Ed x"
The British singer, currently on break from his Divide Tour, was set to resume touring Oct. 22 in Taipei, Taiwan. So far on the tour, Sheeran has spent some time performing solo on stage with an acoustic guitar and loop-making programs. After Taipei, Sheeran was then scheduled to head to Osaka, Japan for a show on Oct. 25.
Is this the first broken bone for Sheeran? One might think not, given the lyrics of his hit song from this year, "Castle on the Hill." The opening line goes, "When I was six years old I broke my leg." The lyrics continue, "I was running from my brother and his friends / And tasted the sweet perfume of the mountain grass I rolled down / I was younger then …"
Sheeran has stated the tune, about his home in Suffolk, England, is autobiographical – mostly. He called it "a love song for Suffolk cause I don't think anyone's ever done that." The county is located in eastern England, bordered on the east by the North Sea.
But the opening line about the broken leg? Not true, Sheeran says. "Oddly enough, I started writing that song, and that line just sounded really good … That line just came from a different place. It just sounded nice." Sheeran went on to say that lyrics in the remainder of the song – regarding things that happened and people he grew up with – are all true to his life.
Despite the made-up lyric about the broken leg, Sheeran has become well known for some serious injuries in real life. On his 25th birthday in 2016, the pop star accidentally stepped on a geyser while climbing a volcano in Iceland. The result? The singer suffered severe burns and required a skin graft. He said in an interview he'd been warned not to go off the main path, but he ignored the warnings in favor of seeing a bubbling hot spring up close.
Another accident happened in 2013 and reportedly involved the singer cutting his hand on glass at a Nashville pub, which resulted in a trip to the emergency room. The injury happened after a concert the same day, as Sheeran was touring with Taylor Swift. The "Shape of You" singer shared a photo back then on Instagram of his bandaged, bloody hand.
As for Monday's bicycling injury, fans are showing their support by commenting on Sheeran's Instagram photo. "Poor baby, get well soon!! We love you" and "Noooooo … hope u get better."