Ed Sheeran and Lady Gaga to Sing the Next James Bond Song?
Singing the title song for a James Bond movie is an honor, often granted to a British musician with an established presence in the entertainment sphere and awarded musical recordings. Not to mention, when singing the number is likely to get you a Grammy nomination, and possible win, the desire to pen and perform Daniel Craig's introduction only heightens.
Adele won the Grammy for "Skyfall" in 2013, while Sam Smith won, two years later, for "Writings on the Wall." Both songs were met with critical acclaim and positive audience reception; and the radio, for quite some time, never grew tired of implanting both numbers firmly in our minds.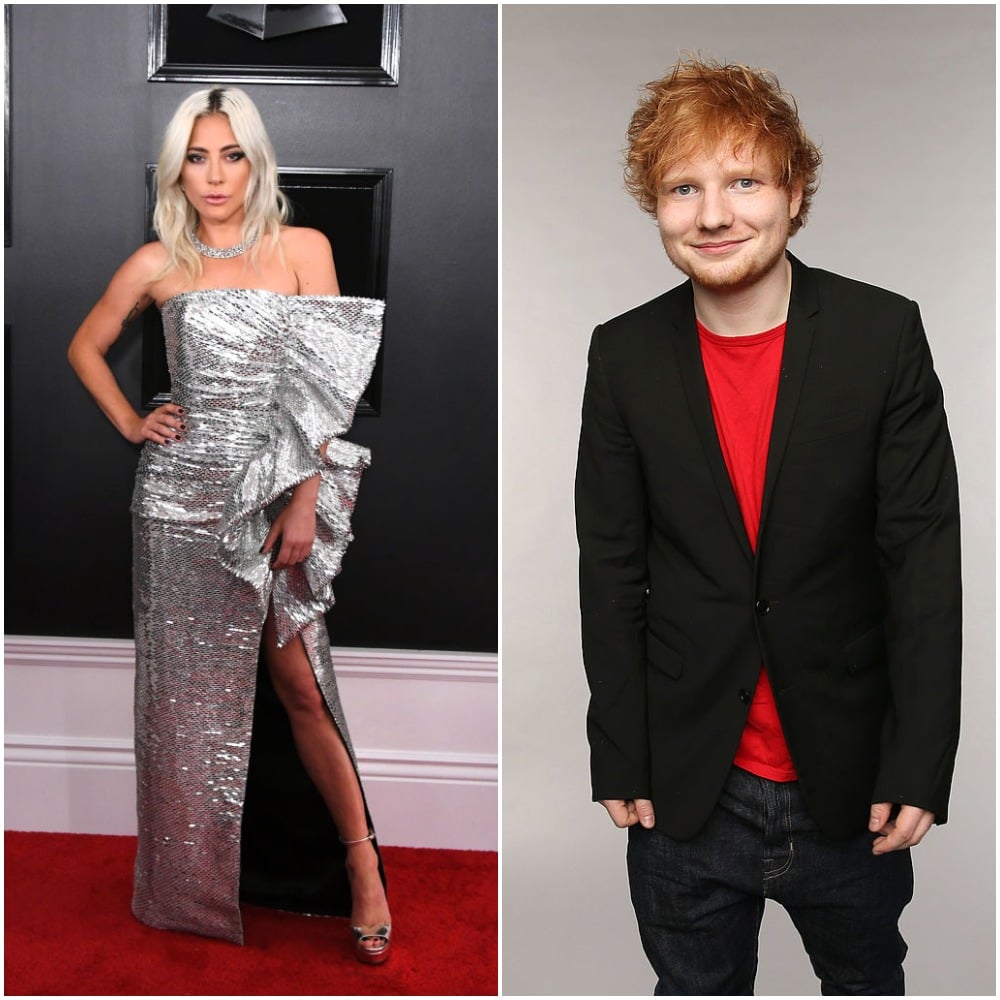 Though theories concerning who will sing the next James Bond song span the gamut of musical genres – from Arctic Monkeys to Dua Lipa and Beyonce – certain candidates seem more likely than others to receive this opportunity.
Ed Sheeran, in particular, has come up quite frequently. However, given his vocal stylings, the frequent "powerhouse" portion of the song would remain amiss, unless someone else stepped in for a duet, which brings us to the possible addition of Lady Gaga.

Why many believe Ed Sheeran is next in line to sing the title song for 'Bond 25'

Let's start with the apparent semi-requirement: Ed Sheeran is a British recording artist, and Adele and Sam Smith have already done the deed. Ed Sheeran is also highly credible and has established a devout fan following, which the James Bond movies often request.

Ed Sheeran has won four Grammys awards but has been nominated 13 times across the span of his musical career (which doesn't account for that many years). Sheeran also boasts two number one Billboard hits and six top ten Billboard hits. Though he may be the man behind every cliche wedding dance, he's got the popularity and the history of success that the responsibility demands.
To sweeten the deal, Ed Sheeran is also extremely passionate about the idea of writing and performing the James Bond title song. According to Entertainment Weekly, he announced on The Late Late Show in 2017 that he wrote a theme tune for a James Bond film (that no one asked for) "just in case."

Why Lady Gaga would be the best pick for a 'Bond 25' duet with Ed Sheeran

Ed Sheeran, though a strong writer and vocalist, is missing the emotional ballad factor inherent to most Bond songs. Given Lady Gaga's knack for such numbers, as well as her current idolized status in Hollywood, she would likely help build the most hype.
The "Shallow" singer is still riding the wave from her Oscar-nominated role in A Star Is Born and is selling out tickets for her Vegas residency with ease. If those behind 'Bond 25' go with a duet, there isn't a better choice, at this moment in time, than Gaga.

Other possible performers to take on the 'Bond 25' title song

If the title song for 'Bond 25' is not offered to Ed Sheeran, the possibility of a duet also becomes a little less likely. For, the other singers who have been connected to the movie would be more likely to take a stab at it alone.

Paloma Faith, though not quite as famous as Ed Sheeran or Lady Gaga, is a talented British recording artist with quite the budding musical reputation. According to Big Top 40, Paloma Faith has stated that she would love to record the next James Bond song. And given that she is friends with Rachel Weisz (Daniel Craig's wife), she may have an "in."
Other performers whose names have been thrown around more than once include Harry Styles, Beyonce, and Childish Gambino.