Edward Norton Is Finally Releasing Project He's Obsessed About For 20 Years
When people talk about Edward Norton, one of the words often used is "difficult." Just ask any Marvel fan about his time as the Hulk. Yet there's another word that often comes up when describing Edward Norton, and that's gifted.
Norton has built a more than impressive resume of credits, from Primal Fear to American History X to Birdman. Now he has brought a longtime dream project to theaters, Motherless Brooklyn.
Although that project's box office was disappointing, artists often find value in realizing their dream, even if the audience doesn't find it right away. 
How Edward Norton got famous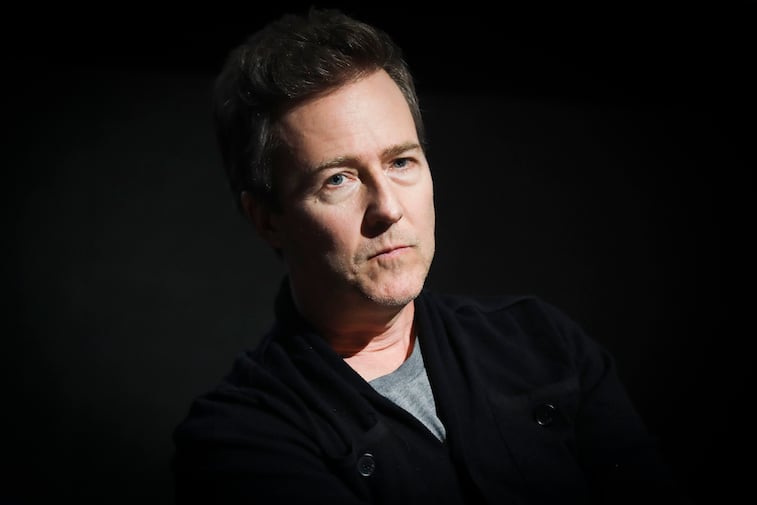 Norton exploded onto the scene with his very first feature-length movie, 1996's Primal Fear, where Norton plays an alter boy accused of murdering a priest. Norton electrified audiences with his surprising, immersive performance, getting on Oscar nomination on his first try. 
His career took off fast, with performances in Everyone Says I Love You, The People vs. Larry Flynt, Rounders, American History X (which netted him a second nomination) and Fight Club, all before the 90s were done. 
Norton gave an interview to GQ, in which he said of his early years, "I was very affected by the example of other actors I admired who I thought had retained a—I don't want to say mystique, because mystique sounds like a constructed thing—but I mean a mystery. They maintained a certain sense of elusiveness that, to me, greatly enhanced the impact of their work."
While viewers were often riveted by Norton's work, it was around the turn of the decade that he started nursing Motherless Brooklyn, meaning it took nearly 20 years to make it to the screen.
However, Norton decided he wanted to hone his craft at directing fist, so in 2000, he directed the comedy Keeping the Faith, where he and Ben Stiller play a priest and a rabbi who both fall in love with Jenna Elfman. 
How 'Motherless Brooklyn' came about
Motherless Brooklyn is about a private investigator who has Tourette's syndrome. Norton liked the book by Jonathan Lethem so much that he decided he wanted to write and direct the movie adaptation himself. But around the mid-2000s. Norton developed a reputation for imposing his will on other projects beyond just acting, whether it was American History X or The Incredible Hulk. And he found his input was not always welcome.
As GQ pointed out, "Norton knows this is a thing. He has, at times, even leaned into the caricature by taking roles—e.g., the self-righteous, no-compromises stage actor, pushing those around him in ways that rankle—like the one in Birdman." (This was his third and most recent Oscar nomination).
So he figured by working on his own movie, that would help him tamp down impulses to offer input into a project, even if he was not in charge. But in GQ he also dismissed the furor over his reputation as noise designed for clickbait, as in, "What's that pesky Ed Norton up to again?"
'Motherless Brooklyn' underperformed
Motherless Brooklyn, also starring Bruce Willis, Gugu Mbatha-Raw and Bobby Cannavale came out November 1 and earned relatively mild critical praise. It has a 62 percent on Rotten Tomatoes, with the Critical Consensus stating, "Motherless Brooklyn's imposing length requires patience, but strong performances and a unique perspective make this a mystery worth investigating"
Nevertheless, not many people wanted to investigate it, grossed only $3.6 million in its opening weekend, making it one of several adult-drama duds for Warner Bros, including Blinded by the Light, The Goldfinch and Doctor Sleep.
The GQ interview came out before the movie opened, but Norton thought he was fortunate just to get the movie out after ruminating over it for so long. 
"I was working literally at home, and then of course when you get into editing your film, that's a wonderful life. Whatever's been pushed out, you didn't need. We've gotten down to the essentials. … there's a charge around it, because the opportunity to do the work, you do the work. What falls away is maybe what was less important. And that's a wonderful feeling," he said.