'El Camino: A Breaking Bad Movie' Almost Had a Terrible Ending For Jesse That Fans Would Have Hated
El Camino is the long-awaited ending to Breaking Bad that we're not sure we need. The movie is getting decent reviews from fans of the show, but no one seems overly enthralled by it. But all these Breaking Bad fans should consider themselves quite lucky — things were almost much, much worse.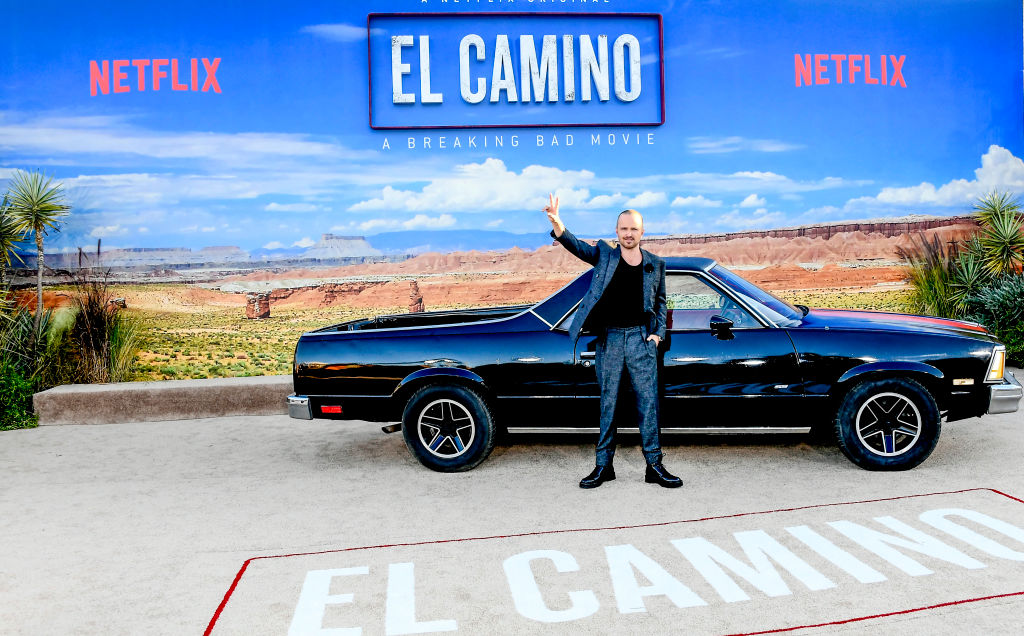 The biggest criticism being heaped on El Camino right now is that it's all very unnecessary. Sure, we all miss Breaking Bad and wish it could have lasted forever. There's nothing on television like it now (the spinoff series Better Call Saul comes close, but it's just not the same) and there probably never will be again. However, did we need to know what happened after the dramatic series finale ending, or was it already good enough as it stood?
Vince Gilligan recently revealed that El Camino almost went a very different way. And if it had, Breaking Bad fans would probably be having full-scale meltdowns right now.
WARNING: El Camino spoilers ahead!
Vince Gilligan always imagined that Jesse escaped
Back in 2013 before the movie was a thing, Vince Gilligan discussed Jesse's destiny during an interview with EW. "Some people might think, 'Well, he probably got two miles down the road before the cops nailed him.' But I prefer to believe that he got away, and he's got a long road to recovery ahead," Gilligan said.
"All these terrible things he's witnessed are going to scar him as well, but the romantic in me wants to believe that he gets away with it and moves to Alaska and has a peaceful life communing with nature."
Early versions of 'El Camino' were quite different
Once Breaking Bad creator Vince Gilligan decided he wanted to finally tell the story of what happened to Jesse Pinkman after escaping the white supremacist compound, he had a few ideas in mind. But not all of them were good news for Jesse.
"I thought it was up to the audience to figure out how Jesse got away, but that it was enough to see him driving off into the night victorious," Vince Gilligan told EW. "But then as the years started to pass, I found myself wondering at idle moments, 'How exactly did he get away? Because that's no easy feat! And what if he didn't get away? What if he got busted right around the next corner?'"
Gilligan's girlfriend talked him out of having Jesse get caught by police
Jesse narrowly escapes several close call situations throughout El Camino. But it almost didn't go that way at all.
"I even played with telling that story in a movie, and luckily smarter brains prevailed. The people that I love and trust, starting with my girlfriend Holly, said, 'You cannot have Jesse Pinkman get busted at the end of this thing. You cannot go that route,'" Gilligan continued.
"And I said, "Okay. All right, honey." [Laughs] I'm glad I listened to her and I listened to [Breaking Bad executive producer/Better Call Saul co-creator] Peter Gould and the Better Call Saul writers."
Aaron Paul didn't know about the alternate ending
During the interview with EW, Aaron Paul admitted he had no idea that the early versions of the movie included Jesse getting captured. "Wow… He [Gilligan] never said that to me. Wow. That's so interesting," Paul said.
"I mean, I'm happy that he's not caught, you know?" he continued. "I'm happy that he got away."
And so are fans! The movie El Camino wasn't perfect, but it was satisfying. Seeing Jesse get captured would have inspired a totally different reaction — and not a good one.