Eleanor Tomlinson Took This 1 Souvenir From the 'Poldark' Set
Eleanor Tomlinson has said goodbye to Poldark, but the actress kept something to remember her time on the show. The 27-year-old actress revealed that after filming wrapped on the historical drama, she walked away with an article of clothing belonging to her character Demelza. 
Tomlinson kept Demelza's corset  
Tomlinson has played the fiery-haired maid-turned-wife of Ross Poldark since 2015. So when filming on the show finally ended earlier this year, she decided to keep a few things to remind her of the character — though not all evoked pleasant memories. 
"I kept the corset from Poldark, just because it was so painful and I wanted to never have to wear it again but to own it and think 'I got through it, I wore it every day,'" she said during an appearance on The Jonathan Ross Show on November 9. "Now I can eat a burger and chips and be able to enjoy as opposed to not be able to finish it."
In addition to the corset, Tomlinson kept a few other souvenirs. 
"I also took some of the love letters that Hugh Armitage wrote Demelza in series four and some of the letters that she wrote with the little 'D' wax stamp and the little stamp as well," she told What's On TV earlier in 2019. "I also kept another bit of costume, but I'm keeping that a secret!"
Will there be a 'Poldark' reunion?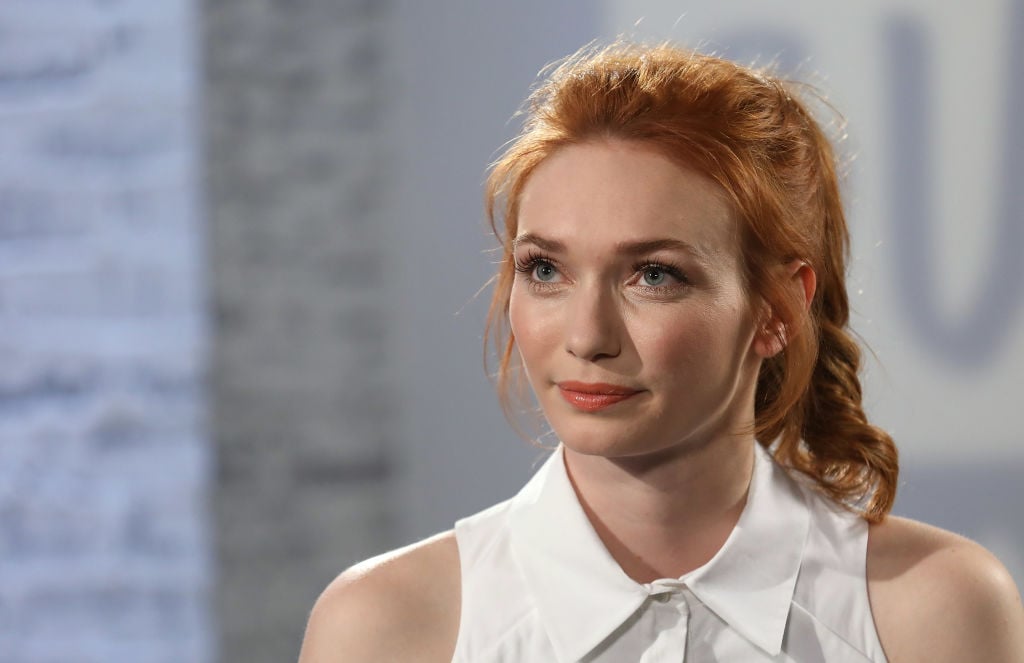 During her appearance on The Jonathan Ross Show, Tomlinson also addressed a question that's on minds of many Poldark fans: Will we ever get a Poldark reunion?
"I wouldn't say no [to a reunion] we'll see. It would be lovely to do a reunion, it would be amazing," she said. 
Poldark is based on a series of books by Winston Graham. The last five novels in the 12-book series weren't covered in the show. That leaves open the possibility that the show could return at some point to finish the story of Ross and his family. 
Several other cast members have said they'd be up for revisiting the show if creator Debbie Horsfield decides to pen another script. 
"I'd definitely come back in 10 years, it's been the privilege of my life doing this for the past five years, I'd absolutely love to come back," Luke Norris, who plays Dr. Dwight Enys, told GoodHousekeeping.com/uk.
Jack Farthing, who played George Warleggan, is also up for a Poldark reunion. 
"How on earth do you know what's happening in 10 years' time? Suffice to say I've adored working on it and if it's still as good and attractive as it is now then why not?" he said.
Tomlinson is ready to move on
While the actress said that working on the Cornwall-set drama that made her famous was "amazing" and she's not writing off the possibility of revisiting the character at some point, she's also ready to try something new. 
"I will miss it a lot, but it's time to do something else," she said. "It's exciting. It's opened lots of doors. It will always have a very fond place in my heart."
Currently, Tomlinson is starring in an adaptation of H.G. Wells's novel The War of the Worlds that's airing on BBC in the U.K. She's also been cast in The Nevers, a sci-fi drama set in Victorian London from Joss Whedon. It will air on HBO.