Ellen DeGeneres Is Relatable: Who Are Her Closest Friends?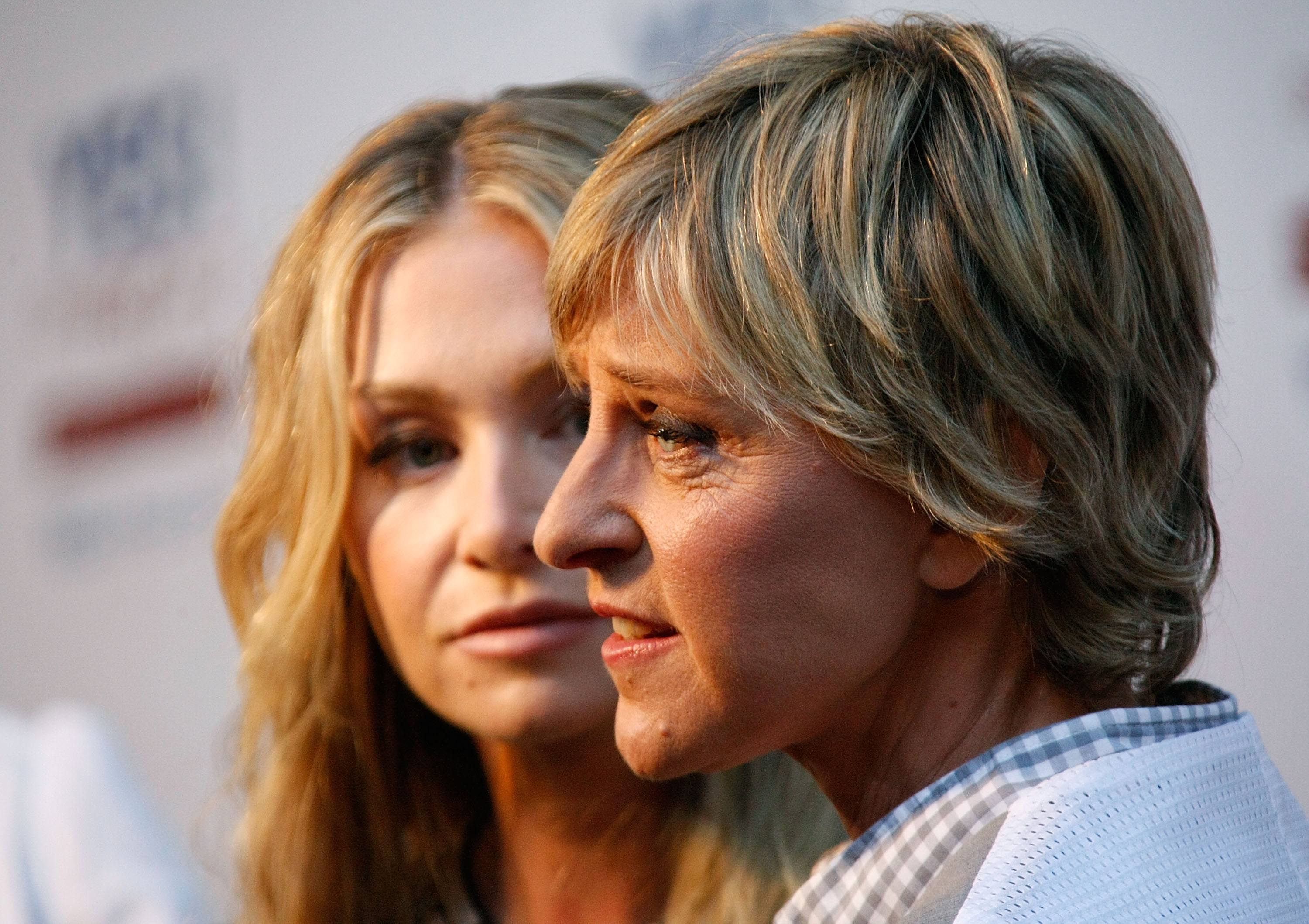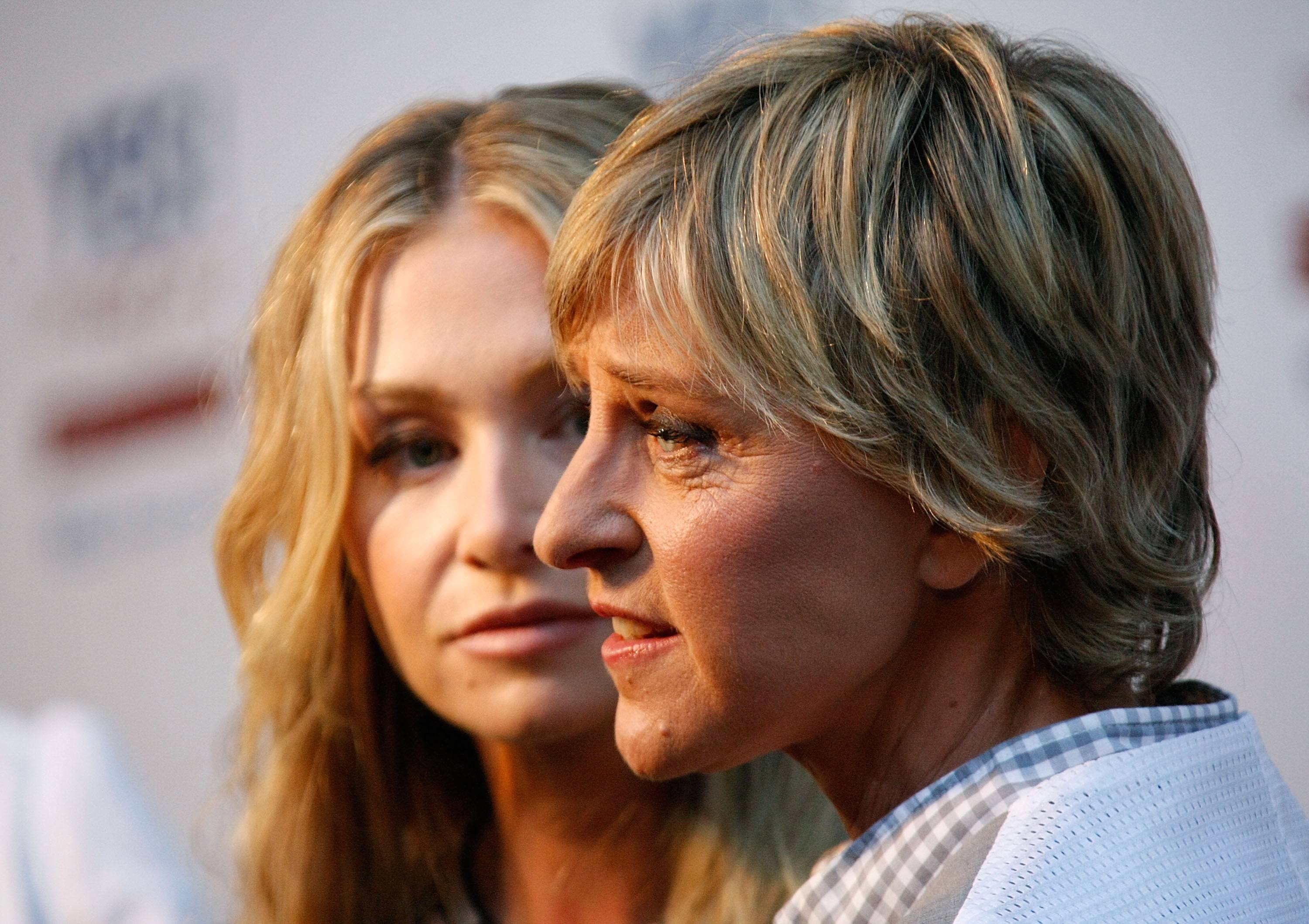 When asked what they think about Ellen DeGeneres, most people mention her generosity and friendly demeanor. Ellen approaches everything from politics to social issues with grace, humor, and aplomb. Her witty public persona is easy to relate to, but what is she like with her closest friends? The answer may surprise you.
Why people relate to Ellen
The Ellen DeGeneres Show offers daytime television fare that is as enjoyable to kids as it is to their parents. The 60-year old hostess relates to world leaders with the same sense of humor she evinces with celebrities, and she doesn't shy away from sensitive topics. Ellen makes things fun, and the fact that she's apt to pull a prank on some of Hollywood's brightest stars makes DeGeneres even more appealing, explains E! Online.
People who hang out with Ellen get the feeling they're laughing with their best friend at a pajama party. Ellen is a very funny woman, but there's more to her than good humor. She values her own opinions but doesn't take herself too seriously. Ellen's ability to weave important social commentary with random reflection makes the blonde talk show host one of the most beloved television personalities in 21st century America, explains Psychology Today.
Ellen's secret ingredient to 'relatability' may be her innate ability to make people think. Her brand of comedic reflection with a cause bodes well for people who become real-life friends with DeGeneres.
Ellen inspires audience laughter and cracks her friends up, too. Compared to Jerry Seinfeld who is more apt to zero in on absurdity, Ellen touches on idiosyncratic subjects and encourages viewers and acquaintances to slow down, embrace hobbies, and be kind.
Ellen's closest compadres
Ellen is so easy to relate to, just about everyone thinks they could be her BFF. That honor, however, is bestowed upon a very select few.
Pop singer Pink is definitely one of Ellen's best friends, says Pride magazine. When Pink announced her pregnancy, she did so on Ellen's talk show. Shortly thereafter, the singer and her baby daughter, Willow, made a live appearance on the show to wish Ellen happy birthday.
After the birth of her second child, Pink revisited the set of The Ellen DeGeneres Show and talked about how Willow was having a hard time adjusting to her new sibling. During the interview, Ellen suggested that Pink start writing more positive songs, reports Popsugar.
Pink ranks highly among the short list of DeGeneres' besties, but she's not the only person close to the popular talk show host.
A bevy of besties
According to Ranker, DeGeneres' closest pals include Friends stars Jennifer Aniston, Matthew Perry, and Courteney Cox. Songbirds Lady Gaga and Katy Perry rate highly among Ellen's best friends as do actresses Katherine Heigl and Pamela Anderson. Her very best friend, however, is most certainly her wife, Arrested Development star, Portia de Rossi.
Friendship (and marriage) built to last
Ellen DeGeneres is one of those lucky people who actually gets the chance to marry their best friend. Of an early meeting with Ellen, Portia told The Advocate that the comedienne "took her breath away" in a way that had never happened in her life. "I saw somebody," she continued, "and experienced all of those things you hear about in songs and read about in poetry. My knees were weak. It was amazing. And it was very hard for me to get her out of my mind after that."
If you're one of millions who already considers Ellen to be a good friend, you won't want to miss her new comedy special, Relatable, which is currently streaming on Netflix.