Ellen DeGeneres Joins These Crazy Deep State Conspiracy Theories
Eric Trump tweeted another deep state conspiracy theory, this time because he apparently does not understand how Twitter works. Trump tweeted a screenshot of Twitter's suggestions of accounts for him to follow, which included Barack Obama, Hillary Clinton, and comedian Ellen DeGeneres.
"Shocking… once again, here are the @Twitter 'suggestions' of who I should follow. #DeepState," he wrote. DeGeneres responded to the claim at the beginning of her show, Rolling Stone reports. "If you know me at all, you know I don't pay attention to politics, but unfortunately, politics pays attention to me," she said. "So, I have some questions. First of all, which one is Eric? Did he kill the elephant or the cheetah?" Eric Trump is not the only Trump who believes in deep state conspiracy theories. His dad — as well as the rest of the Trump administration — follows them too. Here's a taste of the insanity.
1. What is the deep state, anyway?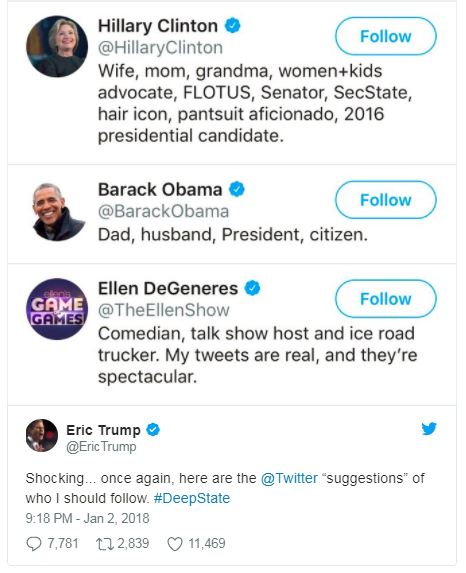 As CNN points out, the idea of the "deep state" remains central to the beliefs of people like Breitbart executive Steve Bannon and his ilk. Its basic tenet relies on a sort of extra-judicial government being run in the shadows of the public-facing government. In other words, a deep state that sets maintaining the status quo as its primary objective. The deep state does not fall in line with either party. It represents more of an agreement by the establishment to keep its hold on power for as long as humanly possible.
Next: Trump acknowledged the deep state after this investigation.
2. Mueller is actually part of a government conspiracy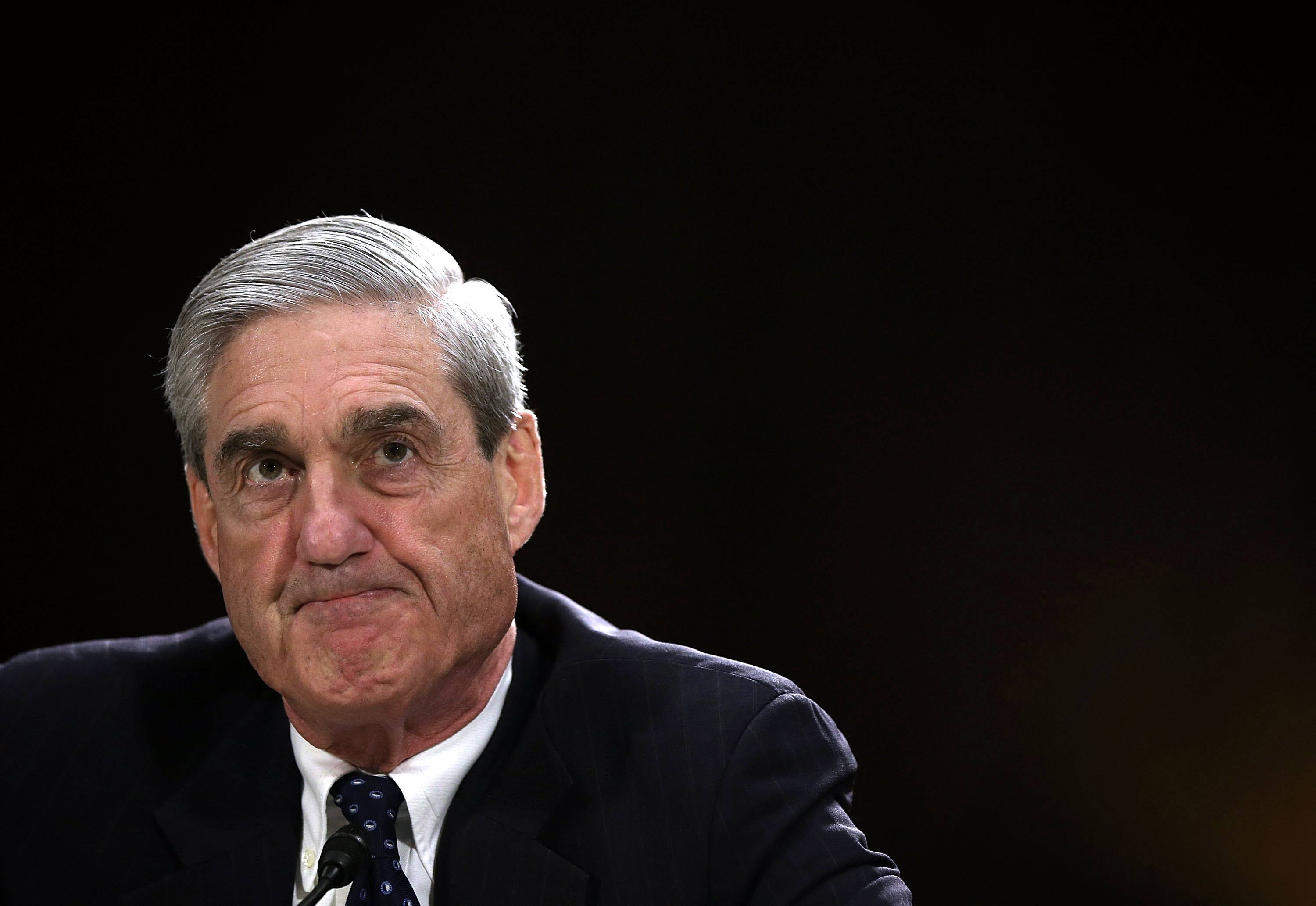 Trump first embraced the deep state in a tweet in late November 2017. "Charles McCullough, the respected fmr Intel Comm Inspector General, said public was misled on Crooked Hillary Emails. 'Emails endangered National Security.' Why aren't our deep State authorities looking at this? Rigged & corrupt?"
As CNN explains, when Trump complains about why the deep state should look at Clinton's emails, he probably intends to throw attention away from his own legal troubles. The Trump camp has much to fear from Robert Mueller's special investigation into his own campaign's activities and possible Russian collusion.
Next: Trump also fears covert interference from this rival.
3. Barack Obama runs a shadow government from his home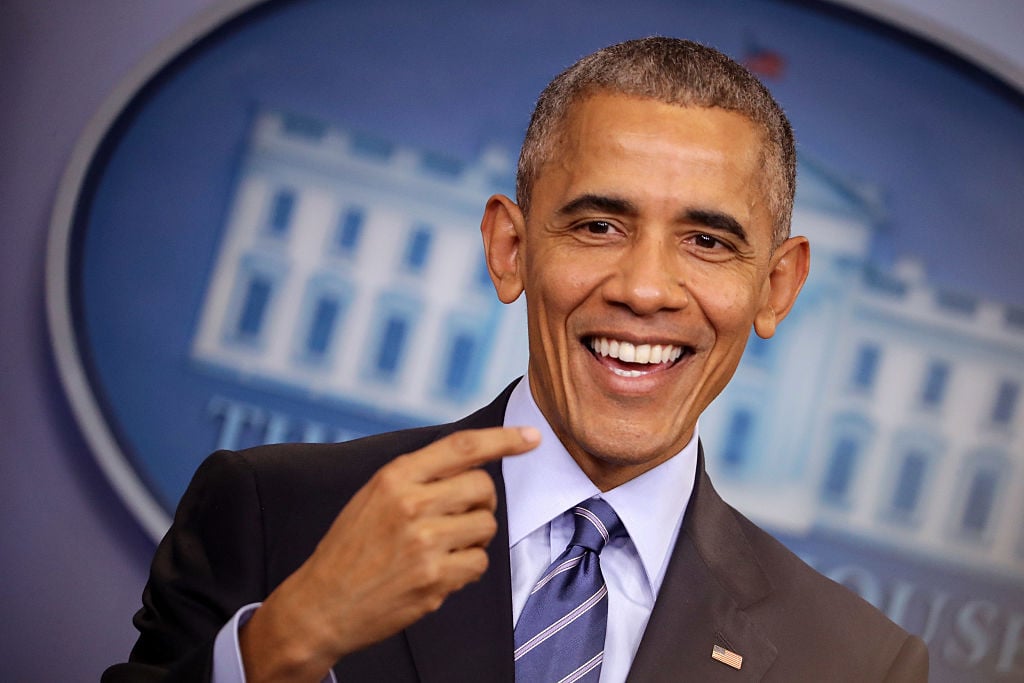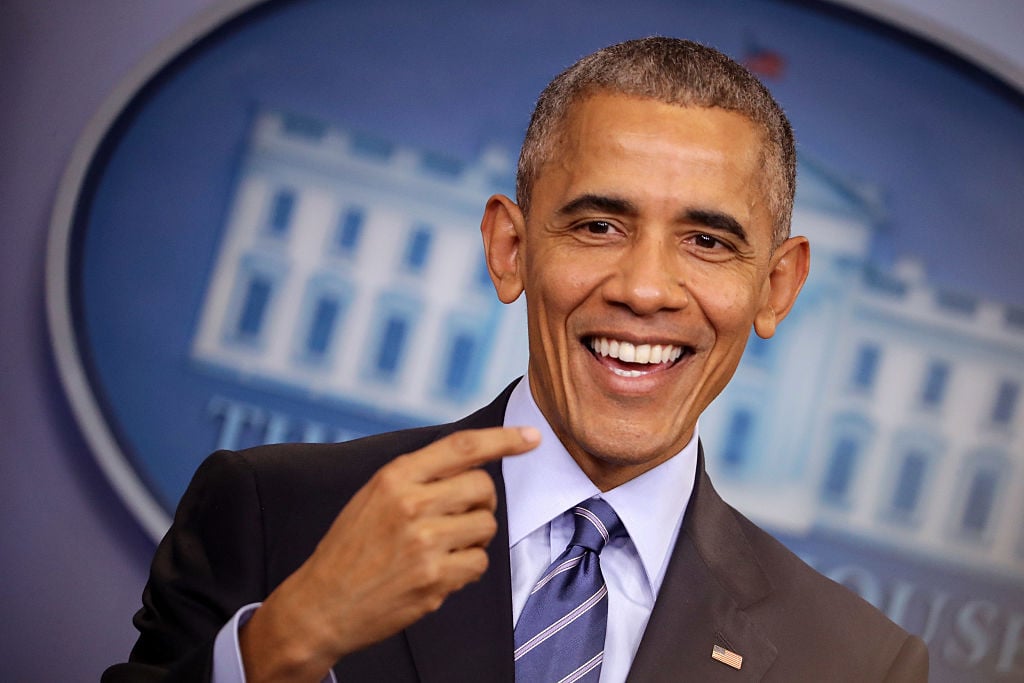 The Hill reports that Rep. Mike Kelly alleged during a private speech that former President Barack Obama remains in Washington to run a secret operation to take down Trump. "President Obama himself said he was going to stay in Washington until his daughter graduated," Kelly said at a Republican-only event. "He's only there for one purpose and one purpose only, and that is to run a shadow government that is going to totally upset the new agenda."
Kelly's office later clarified that the lawmaker does not really think Obama"personally" runs a shadow government. Newsweek adds that on Fox & Friends, Ed Klein said that Obama and his aides were "setting up what they're calling a shadow government." In February 2017, The New York Post also reported that Obama controls "an army of agitators" and runs a shadow government "from a bunker less than two miles from the White House." The claim later spread across far-right blogs and websites.
Next: Conservatives won't let up on Clinton for this surprising reason.
4. Hillary Clinton serves as a 'shadow' president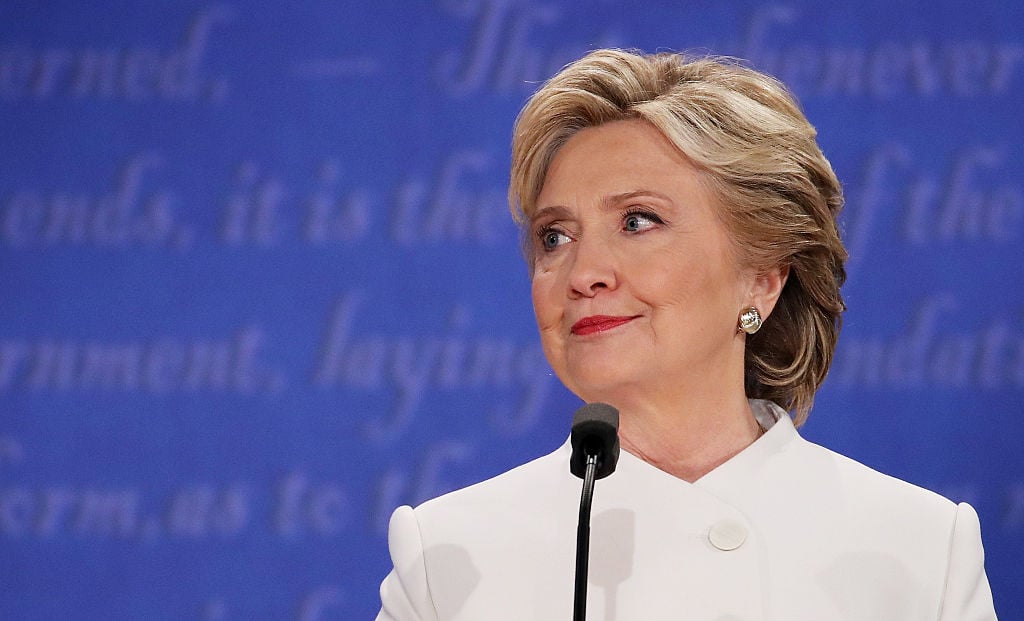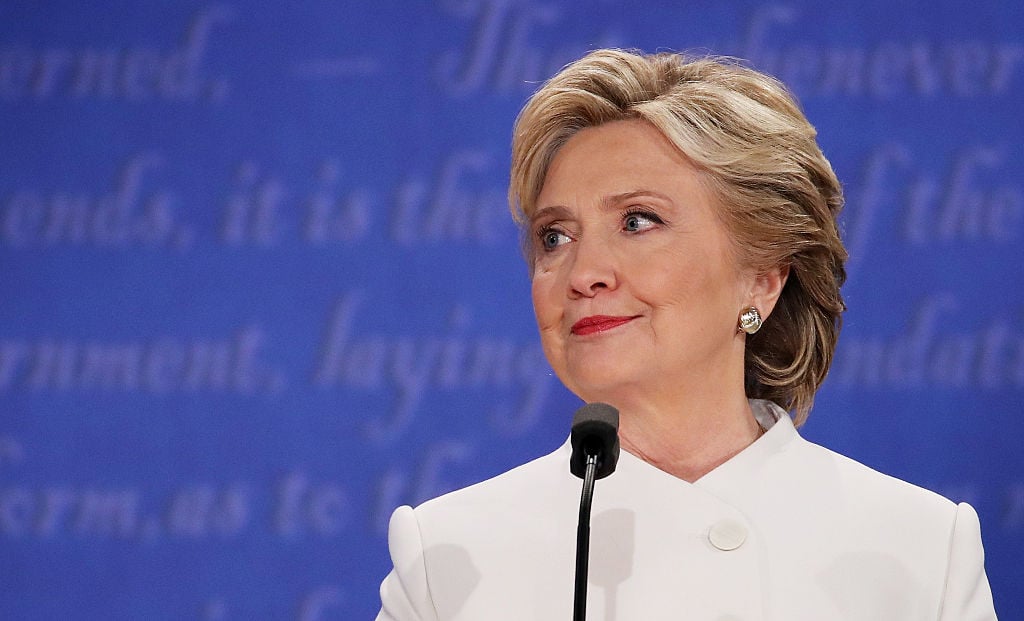 According to Salon, Fox News responds to Clinton's every move as if she were the leader of the free world and the beacon of Americanism. That's because they think she is. Fox News reporter John Roberts asked Trump to comment on what Clinton said about the NFL. He later clarified why he asked the question on Twitter. He tweeted, "As long as HRC operates as 'shadow president,' what she says carries relevance and weight." That explains the Conservative media's — as well as Trump's own — obsession with a now-private citizen's email history and daily life.
Next: Trump also wants this citizen investigated for her involvement.
5. The justice department is in on it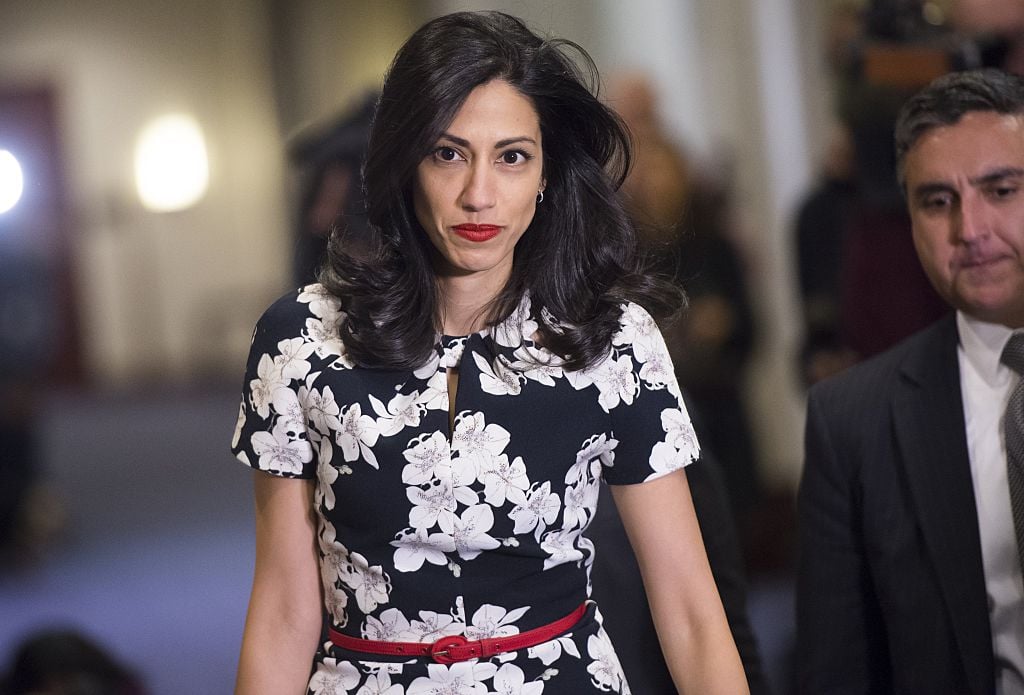 CNN recently wrote that Trump suggested Clinton's top aide Huma Abedin should go to jail for reportedly including log-in details for government email accounts in personal emails. "She put Classified Passwords into the hands of foreign agents. Remember sailors pictures on submarine? Jail! Deep State Justice Dept must finally act?" Trump tweeted, apparently referencing a Daily Caller report.
Abedin, Clinton's deputy chief of staff, regularly forwarded work emails to her personal address, according to the FBI report. "She would use these accounts if her (State) account was down or if she needed to print an email or document. Abedin further explained that it was difficult to print from the DoS system so she routinely forwarded emails to her non-DoS accounts so she could more easily print." The FBI also said that they found no evidence Abedin did so with malicious intent.
Next: The administration's leaky White House looks like evidence of this.
6. Trump sees leaks as proof the deep state exists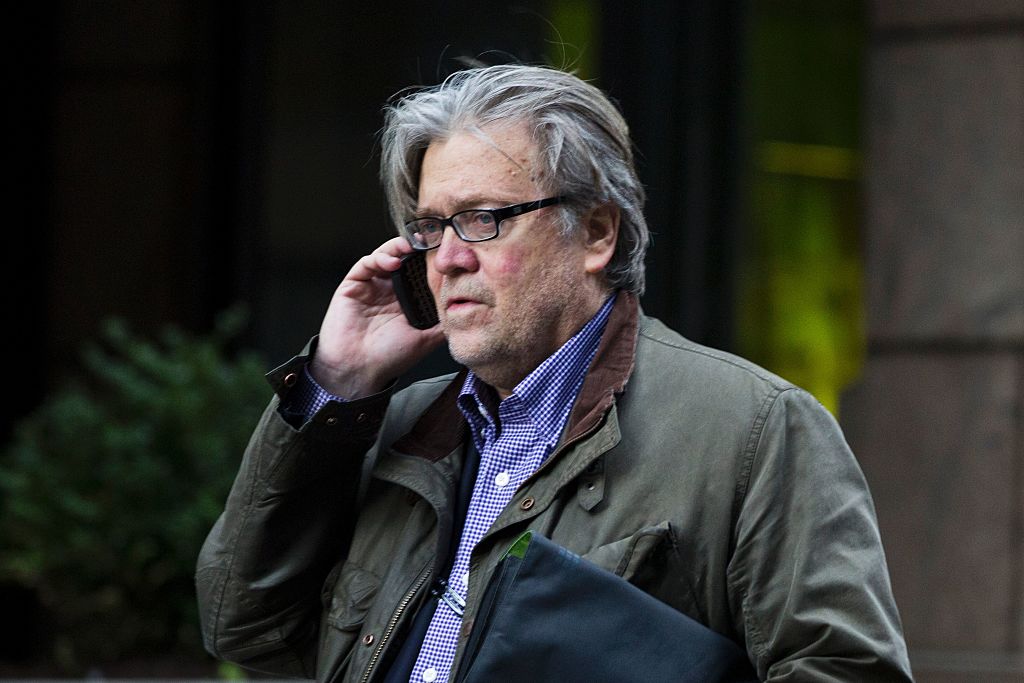 According to Politico, the Republican-led Senate Homeland Security Committee released a report that found the Trump administration experienced national security leaks "on a nearly daily basis" and at a far higher rate than its predecessors encountered. After the report got picked up in the conservative media, Donald Jr. tweeted a link to it. "If there ever was confirmation that the Deep State is real, illegal & endangers national security, it's this," he wrote.
Recently though, Trump blamed Bannon for everything from leaks to the news media to the upset GOP loss in last month's Senate race in Alabama, The Washington Post reports. "Steve pretends to be at war with the media, which he calls the opposition party, yet he spent his time at the White House leaking false information to the media to make himself seem far more important than he was," Trump's statement read.
Next: A top adviser said "of course" the deep state exists.
7. Even Newt Gingrich buys into the conspiracy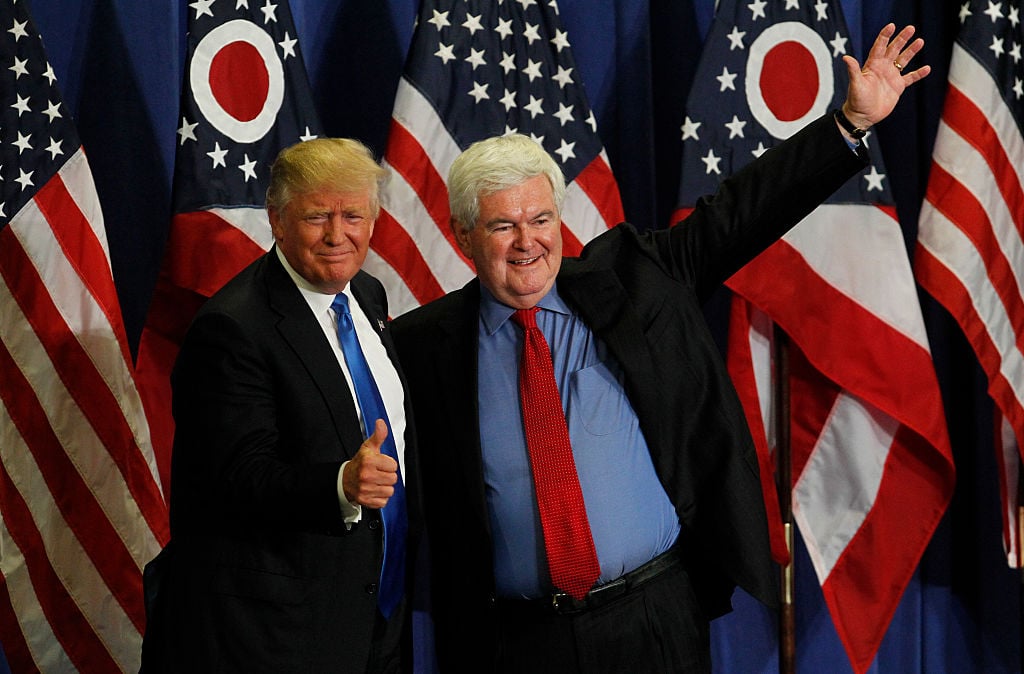 According to Politico, Trump adviser Newt Gingrich said he spoke with Bannon about the issue. He declared, "Of course, the deep state exists. There's a permanent state of massive bureaucracies that do whatever they want and set up deliberate leaks to attack the president. … This is what the deep state does: They create a lie, spread a lie, fail to check the lie, and then deny that they were behind the lie."
To break it down, the president of the United States and his advisers believe a secret, non-partisan government exists to control the real government. Sensible people from both parties — and across America — find that laughable.
Next: DeGeneres responded with her typical humor.
8. Comedian says she just doesn't have time for it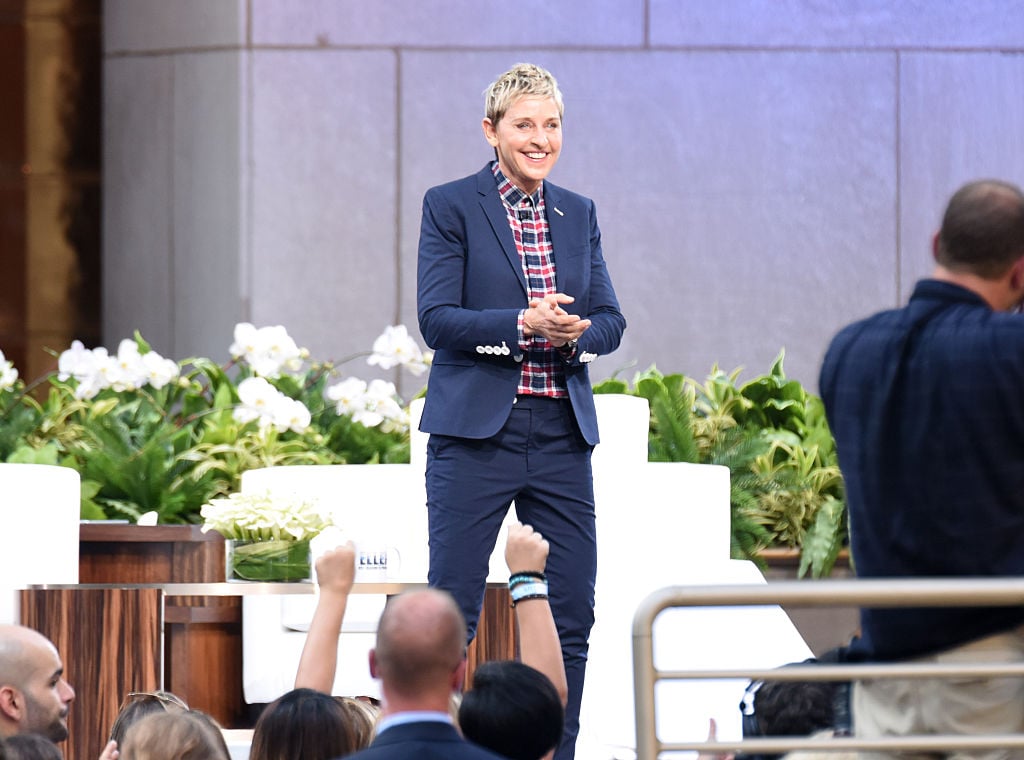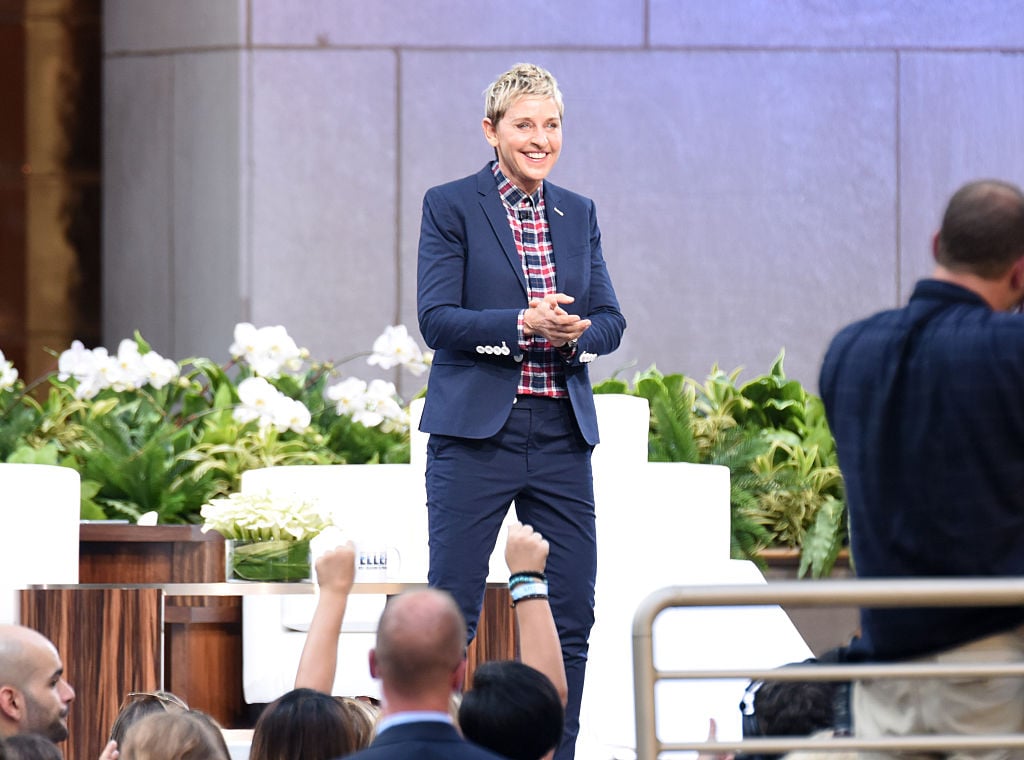 "I just wanna say, Eric, I am honored that you think that I'm powerful enough to be part of a government conspiracy," DeGeneres said. "I am sorry to disappoint you, I am not part of the deep state. Even if somebody wanted me to be involved, I don't have that kind of time. I've got my gay agenda meetings on Mondays. I've got on Wednesday Beyoncé and I host an illuminati brunch. And then Portia and, I on the weekends, are desperately trying to have a baby so I can't. I don't have time."
She further clarified how the Twitter algorithm actually works. "I mean, it could be a conspiracy or it could be because your sister Ivanka follows me on Twitter, and your sister Tiffany follows me on Twitter, and maybe you should follow me. I mean, because I post a lot of cute videos."
Follow The Cheat Sheet on Facebook!