Ellen Pompeo Initially Wanted to Pass on 'Grey's Anatomy' for One Reason
Imagine Grey's Anatomy without Ellen Pompeo.
It's near impossible to do given she's been playing the "dark and twisty" character of Dr. Meredith Grey since the show premiered in 2005 and has become a pivotal member of the cast. But the 49-year-old actress once revealed she didn't want to take the role. Of course, Pompeo ultimately did and now she doesn't think she'll ever leave the show. Find out why the mother of three didn't want to star in Grey's Anatomy ahead.
Why Ellen Pompeo almost turned down a role on 'Grey's Anatomy'
In honor of the show's 200th episode — Grey's Anatomy is now on episode 350 — TV Guide rounded up audition stories from the cast. Justin Chambers (Dr. Alex Karev), James Pickens Jr. (Dr. Richard Webber), Patrick Dempsey (Derek Shepherd) — he thought Shonda Rhimes, the show's creator, didn't like him for the role of Derek — among others, shared how they ended up on the series. And, of course, so did Pompeo.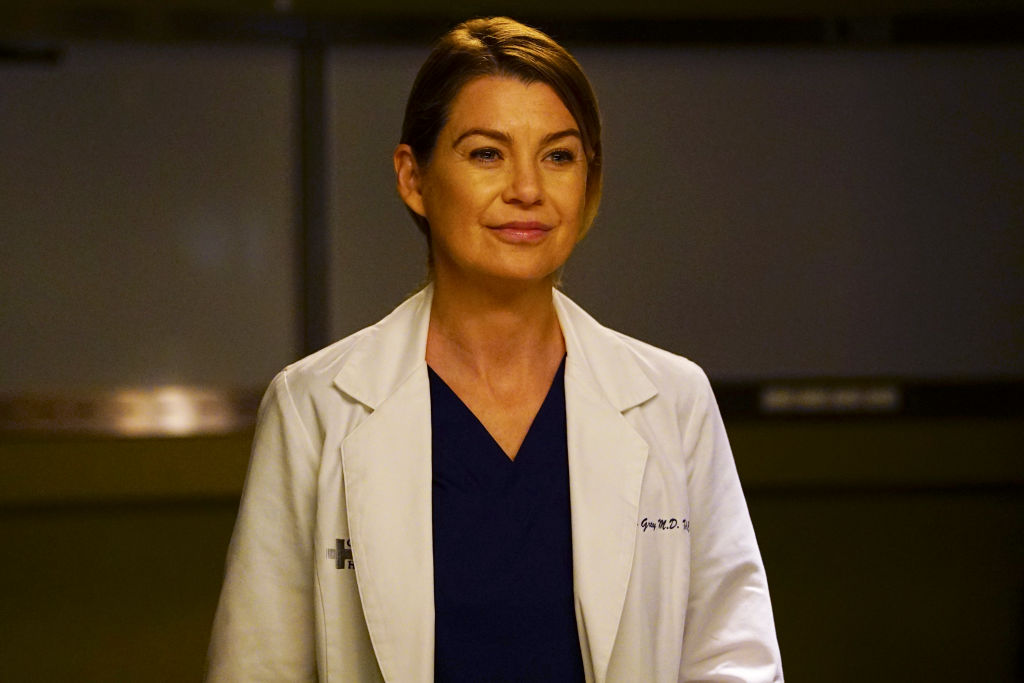 The actress explained she wanted to go with another ABC pilot over Grey's Anatomy. But before she revealed how exactly she ended up on the medical drama, she said she didn't have to audition for the role.
"I was offered the role of Meredith. I had done a movie for the studio called Moonlight Mile, so the studio was aware of me," Pompeo said. "Then… I met Bob Orci and Alex Kurtzman … We sat down and talked about me possibly doing an arc on Alias," which was a popular series at the time starring Jennifer Garner.
She continued saying, "That didn't happen. Bob and Alex wrote a show called Secret Service. I really wanted to do that and the studio really wanted me to do Grey's [Anatomy] instead. I wanted to do the Secret Service pilot that didn't go, of course; me and my brilliant choices. I read Grey's [Anatomy] and I went and met Shonda [Rhimes] and I decided to come on and do this. It was just an invitation and I happily accepted."
There you have it. If Secret Service would've taken off, Pompeo might be known for her role on a completely different ABC series. Thankfully, she ended up on Grey's Anatomy because now we couldn't picture anyone else playing the role of Meredith.
Only Pompeo and Rhimes have the power to end 'Grey's Anatomy'
Typically with any TV series, there's a risk of being canceled by the network. But that's not the case with Grey's Anatomy. Earlier this year, ABC made it clear they wouldn't end the series, only the show's creator and Pompeo could do that. 
"They are as deep a part of the fabric of ABC as anyone, and certainly it will be up to them whether or not they want to continue the show," Karey Burke, ABC Entertainment president, said referring to Pompeo and Rhimes during a panel discussion at the Television Critics Association in Aug. 2019.
After more than a decade of working together, Rhimes and Pompeo have formed a close bond. So close they've got a pact about when the end of Grey's Anatomy will happen. 
In a 2017 interview with E! News, Pompeo revealed the pact she and the actress have about the end of the show. 
"Ellen and I have a pact that I'm going to do the show as long as she's going to do the show, Rhimes said before adding, "So, the show will exist as long as both of us want to do it. If she wants to stop, we're stopping."
Pompeo's contract ends in 2020 but based on everything she's said about Grey's Anatomy and continuing the show, we think she'll be wearing a ferry boat scrub cap for years to come.Find out how Sandra Oh's audition for the part of Cristina Yang went here.