Ellen Pompeo Says What Many People Are Thinking About Gabrielle Union's Exit From 'America's Got Talent'
The news of Gabrielle Union's exit from America's Got Talent was shocking on its own. But no one expected the reports that followed.
While sources initially made it seem as if her departure was merely another panel rotation, insiders have since claimed that Union was ousted from the show after speaking out about the work environment at AGT.
The news prompted a barrage of emotional reactions online, including one from Grey's Anatomy star Ellen Pompeo. In a series of tweets, Pompeo said what many people have been thinking about all of this.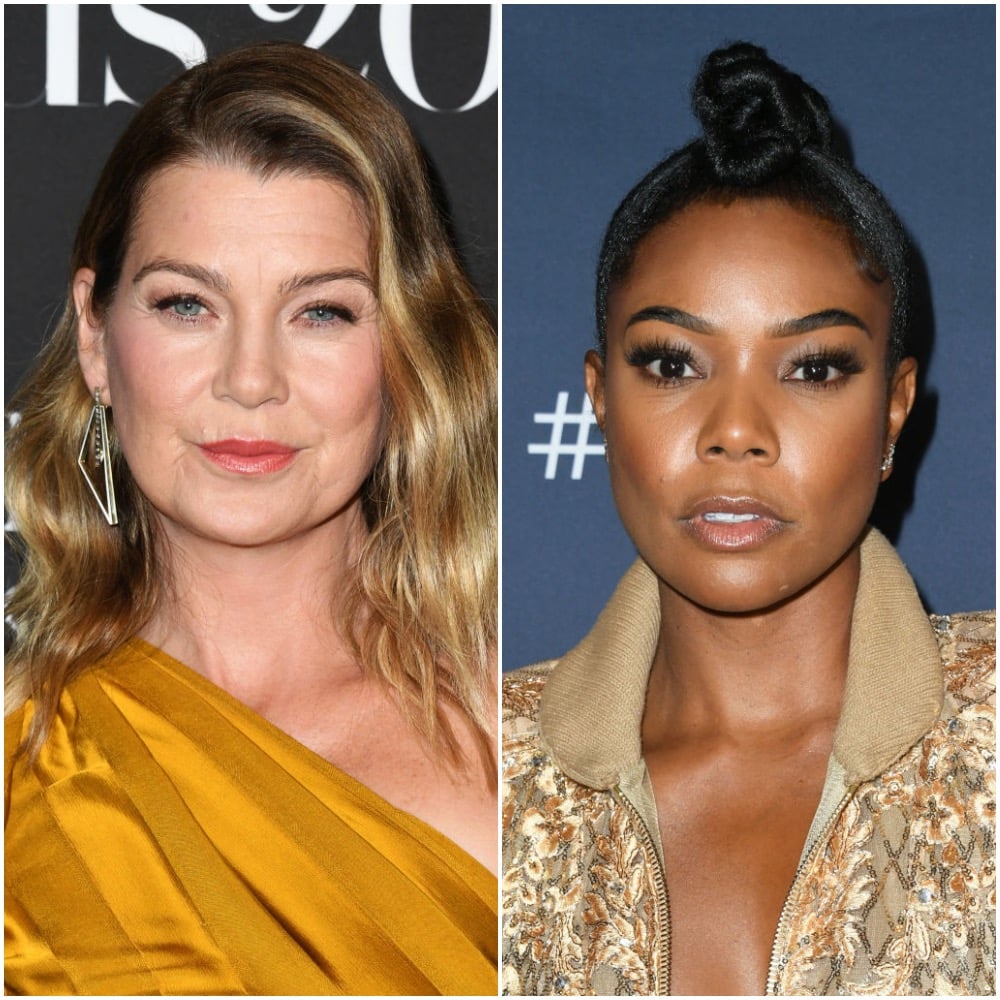 Inside Gabrielle Union's departure from 'America's Got Talent'
On Nov. 22, news broke that Union, as well as Julianne Hough, would not return for the show's 15th season. Both women had only been on the show for the 14th season, which ran from May to September 2019.
A day later, on Nov. 23, blog Love B Scott shared a report that offered more insight into Union's exit. Sources told the website that Union's departure came after she spoke out about "problematic" situations on the show.
Variety later reported that one of those situations involved a racial joke that Jay Leno allegedly made while guest-hosting the show. The remarks were ultimately edited out of the episode, which aired on Aug. 6.
Sources also told Variety that Union and Hough received "excessive notes" about their physical appearance during their time on the show. Executives allegedly told Union on multiple occasions that her hairstyles were "too black" for viewers.
In response to the report, NBC shared a statement that read:
"'America's Got Talent' has a long history of inclusivity and diversity in both our talent and the acts championed by the show. The judging and host line-up has been regularly refreshed over the years and that is one of the reasons for AGT's enduring popularity. NBC and the producers take any issues on set seriously."
Twitter reacts to Gabrielle Union's exit from 'America's Got Talent'
The news has sparked many conversations online about race, power, and influence. Pompeo is one of many who took to Twitter to react to Union's exit, writing in a series of messages on Nov. 28:
"It's unfortunate that @nbc the same network that protected disgusting men like Matt Lauer and punished women for speaking out or not putting up with it…has not changed their practices or culture. I support @itsgabrielleu commitment to speaking up to injustice. It takes courage" Pompeo started, referencing former Today show anchor Matt Lauer's firing over sexual misconduct allegations.
In a follow-up tweet, Pompeo wrote that her message was specifically targeted at "white girls," whom she asked to "stand with your sisters on the front lines."
"This is a teaching moment..It's important..white girls I'm talking to you..whether you truly understand what racial injustice is or not..that you stand with your sisters on the front lines. Don't cut side deals & don't not get involved because it isn't your issue..because it is," she continued.
"Workplace cultures will continue to be toxic until there is unity and solidarity among all women," Pompeo added. "If you go for self in these moments you undermine the work we are out here trying to do. Obviously this network feels like they can operate like this and it's okay."
Gabrielle Union will be OK
Union has seen the outpouring of love and made it clear that she'll bounce back from this.
"To all the friends and family that have my back and all the friends and family I've never met who show love and support when everyone is looking and when no one is looking…All praise, gratitude, and thankfulness," she captioned a Nov. 28 photo of her husband, Dwyane Wade, and their blended family.
Though her days on AGT have ended, Union still has her acting career, a beautiful family, and thousands of supporters who have her back.