How Elon Musk Could Become the Richest Person in the World — Without Ever Getting a Paycheck
Elon Musk is a busy man. He's sending rockets and cars into orbit with his SpaceX company. And his Boring Company is anything but. It's changing how cities build their infrastructure, plus it's selling flamethrowers on the side. But what he's really known for is being the founder, CEO, and product architect at electric car company Tesla.
Elon Musk could become the richest person in the world thanks to Tesla. In fact, Musk could be the world's first trillionaire. Tesla isn't going to pay Elon Musk a salary. But he could become the richest person in the world anyway.
The background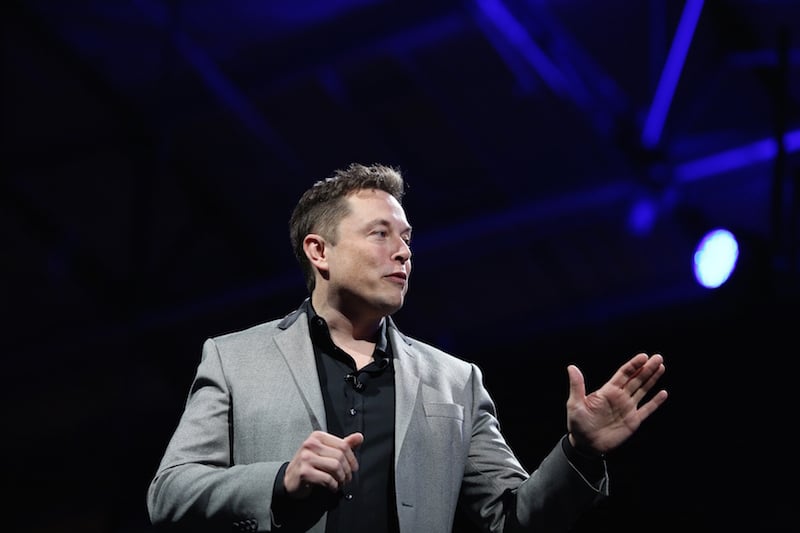 Elon Musk is compensated with stock options.
Musk still earns a modest salary from Tesla.
In January of 2018, Tesla announced Musk won't be paid a salary. Instead of a regular paycheck, he can cash in on stock options he'll receive if Tesla reaches certain benchmarks by 2028.
However, due to California state law, Tesla must pay Musk at least minimum wage, and CNBC reports he makes about $37,000 per year. As we're about to find out, he'll make a lot more than that if he hits all the benchmarks. In fact, if it all goes well, Elon Musk could become the richest person in the world.
Next: Elon Musk might need some target practice.

How it works
There are $50 billion steps relating to Tesla's market value.
Revenue and earning targets are also a big part of the plan.
Tesla implemented 12 benchmarks the company needs to hit for Elon Musk to receive his stock options. Starting at $100 billion, Tesla wants to see the company's market value hit $650 billion by 2028.
If it gets to $650 billion, Musk would receive 20.3 million shares of Tesla stock. The company started 2018 worth $59 billion. There are revenue and earnings goals that make it an all-or-nothing proposition for Musk. We'll get to those in a minute.
Next: One group loves this plan.
Why go this route?
Musk gets paid only if Tesla succeeds, and shareholders love it.
If successful, Tesla would be one of the world's most valuable companies.
As The Drive reports, reaching the performance goals means Tesla would be more valuable than Amazon, Facebook, and Microsoft. It's a bold goal, but Musk's compensation package gives him a ton of incentive to make it happen.
Tesla shareholders have to love this idea. If Musk succeeds and Tesla turns into one of the world's most valuable companies, they benefit too. They won't reap any rewards if Musk doesn't succeed, but they won't be paying him a huge salary while he and the company struggle.
Next: Spinning the record again.
Elon Musk has been here before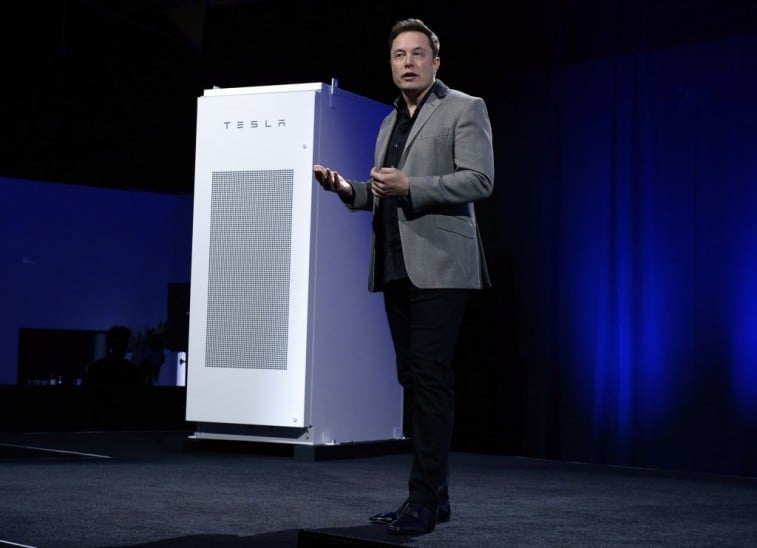 Musk took a similar deal in 2012, and the results were staggering.
Tesla was worth just $3.2 billion when the first compensation plan started.
Tesla and Musk adopted a similar plan in 2012, and it paid off for both parties. Tesla's value increased 17-fold from 2012 to 2017, and Musk hit nine of 10 incentive goals. And as Fortune reports, that last target was a stretch goal — operating at a 30% margin in four straight quarters.
Next: This won't be easy.
Everything has to go according to plan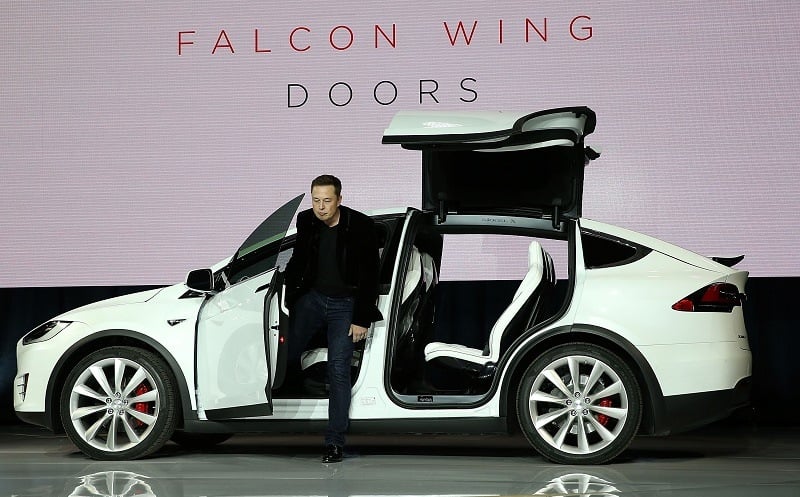 It won't be easy for Musk to maximize his stock share.
Tesla is looking for huge revenue and earnings increases.
As we discussed earlier, for Musk to earn the full amount of Tesla stock, he has to take the company's market value up to $650 billion. But Musk has to do more than drive up Tesla's value. He has to meet 12 of 16 revenue and earnings goals to get the full vesting.
The top revenue target is $175 billion, about 15 times higher than 2017 levels. The earnings target is more ambitious at $14 billion, which is 21 times higher than 2017. It won't be easy, but if Musk reaches those goals he will reap huge financial benefits.
Next: Musk is gunning for Jeff Bezos, Bill Gates, and Warren Buffett.
If it all happens, Musk could be the world's richest person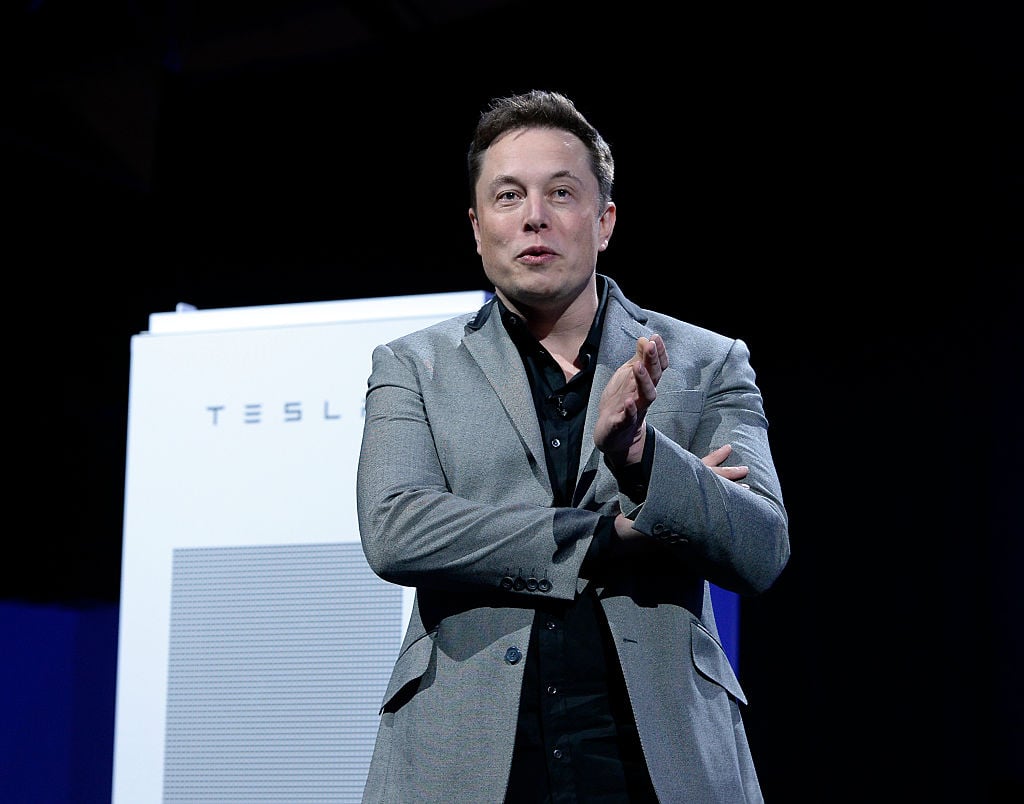 Musk would own 28.3% of Tesla stock.
He'd join Jeff Bezos, Bill Gates, and Warren Buffett at the top of the rich list.
At the time of the Tesla stock shares announcement, Elon Musk was worth an estimated $21.8 billion. That's nothing to sneeze at, but he was far from the top 10 of the world's richest. If he hits all the goals, however, Elon Musk could become the richest person in the world. Think about it.
If Musk owns 28.3% of Tesla stock, which he would if he hits all the benchmarks, and Tesla is worth $650 billion, then his share of the company would be worth nearly $184 billion. And that's how Elon Musk could become the richest person in the world.
Next: There's more to Musk's money-making maneuvers than Tesla.
Surging past $200 billion is possible for Musk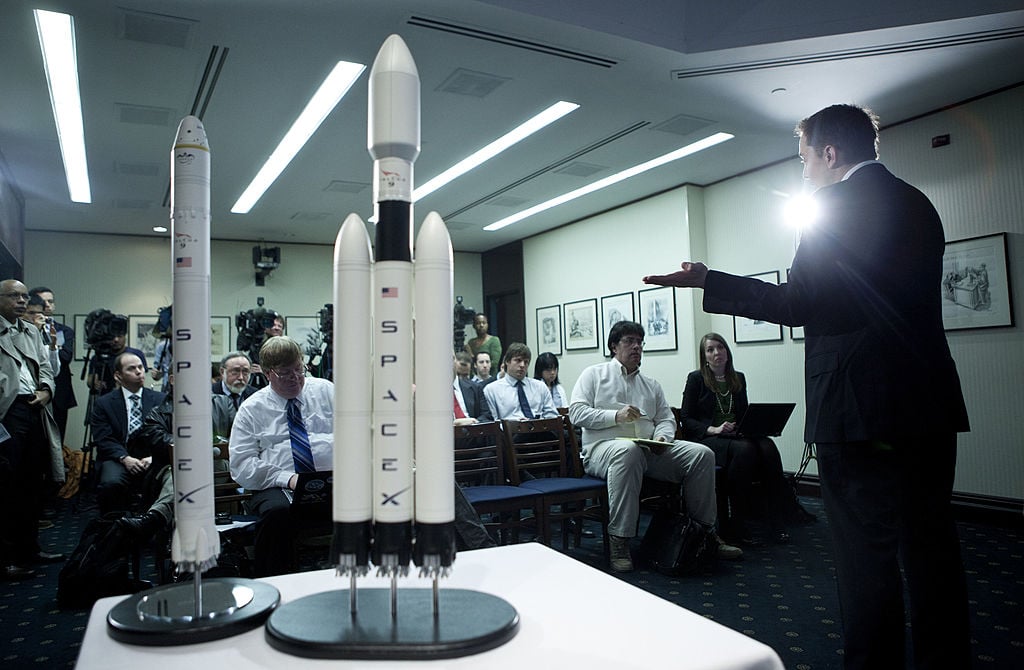 Bezos, Buffett, and Gates aren't going away
Tesla isn't the only way Elon Musk makes money.
As Amazon continues growing, CEO Jeff Bezos keeps adding to his net worth. Bill Gates and Warren Buffett are worth well more than $80 billion each. That trio is going to remain near the top of any rich Americans list, but Elon Musk's net worth is poised to grow.
As we've already discussed, Tesla isn't Elon Musk's only big venture. He's also the man behind SpaceX.
SpaceX is privately held, but according to Bloomberg, Musk owns 53% of the company valued at about $21 billion. That makes his share worth about $11.1 billion. Take the $184 billion he could make from Tesla stock, add in $11 billion from SpaceX, and Musk is pushing $200 billion net worth.
Next: Do the brakes on this Tesla work?
This is a very risky move for Elon Musk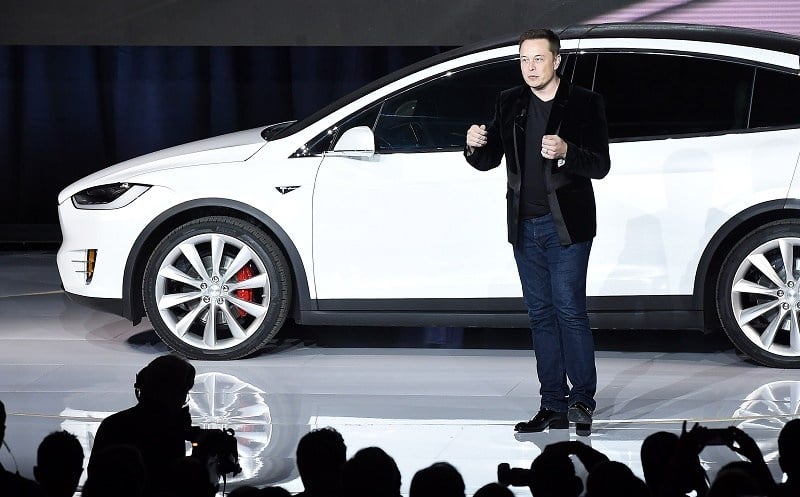 Putting all the eggs in one basket is a gamble.
Tesla is notorious for its production delays.
Being compensated only in stock options paid off once for Elon Musk. This new deal is a bigger gamble. After all, if Musk doubles Tesla's value but doesn't reach any of the revenue or earnings goals, he'll get nothing.
Growing Tesla into a $650 billion company won't be easy. Sure, the company has several models, and its growth so far is proving critics and doubters wrong. However, some troubles along the way, such as production delays and reliability issues, have some people ditching their Model 3 reservations. If the problems continue, Musk and Tesla will feel the effects.
Check out The Cheat Sheet on Facebook!