Elton John Gave Taron Egerton a Hilarious Drag Name
Elton John is one of the most widely-known singers of the past few decades. He has released many popular songs and earned numerous awards throughout his career. John was even knighted by Queen Elizabeth in 1998 for all the work he did in music and philanthropy.
Meanwhile, Taron Egerton is an actor who has been appearing in a number of popular movies, such as Kingsman: The Secret Service (2014), Sing (2016), and Rocketman (2019). Although Egerton is not likely to be awarded a knighthood just yet, he recently got something else just as cool: a drag name created by Elton John. Read on below to find out how John came up with a hilarious name for Egerton.
Taron Egerton played Elton John in 'Rocketman'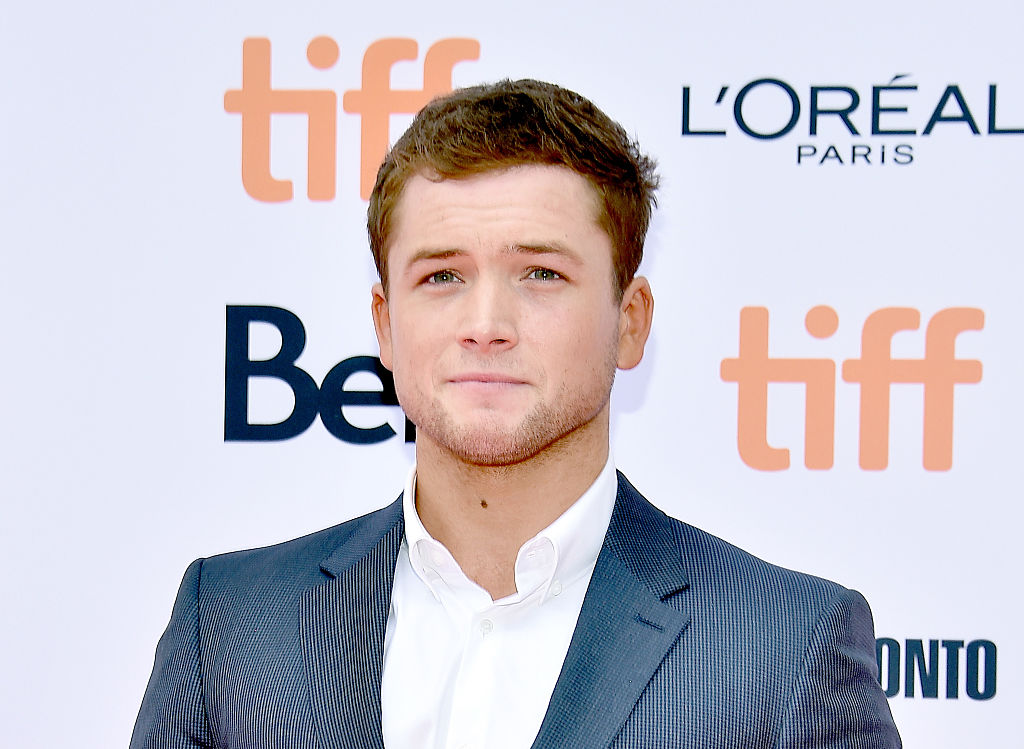 Egerton and John got to know each other during the filming of Rocketman, a biopic about John that starred Egerton as the singer himself. The film was released earlier this year and is a huge success. It grossed over $200 million worldwide and received a lot of positive reviews.
While Egerton and John became close because of Rocketman, John was actually already a part of Egerton's life long before Rocketman came into existence. Growing up, Egerton and his family loved John's music. Egerton even performed John's hit single, "Your Song," when he auditioned for the Royal Academy of Dramatic Art in London.
The two of them met for the first time on the set of Kingsman, where Egerton had a starring role and John had a cameo.
Taron Egerton recently revealed the drag name that he got from Elton John
Egerton and John have become so close that John even gave Egerton a drag name. On Jess Cagel's Sirius XM show, Egerton shared that he got the name when he visited John at his home in France.
"I have a camper van — like a VW [RV] — that I spend a lot of time in," Egerton said, "He finds that very funny, for some reason. So my name is 'Blodwyn' — which is a Welsh name — 'Blodwyn Campervan.'"
Egerton himself is Welsh, so the name played on his heritage as well as his van. The actor seemed to like the name and was not afraid to embrace it.
He revealed: "Actually, that night, after he'd gone to bed, I stole his Polaroid camera and wore some of my girlfriend's clothes and did a little photoshoot and left it there in the kitchen for them for after we'd left of me dressed as my vision of Blodwyn Campervan."
Elton John himself also has special names
Aside from giving people like Egerton names, John himself has a variety of monikers that he is known as. First off, John was born as Reginald Kenneth Dwight. He decided to adopt the name Elton John when he began his career as a musician.
John shared in an interview in 1987: "When I became Elton John, it was like a new lease on life. I didn't particularly like being Reg Dwight. It had too many unhappy memories."
He also legally changed his name to Elton Hercules John in 1972.
Another name that John sometimes goes by is Sharon. This came from his friendship with fellow singer Rod Stewart.
As Stewart shared in his memoir many years ago: "Our mutual friend Long John Baldry had christened me 'Phyllis,' he had christened Elton 'Sharon,' and that's what we were to each other: Phyllis and Sharon. Or just 'dear'."
It has also been said that John and Stewart were given these female names because the two of them used to be rivals and would engage in catty behavior towards each other.