Is Emilia Clarke Primed to Become America's Next Big Movie Star?
Emilia Clarke has some things in common with her on-screen, Game of Thrones queen, Daenerys Targaryen. They've both persevered through near-death experiences and they both have multiple names (Emilia Isobel Euphemia Rose Clarke and Daenerys Stormborn of House Targaryen, first of her name, Rightful heir to the Iron Throne… etc.). But Clarke has a whole career ahead of her, which is more than the writers of Game of Thrones gave Daenerys, so what's next for the actress, and is she going to be the next big movie star in America?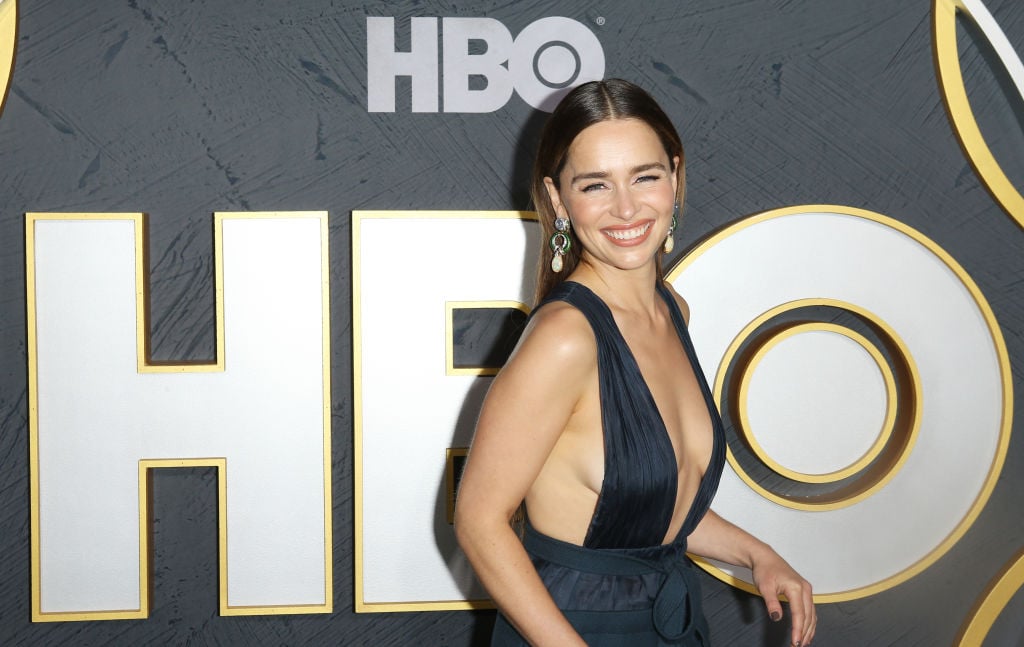 Emilia Clarke's upcoming roles
Clarke has one major film coming out this year, and that's Last Christmas which also stars Crazy Rich Asians' Henry Golding as her love interest. Clarke's character Kate is much less upbeat and smiley than Clarke is in real life, and she is a bit of a mess. She also went through a major health scare, and is a bit jaded it seems.
Golding's Tom is there to help pick up the pieces of Kate's life, but some fans think he's just a ghost or spirit of some kind. Regardless, it might just turn into a new Christmas classic.
With that being said, she has another movie to be on the lookout for called Above Suspicion. She plays Susan Smith in the film, which is based on a real-life case of the "first-ever conviction for murder of an FBI agent," according to IMDb. However, the movie still doesn't have a release date, even though it seemed to have started filming back in 2016 according to Deadline. There's even a trailer online, but, again, no release date.
Will 'Above Suspicion' be a hit?
It's hard to say, but according to a blog post by Joe Sharkey who wrote the original book the movie was based on, it will be. But even he's been questioning everyone involved about the movie's release. In his blog post from Aug. 12, 2018, he wrote that he was a bit embarrassed to not have an answer.
Colleen Camp, an executive producer on the film, told Sharkey that the film is "brilliant" but due to television rights and production back and forth, it's being held up. "Essentially, she said, studios want to be able to follow a hit movie with television and other spinoffs," Sharkey wrote.
Both he and Camp believe the film will be a hit, but it's, of course, too soon to tell if this will be a breakthrough for Clarke. She's known so well for being Khaleesi, Mother of Dragons, and has proven her acting tenfold, but hasn't been in a major blockbuster besides Solo: A Star Wars Story.
Clarke isn't going anywhere, though
Despite not having a full roster of movies coming up, don't expect Clarke to fall off the face of the earth post-Game of Thrones. She is somewhat active on her Instagram, where she writes lengthy captions and shares charitable causes or funny antics. Her charity, Same You, is another way she's active, raising money for the rehabilitation of young adults who've gone through brain surgeries or strokes, like Clarke.
Even though she didn't win an Emmy for Daenerys Targaryen, she was nominated four times and went on to win the Britannia Award for British Artist of the Year in 2018.
While Clarke has been known for her small-screen work, she seems to excel in romantic comedies or dramas like Me Before You and the upcoming Last Christmas. With the range fans have seen from Clarke, keep an eye out for her next big move.