Emilia Clarke Drew From Personal Experience For Her 'Last Christmas' Role
Emilia Clarke's role in her newest film, 'Last Christmas,' is a lot different than her in real life. However, they both had medical struggles.
No matter what her on-screen characters are up to — or burning down — Emilia Clarke will always be the darling actress people love to see on red carpets and their screens. That's why there was a lot of shock and concern when Clarke revealed in March that she had survived two brain aneurysms. 
Now, in her latest movie Last Christmas, she plays Kate, who also suffered from a major medical scare. While audiences don't know what that is yet, since the movie comes out Nov. 8, Clarke was able to draw from her real-life experience for the role.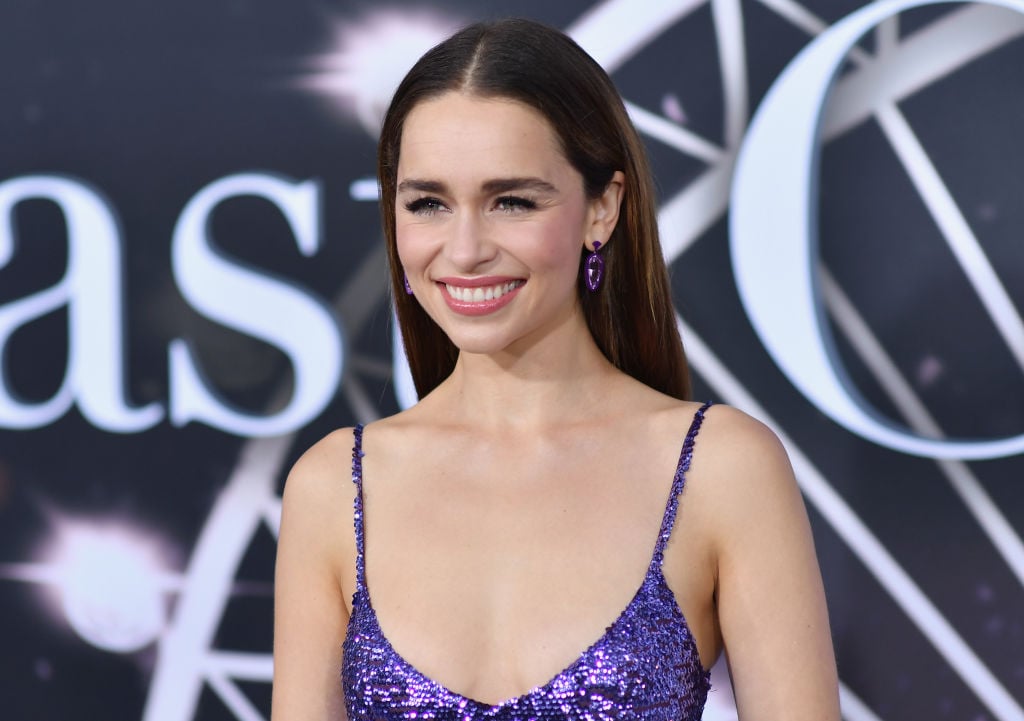 What is 'Last Christmas' about?
Set around Christmastime, as you probably could have guessed by now, Last Christmas is about a woman named Kate (Clarke) who is a walking disaster. She drinks a lot, isn't very thrilled with her current job, and doesn't seem to have a place to stay outside of her smothering family's house. She meets Tom, and he shows her a new joy in life. She had suffered a health crisis the year before, and that's the cause for this rut she's currently in, since she's scared to really live. 
Emilia Clarke has a lot in common with her 'Last Christmas' character
At the premiere for Last Christmas in New York City, Entertainment Tonight asked Clarke if she drew from her real-life experience with her aneurysms while portraying Kate. Clarke said it was "hard not to." "We both had medical traumas around the same time in our lives, so there's a huge amount of Kate's truth that kind of reflected my own truth as well," Clarke said. "We deal with them in slightly different ways — my liver is in still intact — but there was some crossover there for sure."
From what we can see of the film through the trailers, part of the reason Kate is such a mess is because of her life choices since her critical hospital visit. Clarke, of course, isn't drinking like her life depends on it, hence the liver comment, and has a booming career. 
Clarke has been very open about her medical struggles
In March, Clarke wrote a detailed account about her health scares and nearly fatal aneurysms. She was candid about how it affected her worldview and her work. Game of Thrones was the first major role had and it premiered to major acclaim in April of 2011. It had started filming July of 2010, and Clarke's first aneurysm came Feb. 2011, right before the premiere. She then had her second aneurysm in 2013, and both could have killed her. The first type she suffered from was a subarachnoid hemorrhage (SAH), and a third of patients who have that die. 
But Clarke didn't stop working through it all
Through both of her aneurysms and the pain that went with them, Clarke pushed herself to do her job even though she had just nearly died. She wrote that one month after her first one, "I had press interviews to do and, in a matter of weeks, I was scheduled to be back on the set of Game of Thrones."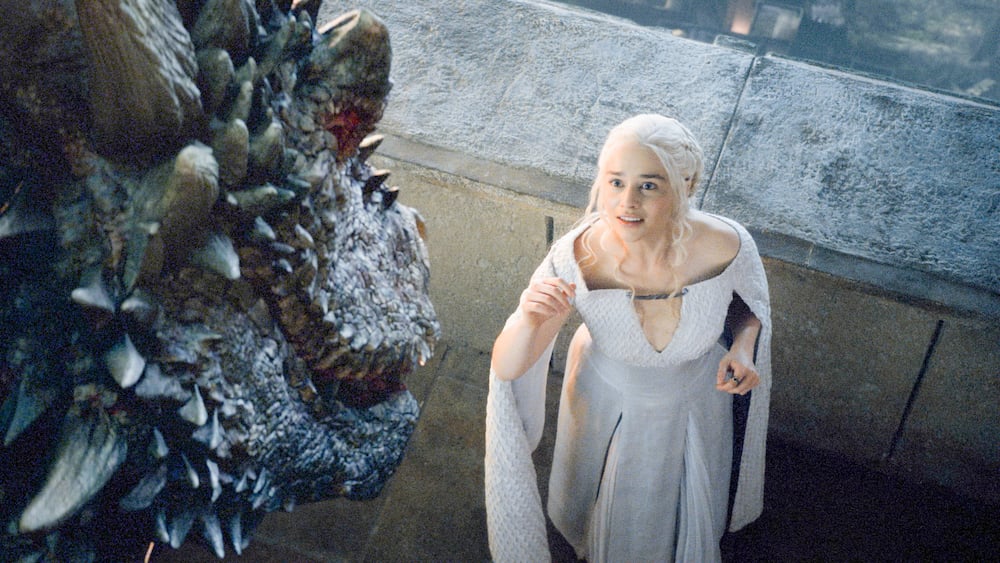 Then, while filming Season 2 out in the heat of Croatia, she struggled the hardest. "On the set, I didn't miss a beat, but I struggled. Season 2 would be my worst," Clarke wrote. "I didn't know what Daenerys was doing. If I am truly being honest, every minute of every day I thought I was going to die."
Clarke's hard work is seen on screen, but it's hard for fans to read just how much she pushed herself in her role as Daenerys. But years later, she was able to open up about it, start a charity tied to brain injuries, and seems to be doing much better. Clarke was the perfect person to get to the heart of Kate's story.