Why 'Game of Thrones' Alum, Emilia Clarke Doesn't Google Herself
Emilia Clarke may have moved on to exciting new projects, but she will always be remembered for her phenomenal role in Game of Thrones as the mother of dragons. Clarke's portrayal of Daenerys, over nearly a decade, catapulted her into superstardom and showcased her incredible acting prowess. But despite the attention and fame that Clarke …
Emilia Clarke may have moved on to exciting new projects, but she will always be remembered for her phenomenal role in Game of Thrones as the mother of dragons. Clarke's portrayal of Daenerys, over nearly a decade, catapulted her into superstardom and showcased her incredible acting prowess. But despite the attention and fame that Clarke has attained throughout the years, she hasn't let it go to her head. In fact, Clarke recently confessed that she never reads reviews about herself or even Googles her own name.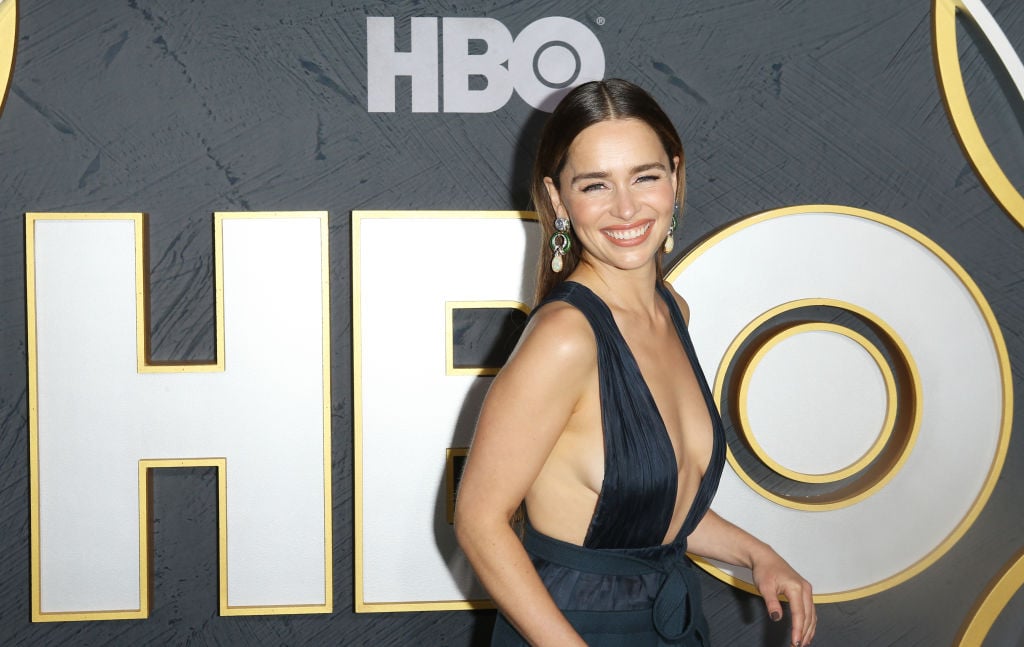 When Game of Thrones finally reached its conclusion, fan reactions seemed to dominate the media. Unfortunately for those involved, the reaction to the final season was overwhelmingly negative. In fact, fans of the show actually started a petition that demanded that the entire eighth season get a redo. But Clarke admits that the negativity didn't affect her at the time because she was too busy grappling with her own feelings about the show she'd devoted so much fo her life to. "I was too busy focusing on my own reactions to really pay too much attention, if any at all," the Last Christmas actress confessed in a recent interview with Daily Telegraph.
Emilia Clarke felt bad for Game of Thrones executive producers
What Clarke did feel bad about was the flack that the executive producers for Game of Thrones received from those who were unhappy with the show's trajectory. "The only thing I felt truthfully sad about was that David [Benioff] and Dan [Weiss] are my really good friends, and so it's for them that I feel heartbreak, because it's theirs," Clake confessed.
Clarke believes movies and tv shows are meant to be critiqued
Ultimately though, Clarke knew that there was no way to satisfy all of the Game of Thrones fans. As the show holds the title for the most successful show in television history, it was going to be entirely impossible to please the millions of fans. "Everyone is going to have their own opinion and they're fully entitled to them. It's art and it's to be dissected and taken on in whatever individual way you wish," Clarke said candidly, understanding that the show was bound to receive criticism.
The Game of Thrones star continued on to share that people were bound to feel sad either way because they were bidding farewell to a show that meant so much to them. "And if you're sad that the show is done and you're sad because you enjoyed watching it, then that's sad. It sucks this wasn't the perfect ending that people were hoping for, but I truly believe we would never have made everyone happy," Clarke confessed.
But just how did Clarke respond to criticism about her character, Daenerys and how her story ended? According to the actress, she managed to miss most of the criticism about the Mother of Dragons and her fate. According to Clarke, reading reviews about her performance doesn't provide any constructive value to her life, so the Game of Thrones alum chooses not to indulge.
Why Clarke doesn't Google herself
"I don't Google myself; I don't read reviews. Which makes it sounds like I've got my sh*t together, but it doesn't help me to hear someone say, 'You're great,' and it doesn't help me to hear someone say, 'Hey, you piece of sh*t, why are you so fat?' Those are the extremes you deal with when you read about yourself on the internet, so I simply don't," Clarke confessed. We admire Clarke's approach to dealing with criticism about Game of Thrones and herself. We're sure the entertainment industry is hard enough without all the extra negativity.