Why Emilia Clarke Said Yes to 'Last Christmas' Before Ever Reading a Script
Halloween may be more than a week away, but Emilia Clarke and the cast of Last Christmas, already have fans in the Christmas spirit. The upcoming romantic comedy, also starring Crazy Rich Asian's Henry Golding, hits theatres November 8 and is highly anticipated. In Clarke's first role since she bid farewell to Game of Thrones, …
Halloween may be more than a week away, but Emilia Clarke and the cast of Last Christmas, already have fans in the Christmas spirit. The upcoming romantic comedy, also starring Crazy Rich Asian's Henry Golding, hits theatres November 8 and is highly anticipated. In Clarke's first role since she bid farewell to Game of Thrones, she plays Kate, a down-on-her-luck woman working as a department store Christmas elf for the holidays.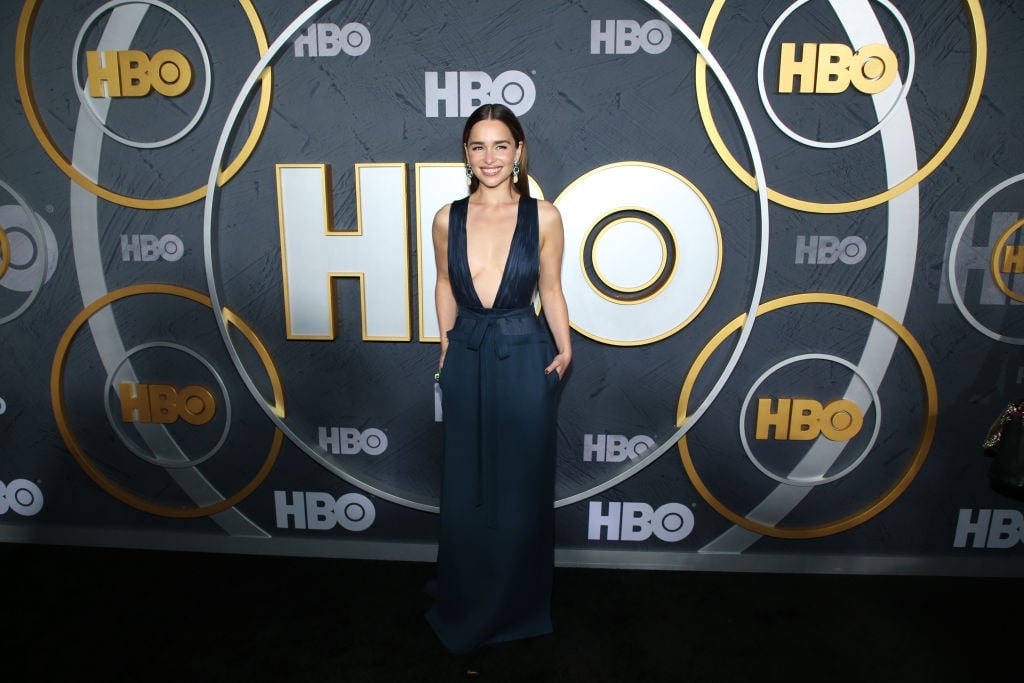 Clarke's connection to her character, Kate
Though playing Kate is a complete departure from being the mother of dragons, Clarke actually has quite a bit in common with her Last Christmas character. While her character is dealing with recovering from a life-threatening illness, Clarke herself has survived two aneurysms. The experience of suffering through something so similar to her character allowed her to really connect with what Kate was experiencing.
Life threating experiences
"It was uncanny reading the script because it's my life at this point. I have the benefit of having space between myself and my sickness and what you see through Kate is the fear of what happens when your body fails you in some way," Clarke confessed to Daily Telegraph about her experience reading the script for Last Christmas. Clarke continued on to share that going through life-threatening experiences changes the way you navigate life and it's something she easily understood about Kate's character.
"It's not one of those things that happens to you and you're like, 'I'm happy to be alive.' It's the complete opposite of what happens. You spend a good few years of thinking, 'I'm going to die.' You can feel incredibly scared about simple things and it's the act of living that can, in any way, soften that," the Last Christmas star confessed.
Clarke said yes to the movie before reading a script
But despite having such a synergy with her character, Clarke confessed that she committed to coming on board the project prior to even learning about the similarities between herself and Kate. In fact, once Clarke learned that Emma Thompson had co-written the script for Last Christmas, along with Bryony Kimmings, she immediately said yes to joining the film.
Clarke's love of Emma Thompson
"It was pitched to me like, 'Emma Thompson has written a movie.' And I was like, 'I don't even need to read it. Yes, I'm in, I'm 100 percent in.' I think she is the greatest human and with the double combo of Paul Fieg directing, it was an absolute no-brainer. Worst-case scenario, we were at least going to have a wonderful time," the actress confessed about discovering Thompson's involvement with Last Christmas.
Last Christmas was Clarke's favorite filming experience
It seems that Clarke was right about her instincts because she did, in fact, have a wonderful time on the set of Last Christmas and she credits Thompson's involvement as a reason for that. "She's just inherently got this maternal side to her; every individual person on set feels heard, seen, protected and loved. I can very confidently say it was my favorite filming experience I've ever had, and she was a massive part of that," the Game of Thrones alum shared. We can't wait to see how all of this positive energy translates to the big screen when Last Christmas hits theatres next month.