Is Emilia Clarke Singing In the 'Last Christmas' Trailer? Here's Our Look Into the Movie's Soundtrack
This November holds a few movies premiering in theaters. There's Frozen 2, Disney's sequel to their 2013 blockbuster. A Beautiful Day in the Neighborhood stars Tom Hanks as Fred Rogers. On Nov. 8, a holiday rom-com starring Emilia Clarke and Henry Golding premieres. Is the Game of Thrones actress singing in the Last Christmas trailer? Here's what we know about the upcoming movie and its soundtrack.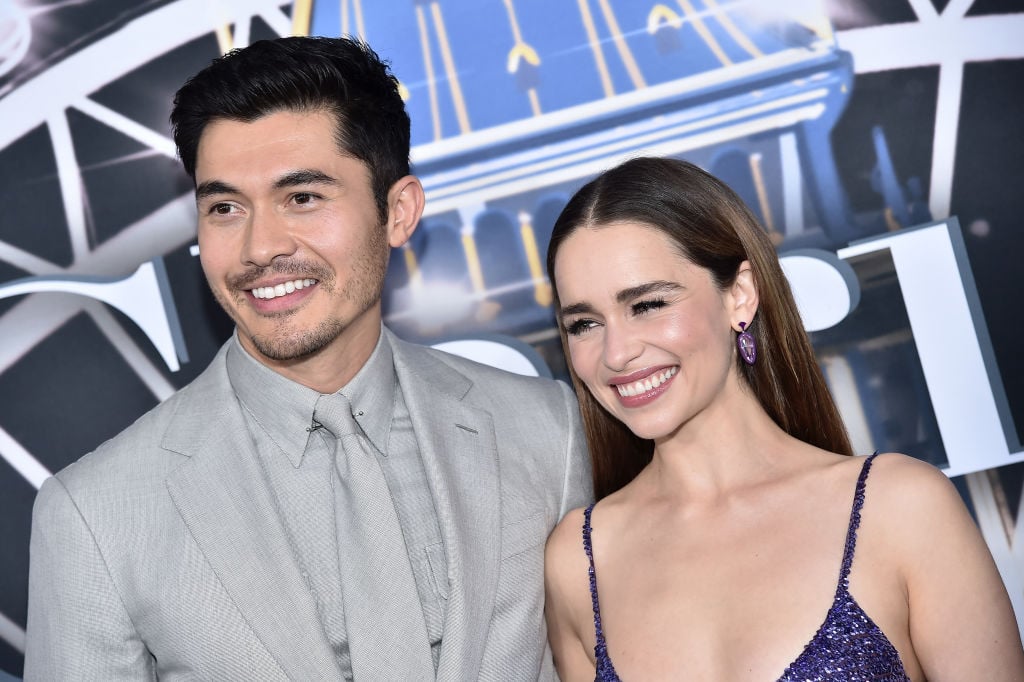 Emilia Clarke stars in the rom-com 'Last Christmas'
Nothing like a holiday romantic comedy to get you in the Christmas spirit. On Nov. 8, Last Christmas, directed by Paul Feig and written by Emma Thompson, premieres in theaters worldwide. This film stars Game of Thrones and Solo: A Star Wars Story actress, Emilia Clarke as Kate, the less-than cheerful Christmas elf. Crazy Rich Asian's Henry Golding as the character named Tom.
Thanks to a number of coincidental meetings, these two characters become friends and, eventually, fall in love. The trailer, which premiered on Aug. 13 and earned over 10 million views on YouTube.
Fans can hear Emilia Clarke sing 'Last Christmas' in the movie's trailer
One of the first glimpses into this movie's soundtrack comes with the official trailer. There, Emilia Clarke did her rendition of "Last Christmas," a song popularized by Wham! According to Billboard, the 15-track Last Christmas soundtrack will be released on Nov. 8, the same day the movie premieres. An unreleased George Michael song will also appear in this upcoming film.
George Michael's recently released song, "This Is How (We Want You To Get High)" will appear as the end credits music for this romantic comedy. According to Smooth Radio, Director Paul Feig said, "It's a very celebratory song, I would dare say. And we were able to play the entire song, which is almost six minutes long, in the film. Because when you get a song that has never been heard, you don't want to just use, like, 15 seconds of it. The song starts at the end of the film, and then goes into the credits."
During an interview with NPR, the 'Game of Thrones' actress commented on singing 'Last Christmas' by Wham!
This actress may be known for her performance in HBO's Emmy-award winning series, Game of Thrones. Thanks to Last Christmas, fans will see this actress showcase her singing voice, as her character is an aspiring singer. During an interview with NPR, Emilia Clarke commented on what it was like singing a George Michael song for this rom-com.
"Oh, it was incredibly nerve-wracking, because I care so much about singing, and I'm genuinely at my happiest when I am singing," Clarke said. "However, doing it on camera in front of a lot of people, and doing it, you know, with George's perfect song was — every time before I sing I just think I'm getting tonsillitis, or my throat is closing up or something. So it took a lot of courage, but I got there."
Last Christmas premieres in theaters on Nov. 8, 2019.