Emilia Clarke Reacts to the 'Game of Thrones' Prequels and It'll Give You Hope for the Future of the Franchise
See how Emilia Clarke reacts to the 'Game of Thrones' prequel cancellation and to the series order of 'House of the Dragon.'
A lot has changed since HBO dropped the Game of Thrones series finale on May 19. Following the show's end, the premium network commissioned five different ideas for a GoT spinoff. That number has since dwindled down to one title. However, the highly anticipated prequel, starring Naomi Watts, has been axed. And in its place, HBO ordered a series based on House Targaryen. Now, the woman behind Daenerys Targaryen, Emilia Clarke, has opened up about both Game of Thrones prequels, giving fans hope for the future of the franchise.
Emilia Clarke wonders if the 'Game of Thrones' prequel for 'Age of Heroes' will be 'reincarnated'
On Oct. 29, multiple publications reported the Game of Thrones prequel was not picked up by HBO. The now-axed show was said to focus on the Age of Heroes era, which takes place 5,000 years prior to the flagship series.
When speaking with Entertainment Weekly back in November 2018, writer George R. R. Martin teased the setting of the potential prequel. He noted Westeros was a different place, with no King's Landing, Iron Throne, nor Targaryens.
"Valyria has hardly begun to rise yet with its dragons and the great empire that it built," Martin said at the time. "We're dealing with a different and older world and hopefully that will be part of the fun of the series."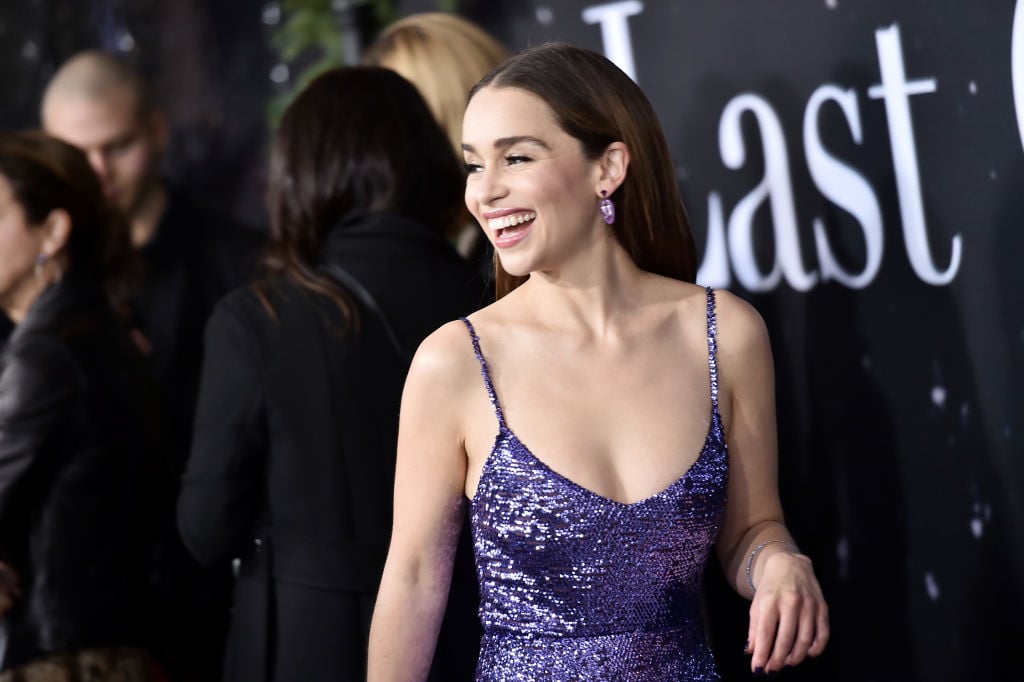 Regardless, it appears fans won't get the chance to see the story unfold. However, Clarke seems to think there's a possibility the Game of Thrones prequel could return sometime in the future.
"I wonder. Maybe it'll be reincarnated at some point," she told Entertainment Tonight at the New York City premiere for Last Christmas. "But if it wasn't meant to happen now, then I'm sure it's because they know that it wasn't going to be as perfect as it should have been."
Clarke also offered her thoughts on why the prequel was canceled. "I'm not really too sure [what happened]," she said. "You know, it's difficult to get people to go see stuff. And it's really difficult to get stuff made."
Emilia Clarke reacts to the 'Game of Thrones' Targaryen prequel
A few hours after HBO passed on the Age of Heroes-centered series, the premium network ordered a full season of another Game of Thrones prequel, titled House of the Dragon. And as confirmed by HBO, the newly greenlit prequel will be set 300 years before the flagship series and focus on House Targaryen.
That said, despite playing the reigning Targaryen for eight years, Clarke doesn't seem to know much about this upcoming House of the Dragon storyline.
"I genuinely don't know anything about it," Clarke revealed during her appearance on The Tonight Show Starring Jimmy Fallon. "Like a solid no."
And as it turns out, the actress knows just as much as any other person on the street. "I've heard that it's happening," she said. "We've got a group WhatsApp. And someone popped it on today and was like, 'Look at that.' We were like, 'Ohh.' And that's pretty much it."
Fallon then suggested Clarke should make a cameo on the GoT prequel. But, it doesn't look like the Last Christmas actress wants to return to Westeros anytime soon.
Clarke laughed uncomfortably when Fallon, again, expressed his desire for a cameo. "We want it," Fallon exclaimed.
"Do you?" Clarke replied. She then winced shook her head. "What else am I going to do?" the actress added. "I've sort of killed everyone. And, you know, flown off on a dragon. Spoiler, I'm no longer alive."
But Fallon pressed on. "You can live forever in this," the host said. "I'm just saying, the writers are writing it now, and everyone would flip out."
Clarke then gave in a little bit. "I could just send them a little DM," she joked.
Although Clarke is done with Game of Thrones franchise, it's still a treat to hear her speak kindly of the series and share her hopes for what's next. Now, fans patiently wait to see who carries on the Targaryen name. So stay tuned.
Check out Showbiz Cheat Sheet on Facebook!