Game of Thrones: Emilia Clarke's Salary for Season 8, and How Much Money the Show has Made?
When you're talking about the most popular and most beloved TV shows ever, Game of Thrones has to be in the conversation. Fans love it, the show helps HBO's bottom line (more on that in a minute), and the actors are some of the highest paid stars on television. Emilia Clarke's salary to play Daenerys Targaryen is one of the highest in Hollywood, but even she is ready to say goodbye after eight seasons. How much is she making for the eighth season, and how much has HBO made from the show? Let's find out.
What is Emilia Clarke's salary for Game of Thrones season eight?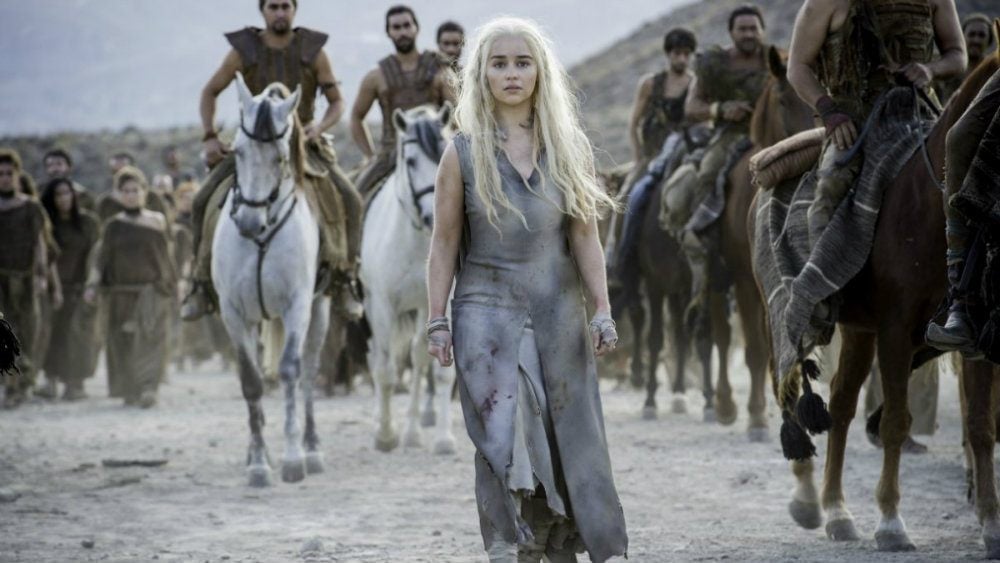 The sarcastic answer to the question of Emilia Clarke's salary for Game of Thrones season eight is, 'A lot higher than it used to be.'
In 2014, Clarke and co-stars Kit Harington (Jon Snow), Lena Headey (Cersei Lannister), Peter Dinklage (Tyrion Lannister), and Nikolaj Coster-Waldau (Jaime Lannister) all made $300,000 per episode.
For the final two seasons, Clarke was one of the Game of Thrones actors making the most money. In fact, she and her four lead actor co-stars were all paid equally — $500,000 per episode, according to The Observer. That's not quite what the cast of Friends makes for reruns, or what the six stars earned per episode at the time, but it's still a healthy amount.
Will Clarke's Daenerys Targaryen survive the eighth season?
We don't know every Game of Thrones character who may die before the end, so we'll have to watch the eighth season to see if Emilia Clarke's Daenerys Targaryen survives. However, given the series' cutthroat nature, it's a good bet she won't.
The body count on the show is impressive, and that includes for the main characters. Over the years, some of the main players who seemed destined to last bit the dust.
What else has Clarke acted in?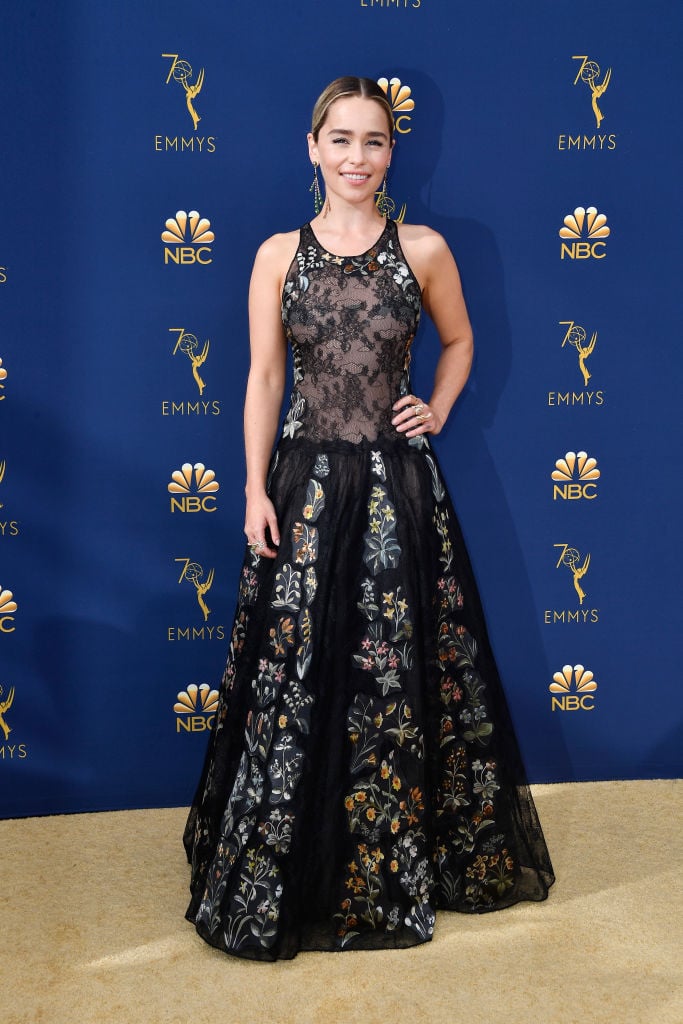 Game of Thrones is definitely the standout bullet point on Emilia Clarke's acting resume, but she's landed a few other notable gigs.
She voiced the character Marianne on the Futurama episode "Stench and Stenchibility" in 2013, two years after Game of Thrones started its run.
Clarkes played Sarah Conner in 2015's Terminator Genisys. She starred in another big-budget sci-fi movie when she played Qi'ra in 2018's Solo: A Stars Wars Story.
In 2019, she'll star in Last Christmas with Emma Thompson and Henry Golding, according to IMDb.
How much money has Game of Thrones made for HBO?
We know Emilia Clarke's salary hits $500,000 per episode. That's a lot, but it's only a fraction of what HBO spends to produce the show and mere pennies compared to how much money the show adds to the network's bottom line.
The most expensive Game of Thrones episode to shoot in the first seven seasons reached eight figures. However, all the shows in the eighth and final season will average around $15 million.
However, the show is basically a money printing press for HBO. Later seasons pull in roughly $1 billion for the network each season, and over its lifetime it's likely made somewhere between $4 and $5 billion, according to Jobs & Hire. For comparison, rival cable network Showtime spends close to $700 million on original programming each year.
Check out The Cheat Sheet on Facebook!